Ibis Styles — Klagenfurt, AT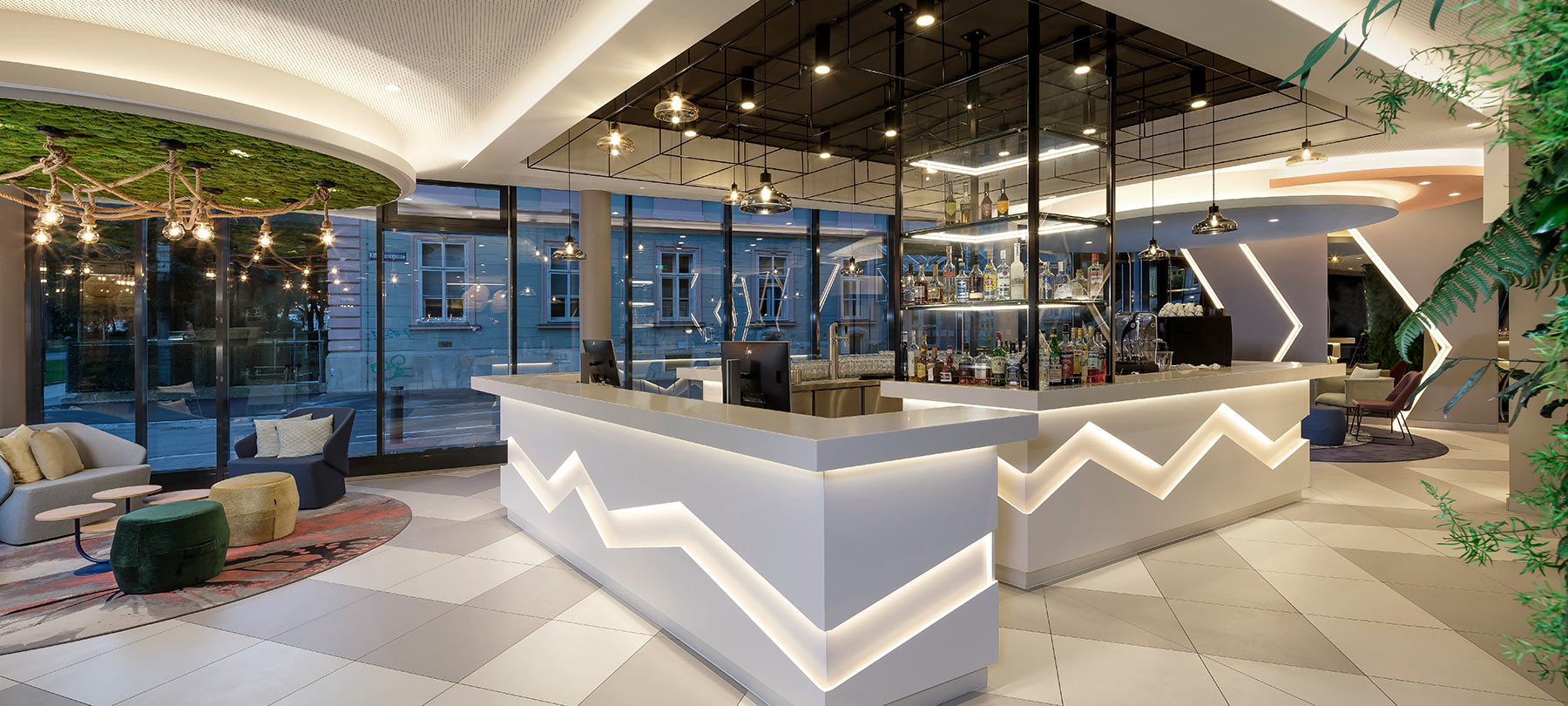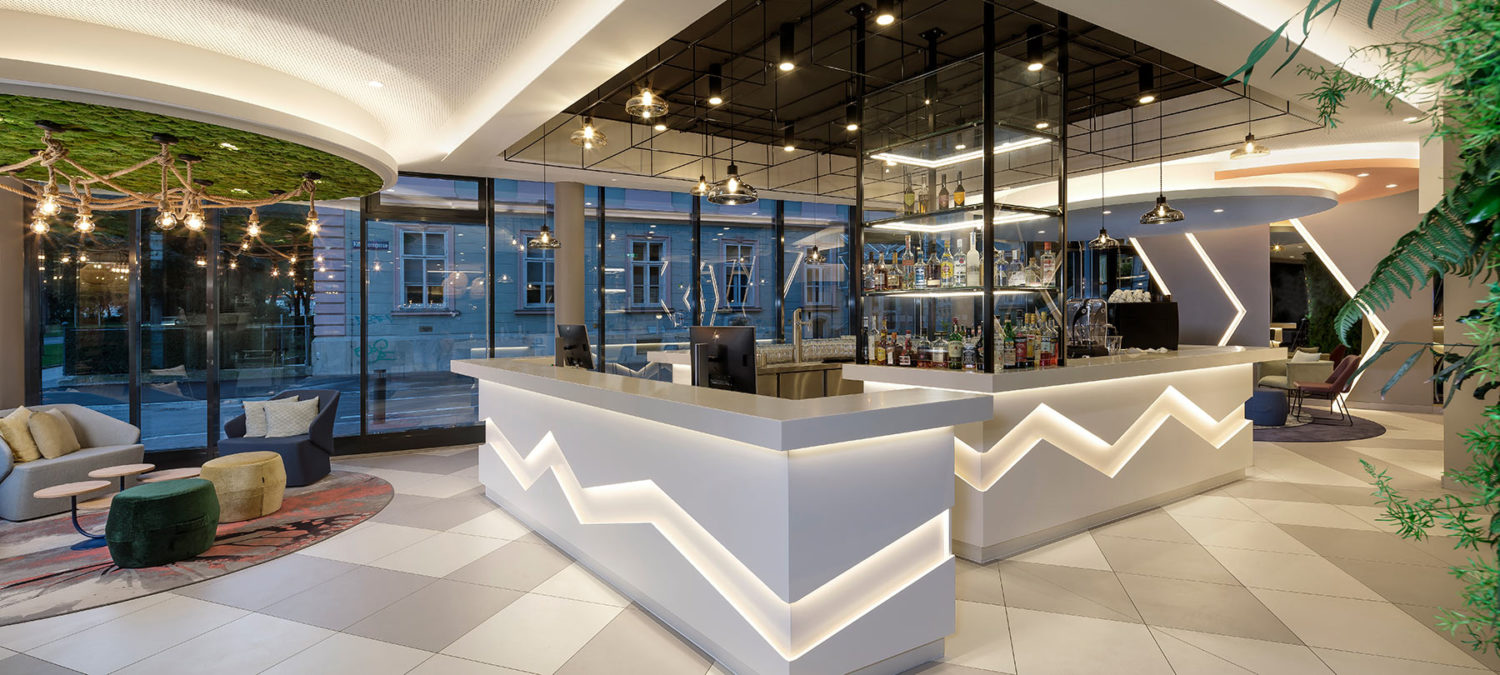 The Renaissance style of the city and the surrounding waters greatly inspired the design of the Ibis Hotel in Klagenfurt, near Lake Wörthersee.
Bright, friendly pastel colours reminiscent of a swarm of butterflies create the impression of a dreamy garden and carry visitors off into a Mary Poppins scenery.
Glossy surfaces such as black steel, brass and variously shaped mirror surfaces with bronzed frames subtly reflect the soft splendour of colours. Greenwalls and ivy vines add a sense of freshness and serenity that completes the POPPins Garden atmosphere.
Category
public areas, restaurant, rooms
Location
Klagenfurt, Austria
Services
design and realisation