Hotel Indigo — Dresden, DE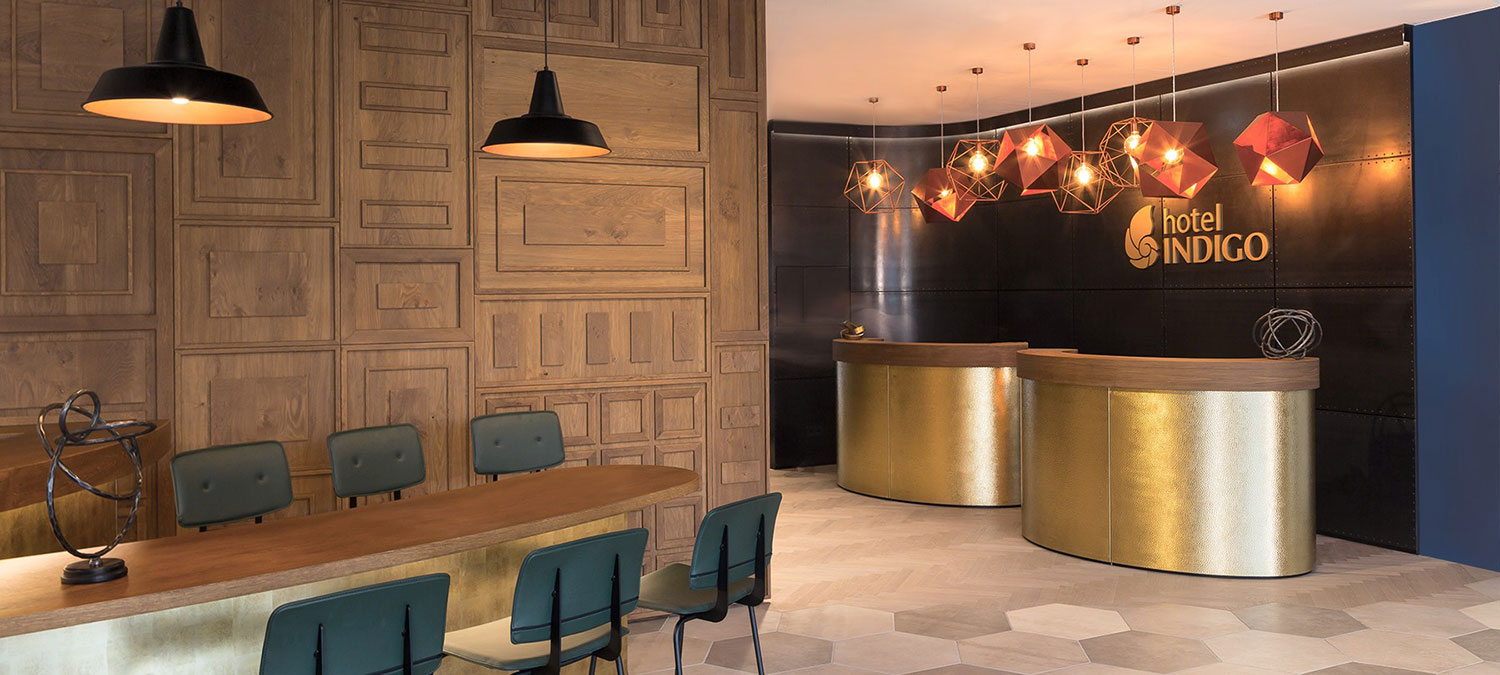 Dresden's unique character takes on a new dimension. The design approach is based on uniting the two contrasting faces of Dresden. The Hotel Indigo Dresden cleverly combines the impressive cultural roots with the historical background of the city. Two worlds collide, where rough industrial charm meets intriguing, delicate baroque elements of the historic city of Dresden. The design comes across as authentic and full of character.
In particular, the herringbone parquet flooring as a typical element of the historic old building has turned into an integral part of the hotel concept. In some areas it serves as a stylish floor covering, in others the classic herringbone pattern is applied to the mirror surfaces. Parquet flooring even adorns a wall in the restaurant as a stylish eye-catcher. But also the rough side of Dresden has been paid tribute to in subtle ways. For example, only closer inspection reveals the unplastered brick wall under the sophisticated-looking gold paint. Such surprising details that require a second look are a typical feature of the hotel. Guests are invited to explore and discover Dresden's past and present step by step.
Category
public areas, rooms
Location
Dresden, Germany