Kreissparkasse Steinfurt — Greven, DE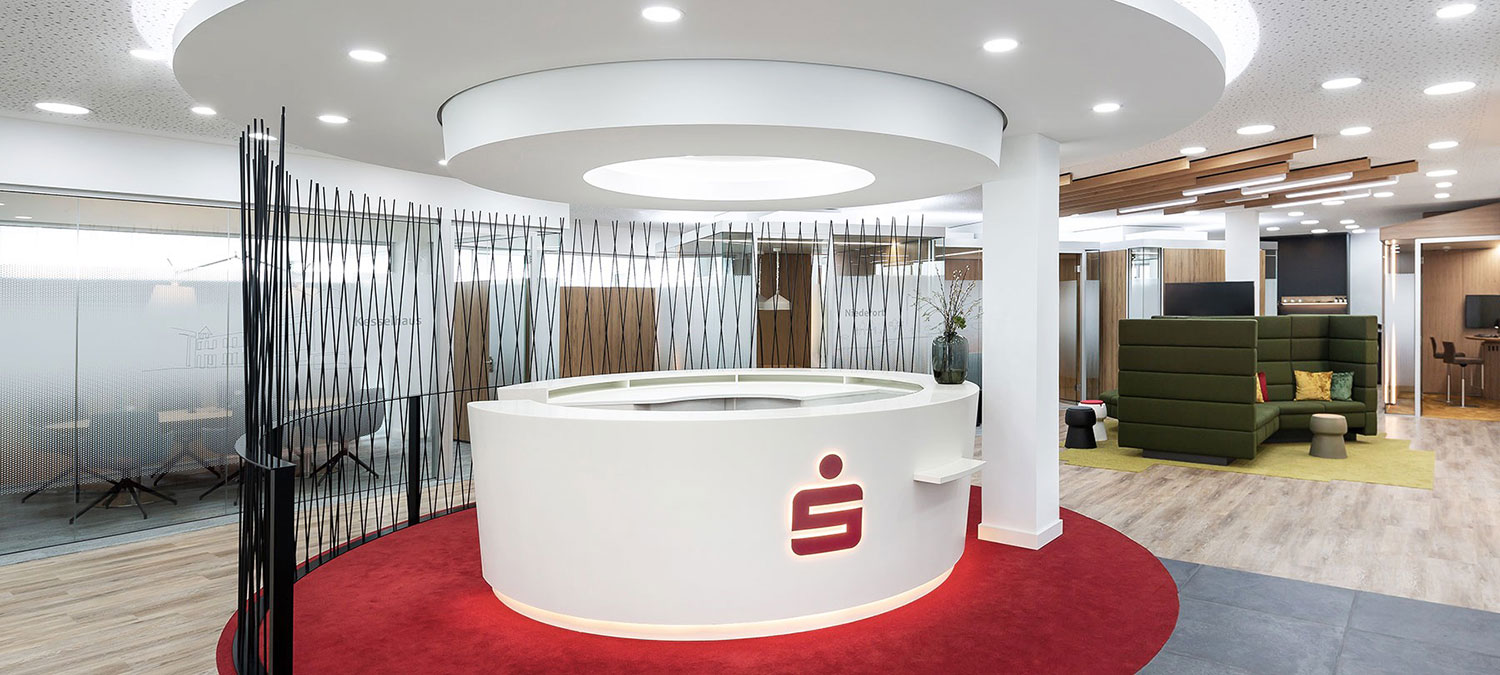 Classic bank counters have been interpreted in a modern way in the spacious entrance area of the Sparkasse Greven, Steinfurt. Clean lines and reduced design elements dominate the interior concept with a clear focus on personal consultation. Conventional ATMs are effectively integrated into the design concept using textile screens and statement ceiling lights.
Semi-transparent glass walls separate the self-service area from the entrance lounge and the personal consultation rooms. The concept is based on several zoning areas. In addition to the central contact point in the middle of the room, a casual lounge area for less formal appointments and various glass cubes meet individual customer needs. The new information desk in the middle of the room is the central point of contact, visually enhanced by a red carpet and opulent indirect lighting. From here, bank employees can either guide their customers to a large number of consulting rooms of different sizes or invite them to a casual consultation in the open lounge area. The implementation of the new design concept facilitates highly flexible and individualized service in response to customer requirements.
Services
design and planning