Kitzig Design Studios — Düsseldorf, DE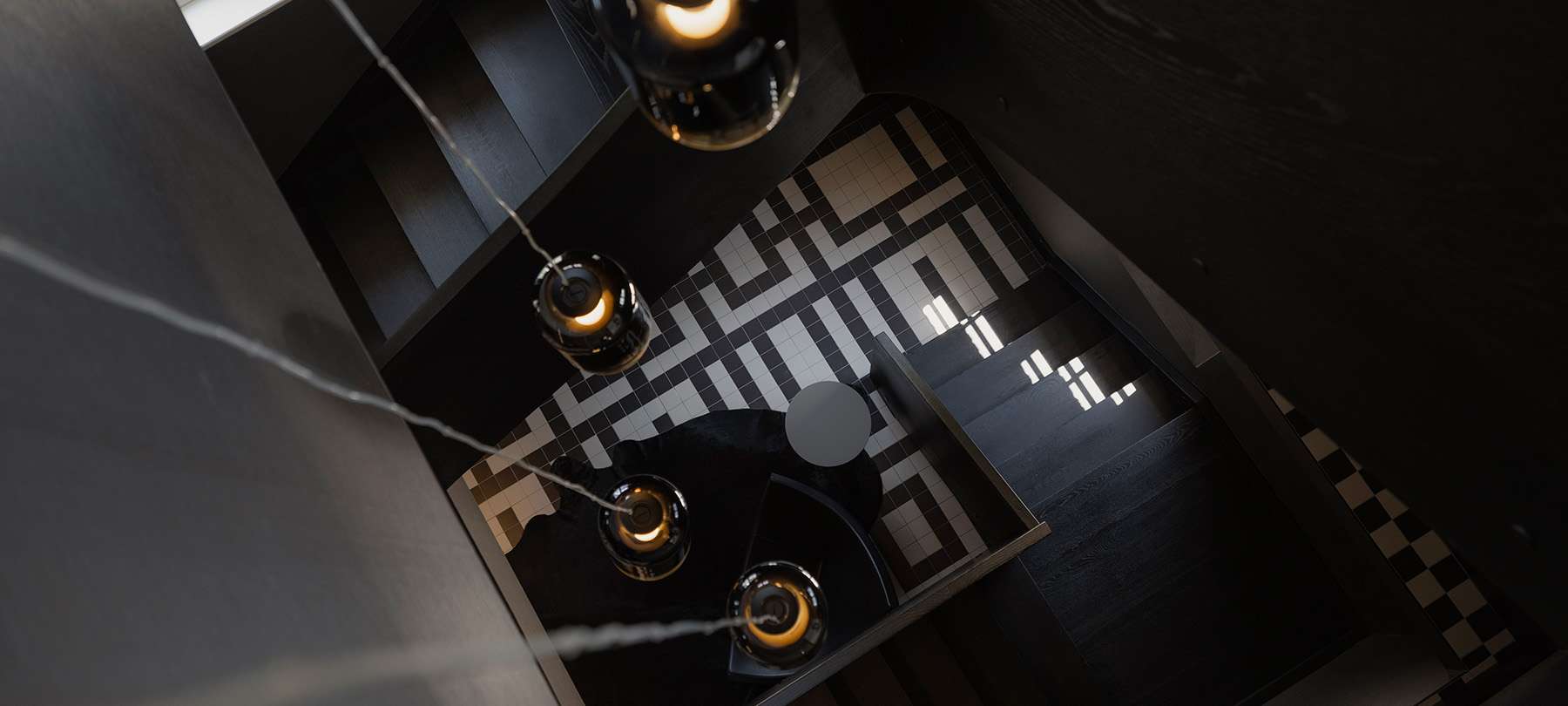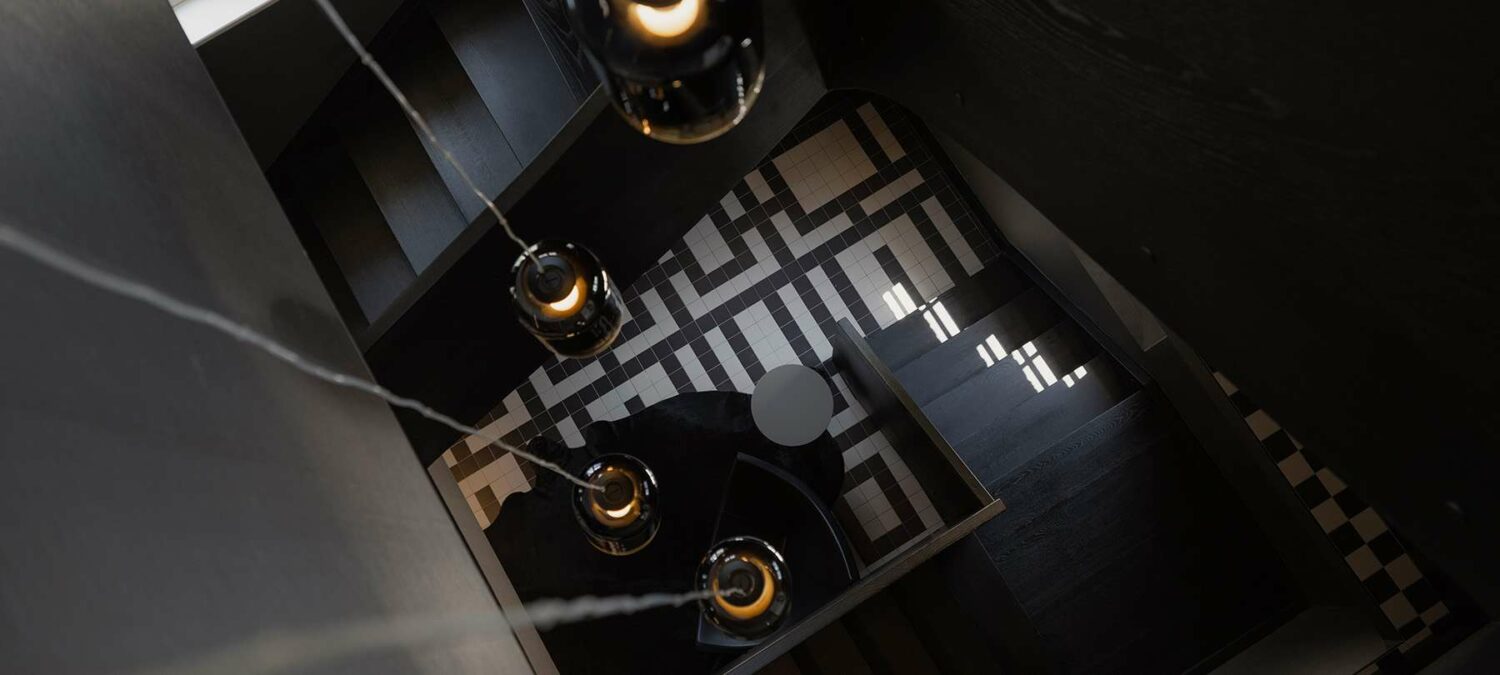 The Düsseldorf offices are located in a thoroughly renovated urban villa from the 1920s. Restoration of the listed building was performed with great care and attention to detail, preserving existing structures and adapting them to modern needs by adding contemporary design elements and technical equipment. From top to bottom, the 3 floors of the building are dominated by the colour scheme black and white.
Colour accents such as the rich yellow tones in the conference room as well as individual furniture elements and carpets stand out clearly and deliberately interrupt the strong black and white contrasts.
The meeting room with integrated kitchen impresses with its uncompromising colour design and the striking tile flooring pattern that is repeated in the hallway. From there, the black, elegantly curved wooden spiral staircase leads to the first floor. In the conference room, the warm, harmoniously coordinated yellow tones radiate positive, stimulating energy. The windows admit plenty of daylight and the adjacent balcony is the perfect place for people to take short breaks and recharge their batteries. A remodeled former artist's studio provides particularly light-flooded working space.The extravagant Cassina furniture with its sculptural shape fits in perfectly with the room structure and creates a connection to the original function. In the attic, the large open space allows an unobstructed view of the surroundings and the interplay of light and shadow underlines the black and white colour design. The room layout offers working space for meetings and teamwork as well as individual workstations.
Location
Düsseldorf, Germany
Services
design and realisation