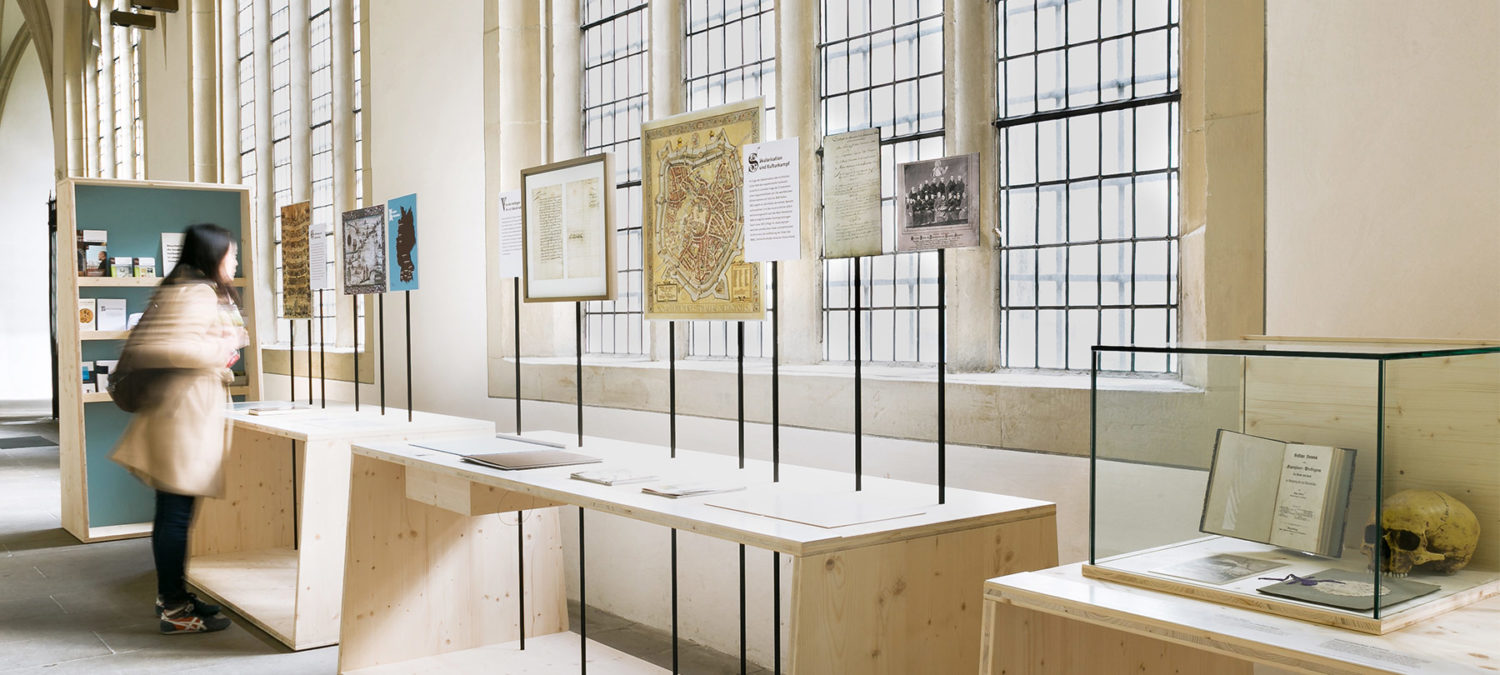 Deutsche Kapuzinerprovinz
400 Years Kapuziner Exhibition
Four hundred years ago, the first settlement of Capuchins in Münster was established. This is reason enough to remember and celebrate, to give lectures and hold conferences. The exhibition in the cloister of the Münster cathedral recounts the past and present of the religious order with a focus on the people, their motivation and the spiritual roots.
Service
Visual Identity,
Communication -,
Exhibition Design
Location
Paulusdom Münster, Germany
Client
Deutsche Kapuzinerprovinz