S-Bahn-Stationen — Hamburg, DE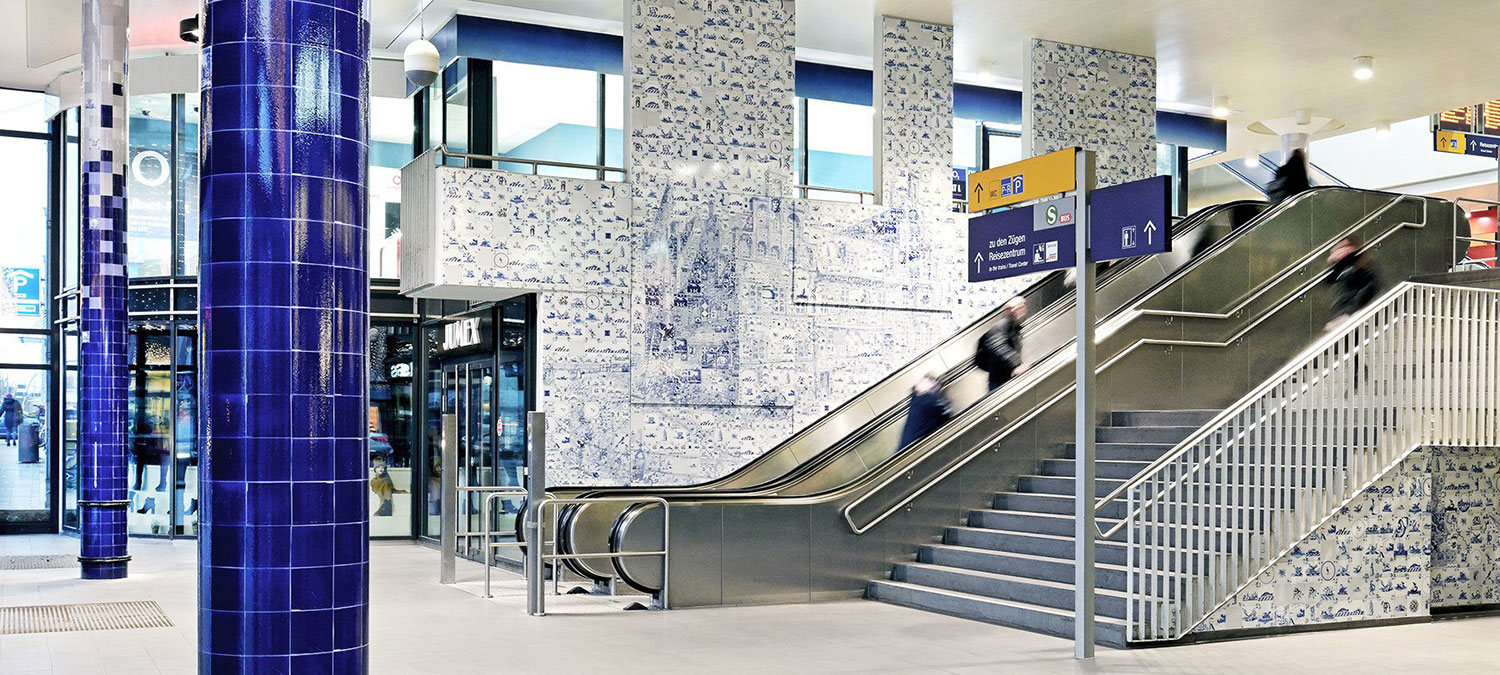 Innovative design for two S-Bahn stations in Hamburg. Using uniquely colorful and illustrative elements, the creative offices Kitzig Interior Design in cooperation with Kitzig Identities create an experience that goes beyond the classic DB design elements. The result is an entire new look with two highly individual stations that reflect the distinctive characteristics of the respective location.
Interestingly, the stations "Bergedorf" und "Sternschanze" represent the city of Hamburg in two completely different ways. The design of the station "Bergedorf" is inspired by the nearby Schloss Bergedorf with its famous Delft tiles. A fresh interpretation of the historic tile depicts traditional nautical motifs in a contemporary oversized pixel format. Similar images playfully spread over parts of the station up to the platforms. The pixel optics gradually dissolves outside the entrance and passageways, reappears in skillfully accentuated images and finally reinvents itself to create a sleek, modern look. The nautical theme is effectively supported by the maritime color concept in blue and white.
The station «Sternschanze» is located in the so-called Schanzenviertel of Hamburg, which is known as the trendy district par excellence. The new design of the suburban railway station perfectly mirrors the multi-faceted character of the district. Bright colors in combination with modern artwork immediately catch the eye. Inspired by the impressive high arches of the building that are reminiscent of church windows, local scenes of everyday life in the Schanzenviertel are humorously echoed in the figurative modern window art. The heart of the station is the imposing glass entrance which unites the individual themes of the windows into a comprehensive picture.
Category
train station, public space
Location
Hamburg, Germany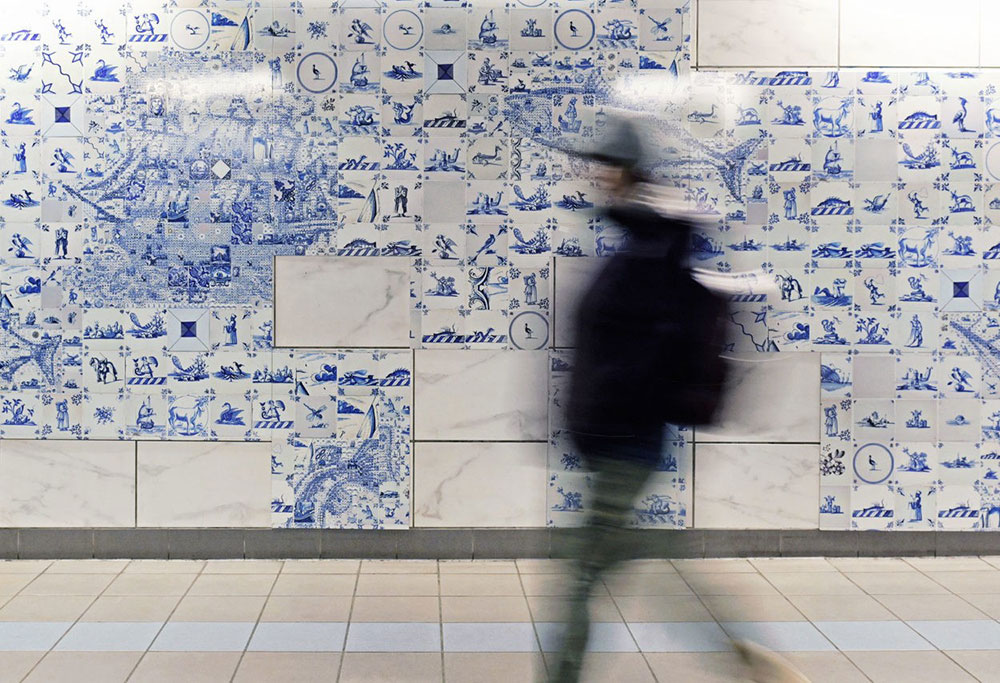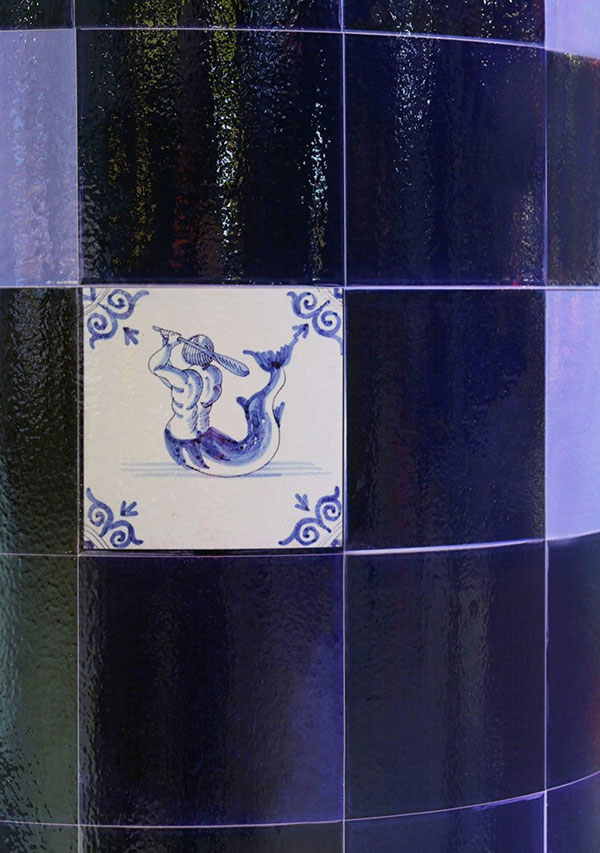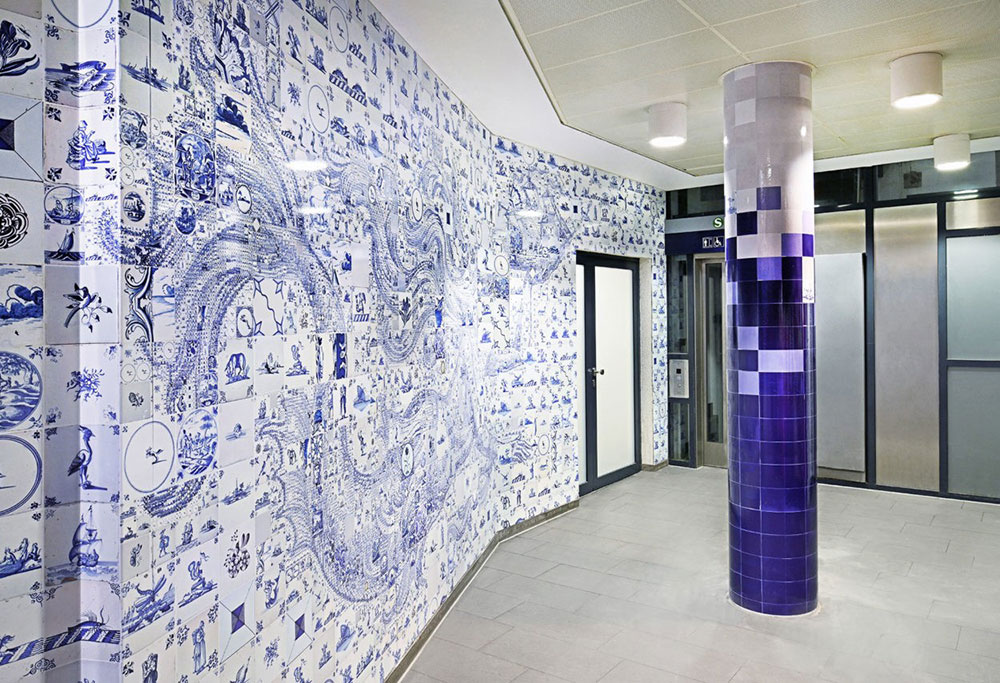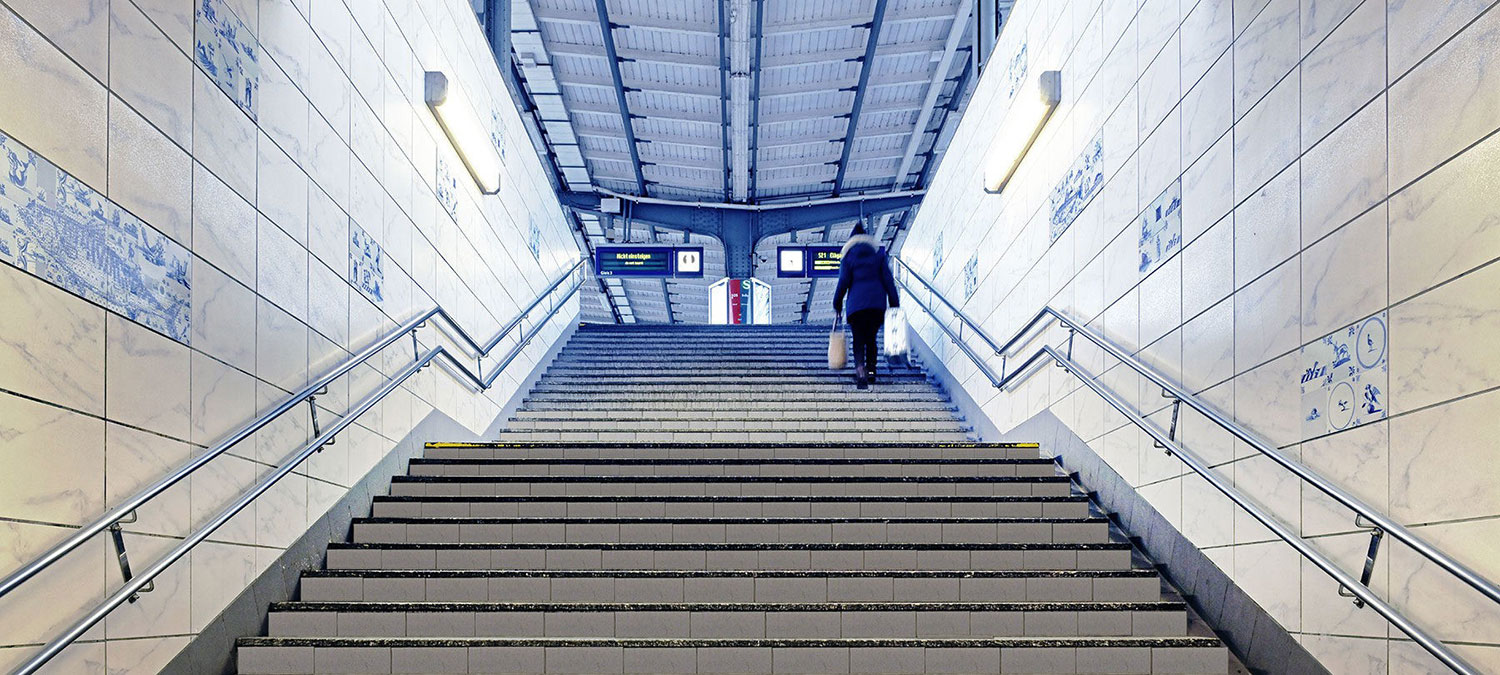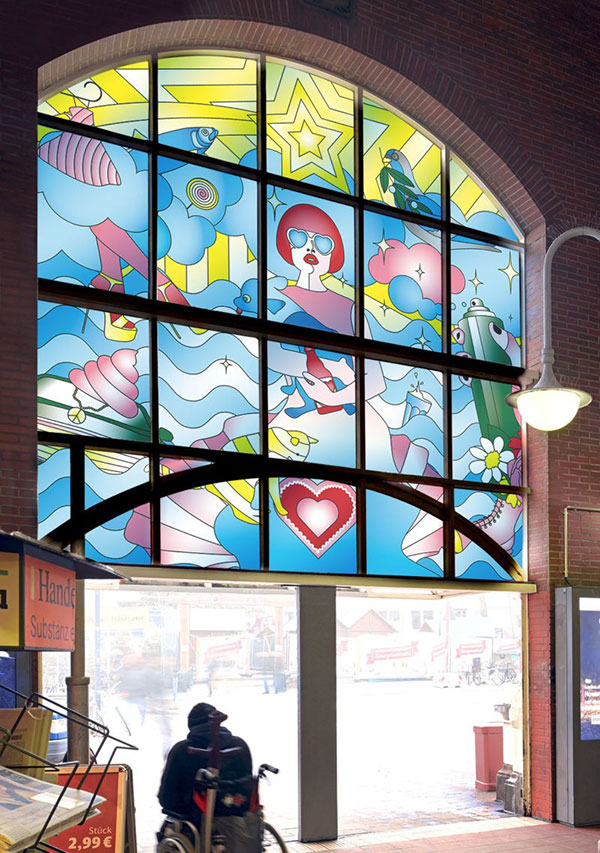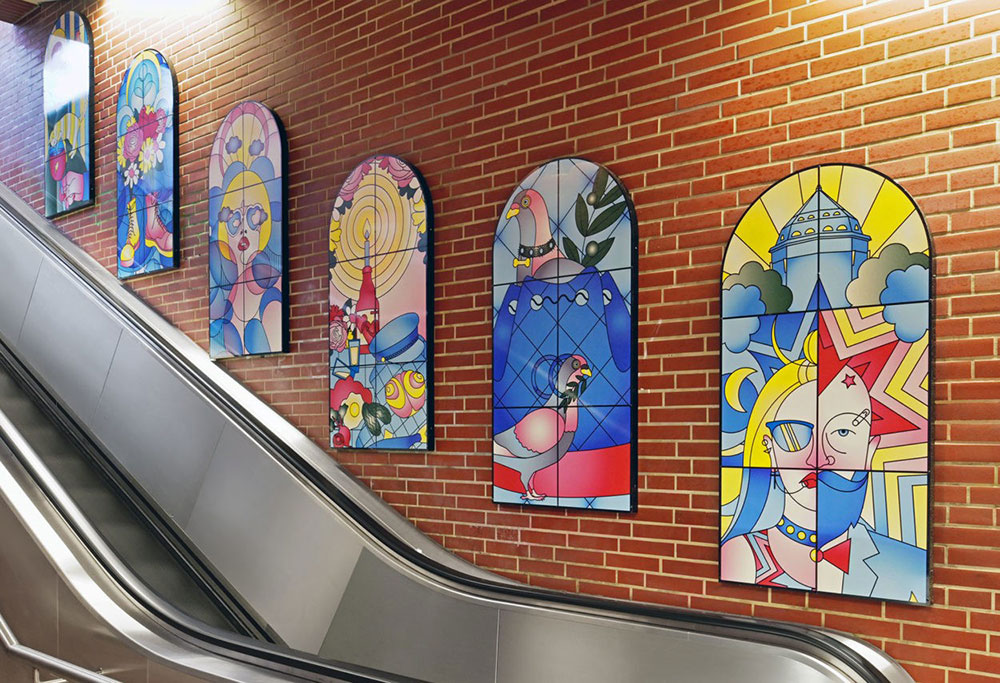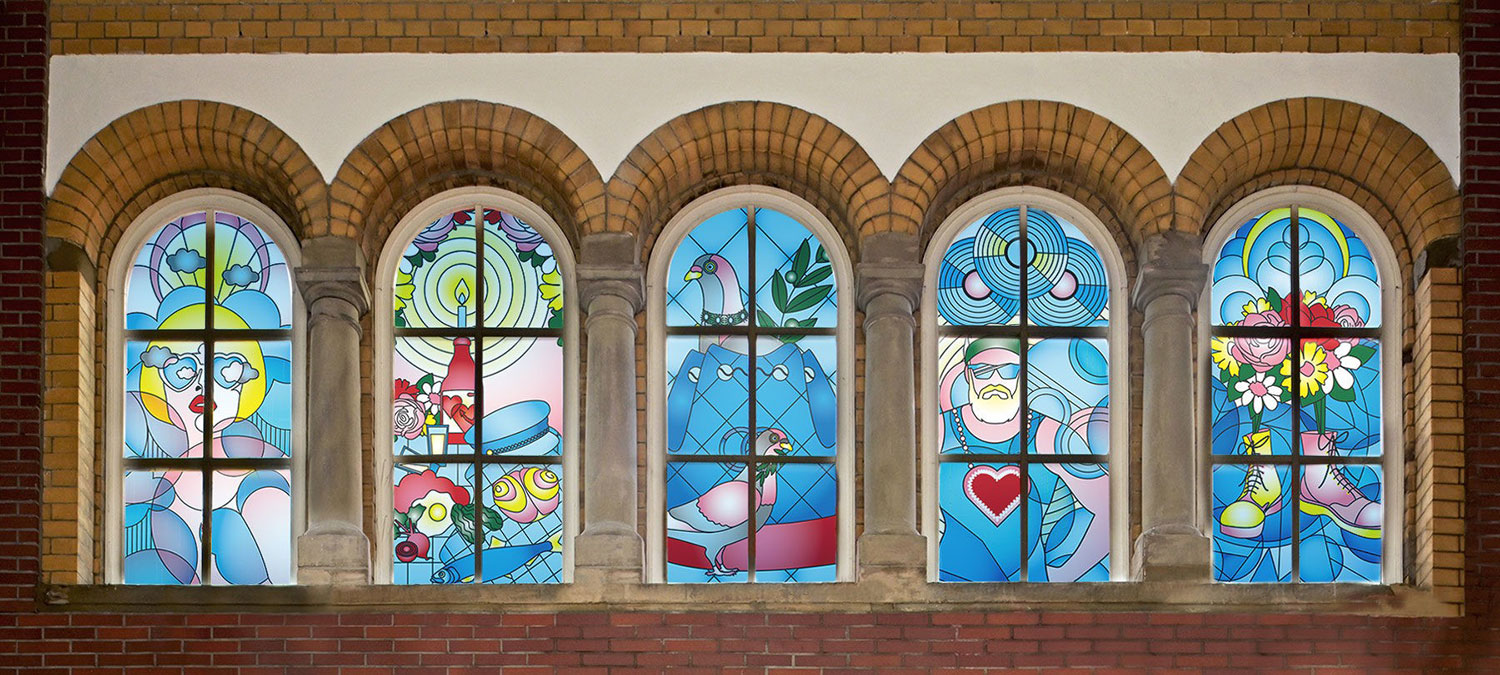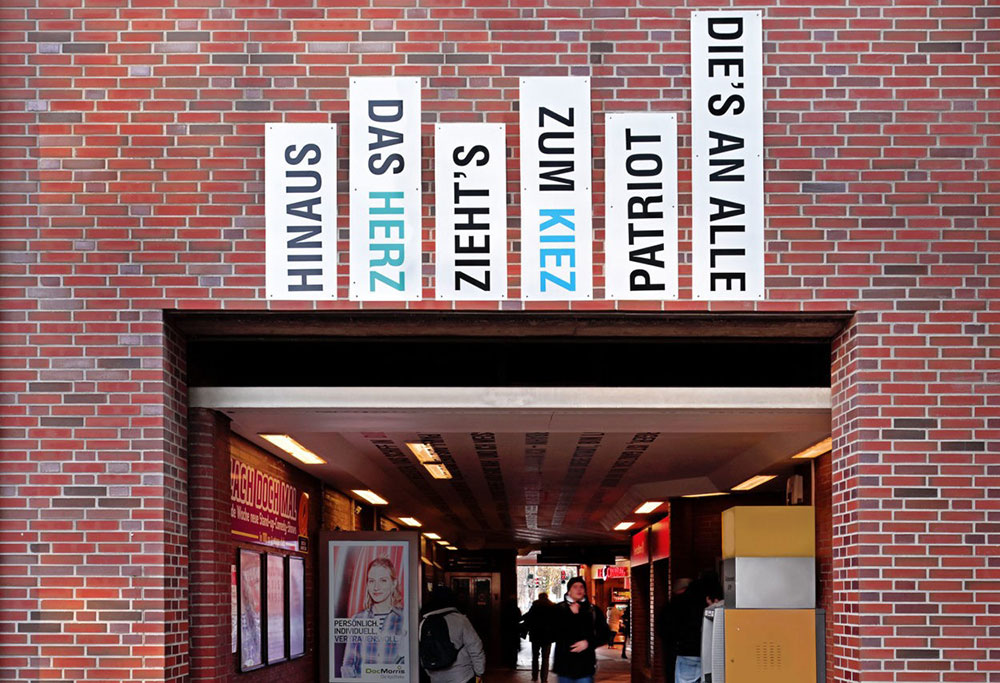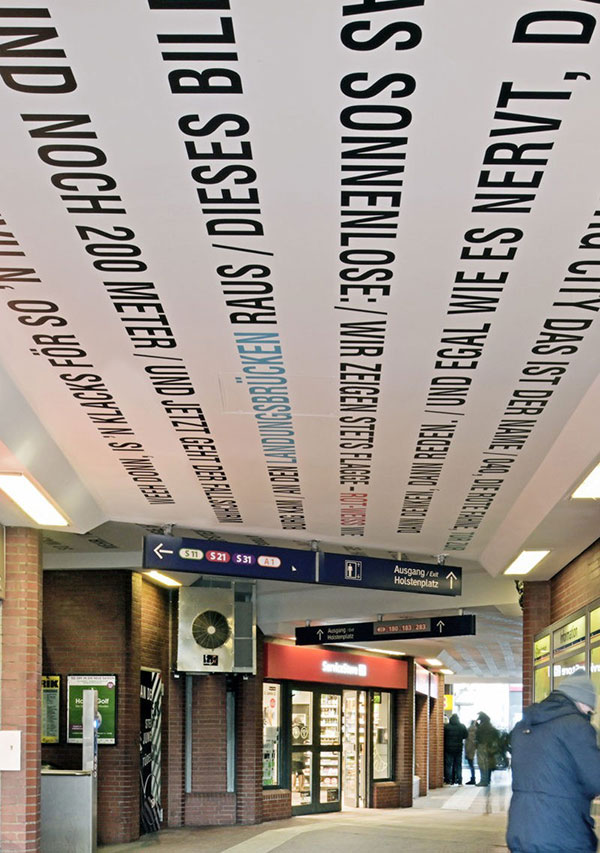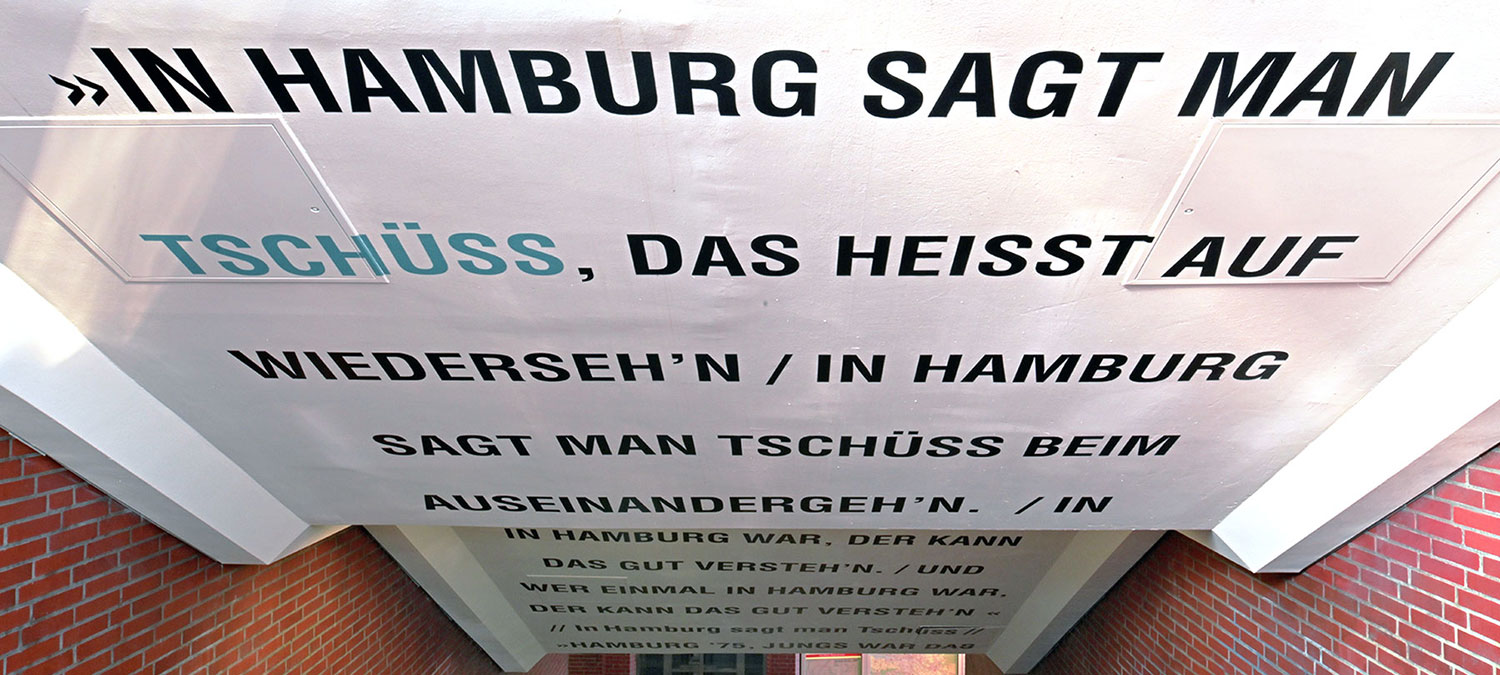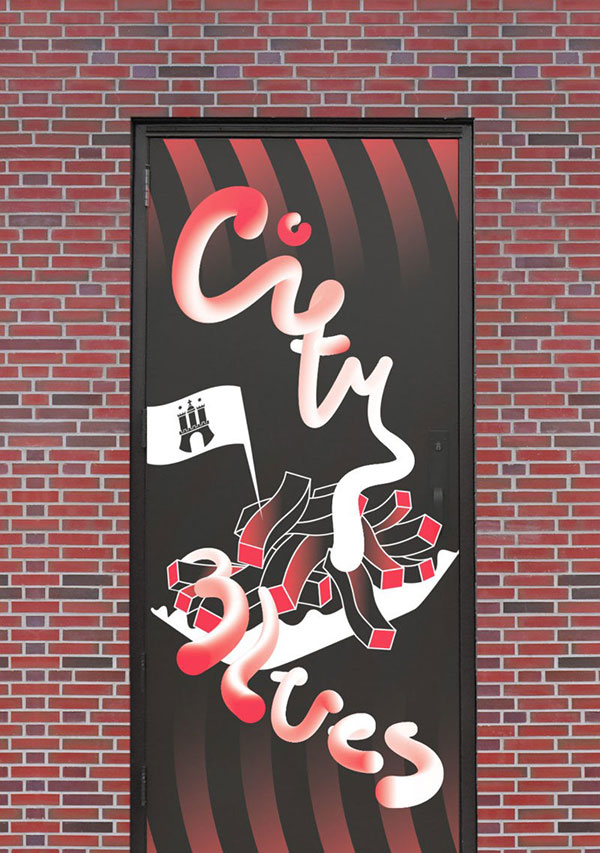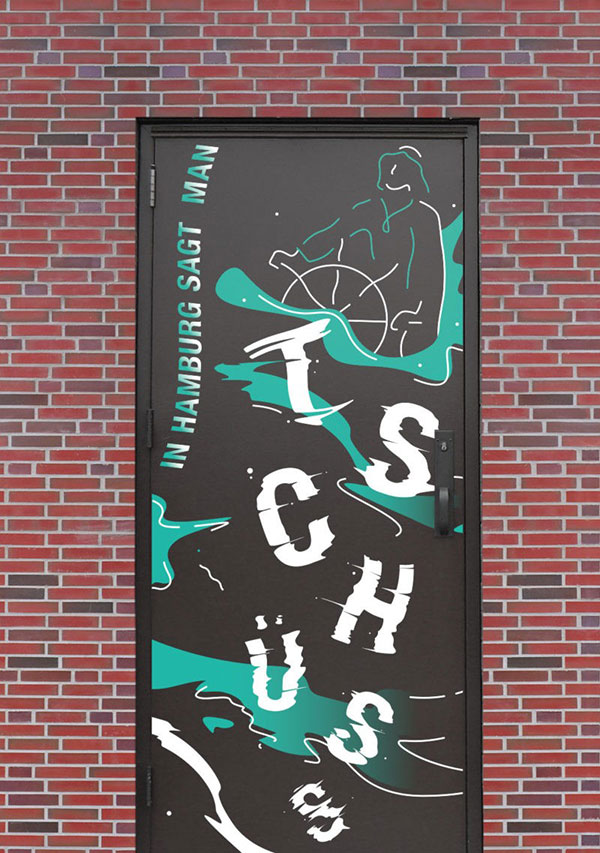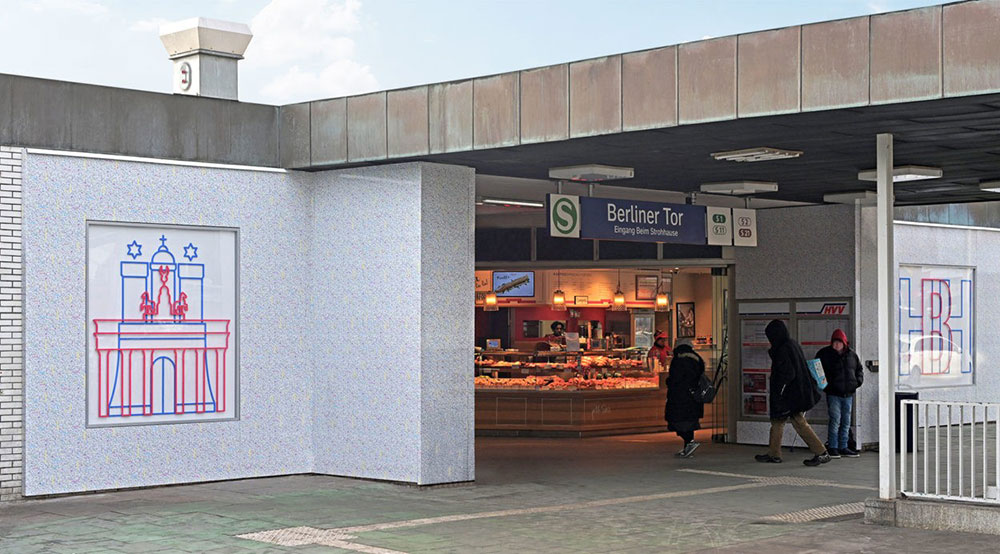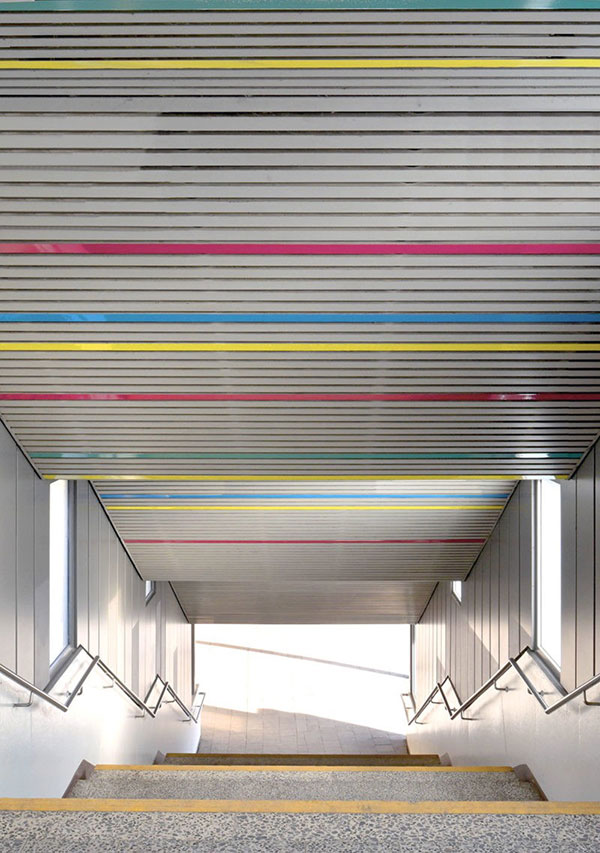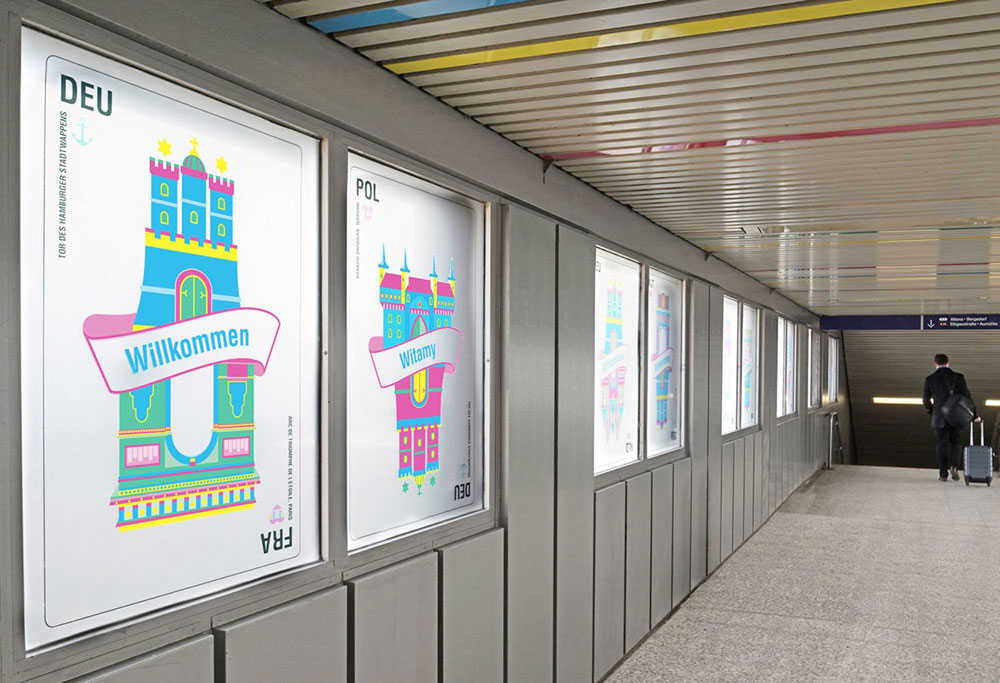 © Fotos: Christian Bedeschinski / DB Station & Service AG