S-Bahn-Stationen — Hamburg, DE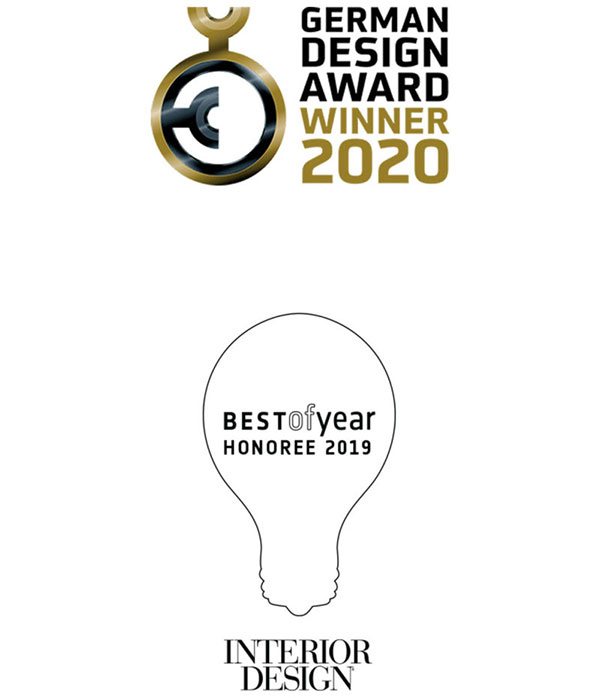 Innovative design for four S-Bahn stations in Hamburg. Using uniquely colorful and illustrative elements, the creative offices Kitzig Interior Design in cooperation with Kitzig Identities create an experience that goes beyond the classic DB design elements. The result is an entire new look with two highly individual stations that reflect the distinctive characteristics of the respective location.
Interestingly, the stations "Bergedorf" und "Sternschanze" represent the city of Hamburg in two completely different ways. The design of the station "Bergedorf" is inspired by the nearby Schloss Bergedorf with its famous Delft tiles. A fresh interpretation of the historic tile depicts traditional nautical motifs in a contemporary oversized pixel format. Similar images playfully spread over parts of the station up to the platforms. The pixel optics gradually dissolves outside the entrance and passageways, reappears in skillfully accentuated images and finally reinvents itself to create a sleek, modern look. The nautical theme is effectively supported by the maritime color concept in blue and white.
The station «Sternschanze» is located in the so-called Schanzenviertel of Hamburg, which is known as the trendy district par excellence. The new design of the suburban railway station perfectly mirrors the multi-faceted character of the district. Bright colors in combination with modern artwork immediately catch the eye. Inspired by the impressive high arches of the building that are reminiscent of church windows, local scenes of everyday life in the Schanzenviertel are humorously echoed in the figurative modern window art. The heart of the station is the imposing glass entrance which unites the individual themes of the windows into a comprehensive picture.
The two creative offices have added a special highlight to the Holstenstraße station, which is close to the famous Reeperbahn in Hamburg. Their visual implementation of famous song lyrics is a tribute to well-known Hamburg musicians.Text passages from modern rap songs, ranging from Samy Deluxe to typical Hamburg folk songs, cover the ceiling surface and invite you to hum along. The unpretentious design concept focuses specifically on the text passages and creates strong contrasts in black and white.
The Berliner Tor station follows the theme «gateway to the world». In former times, the gate led from Hamburg through the old Berliner Tor directly to Berlin. The Kitzig Interior Design team adapts this special feature by presenting gates from a variety of metropolitan locations all over the world, thereby expressing cosmopolitanism and internationality. Welcome greetings in different languages address visitors in their native tongue. The concept has been devised in a wide range of colors with a light pastel touch that transforms the train station into an inviting and friendly meeting zone.
Category
train station, public space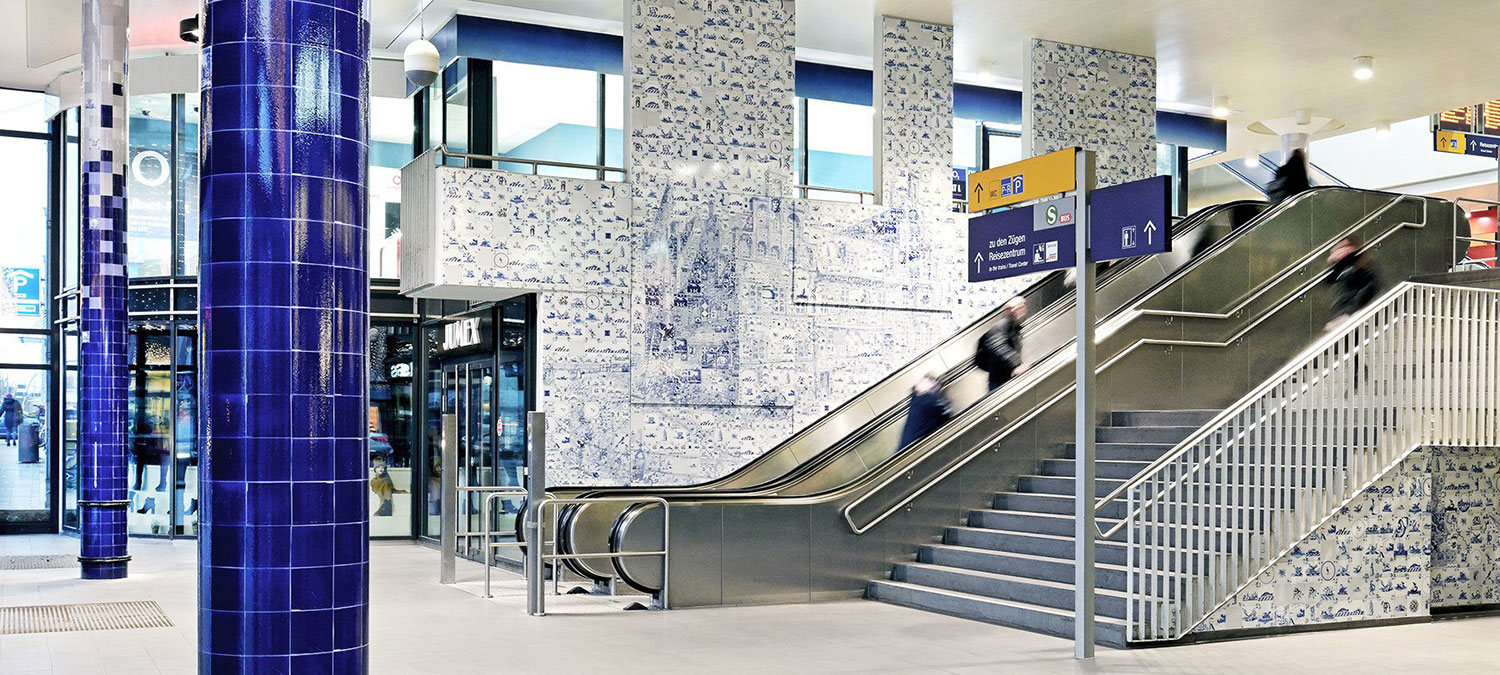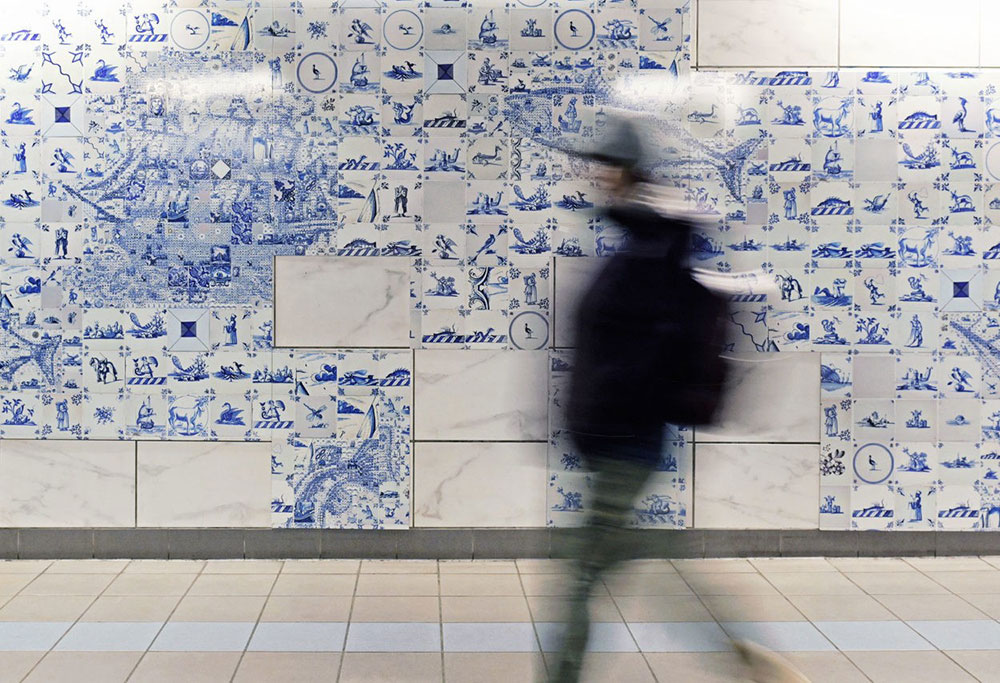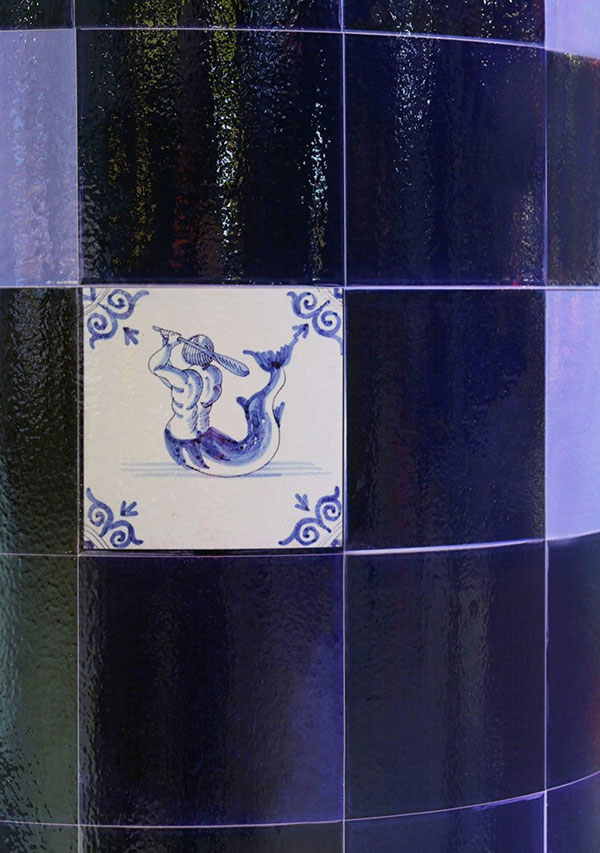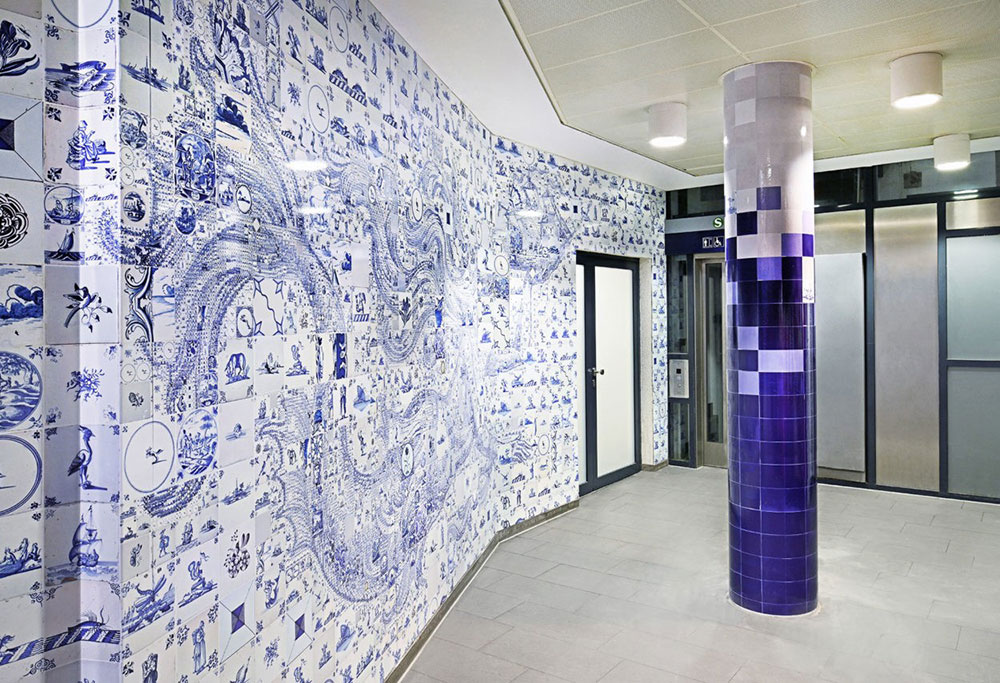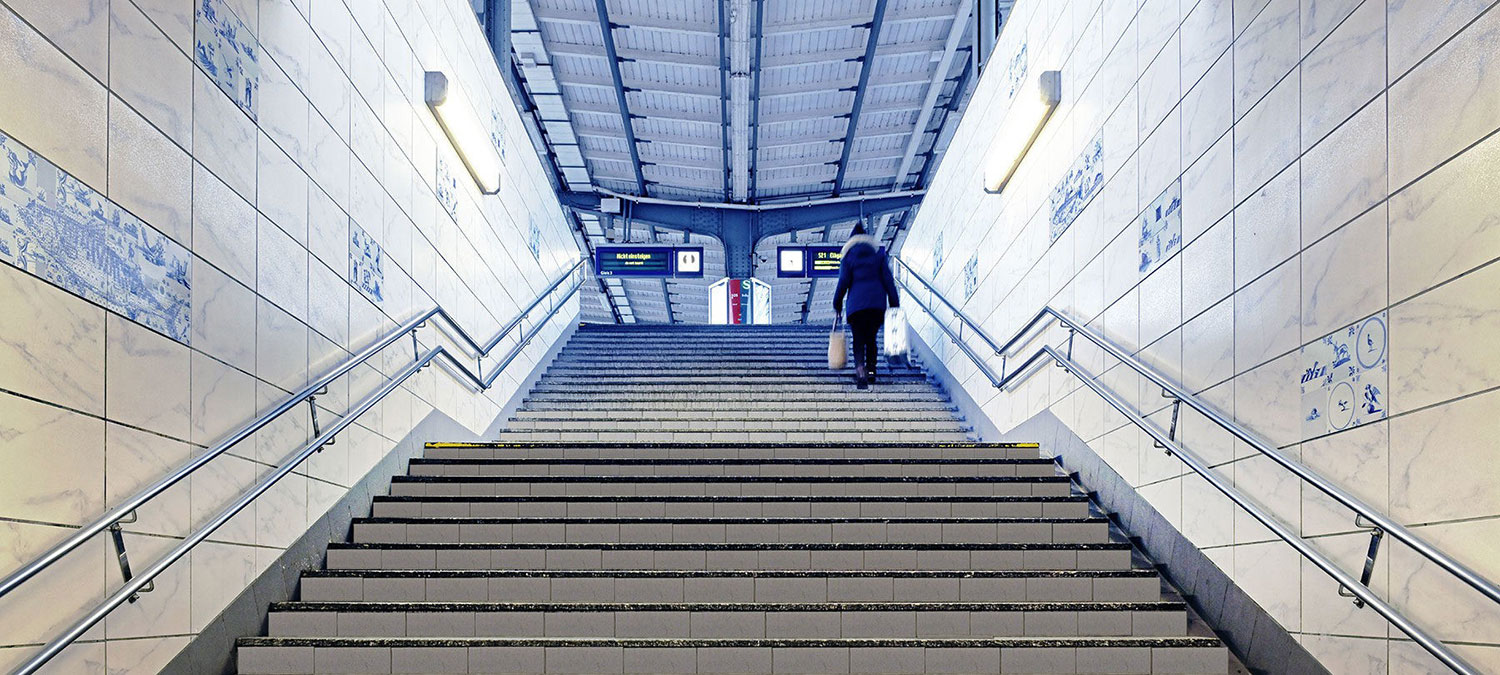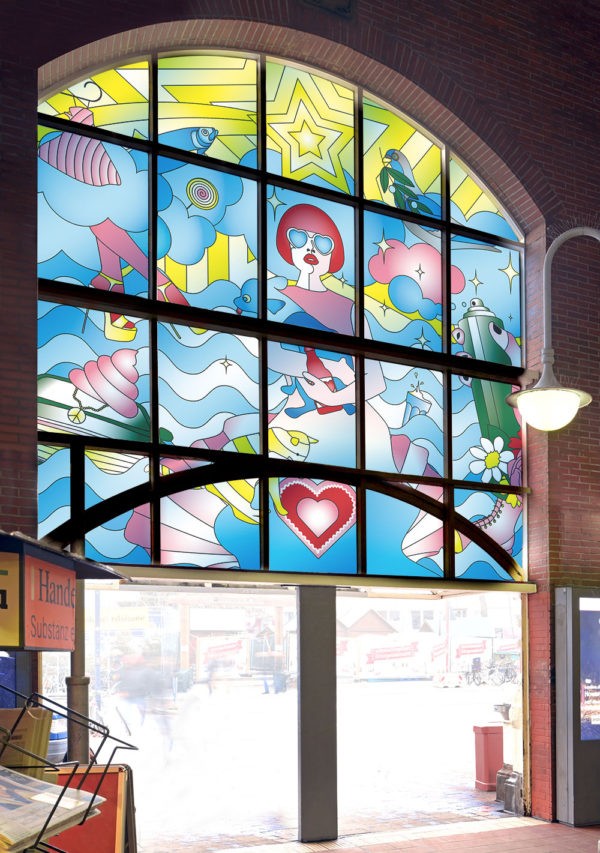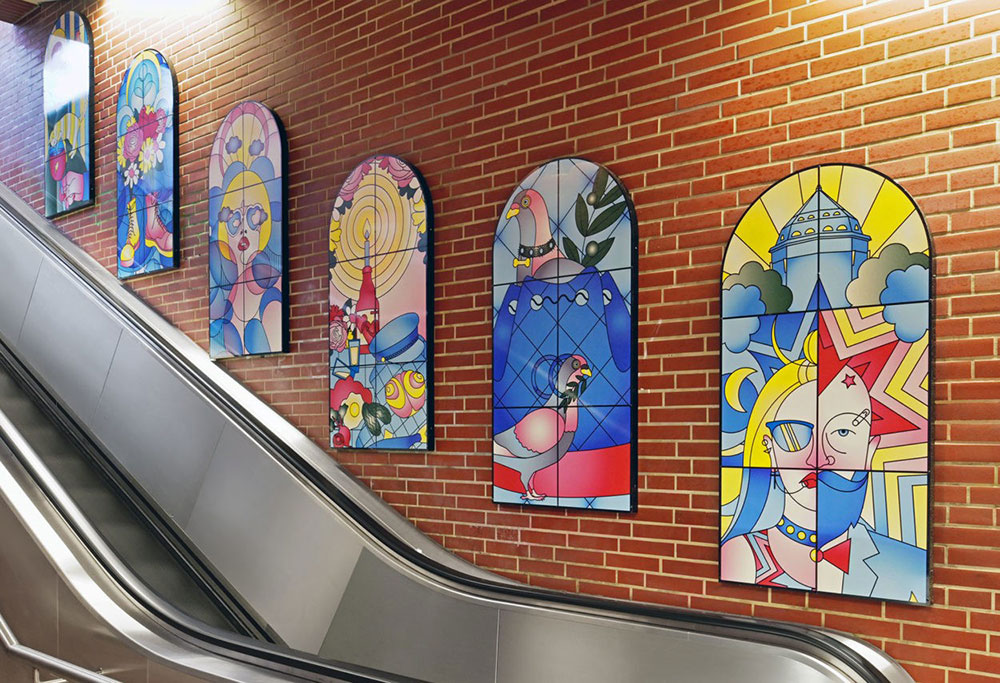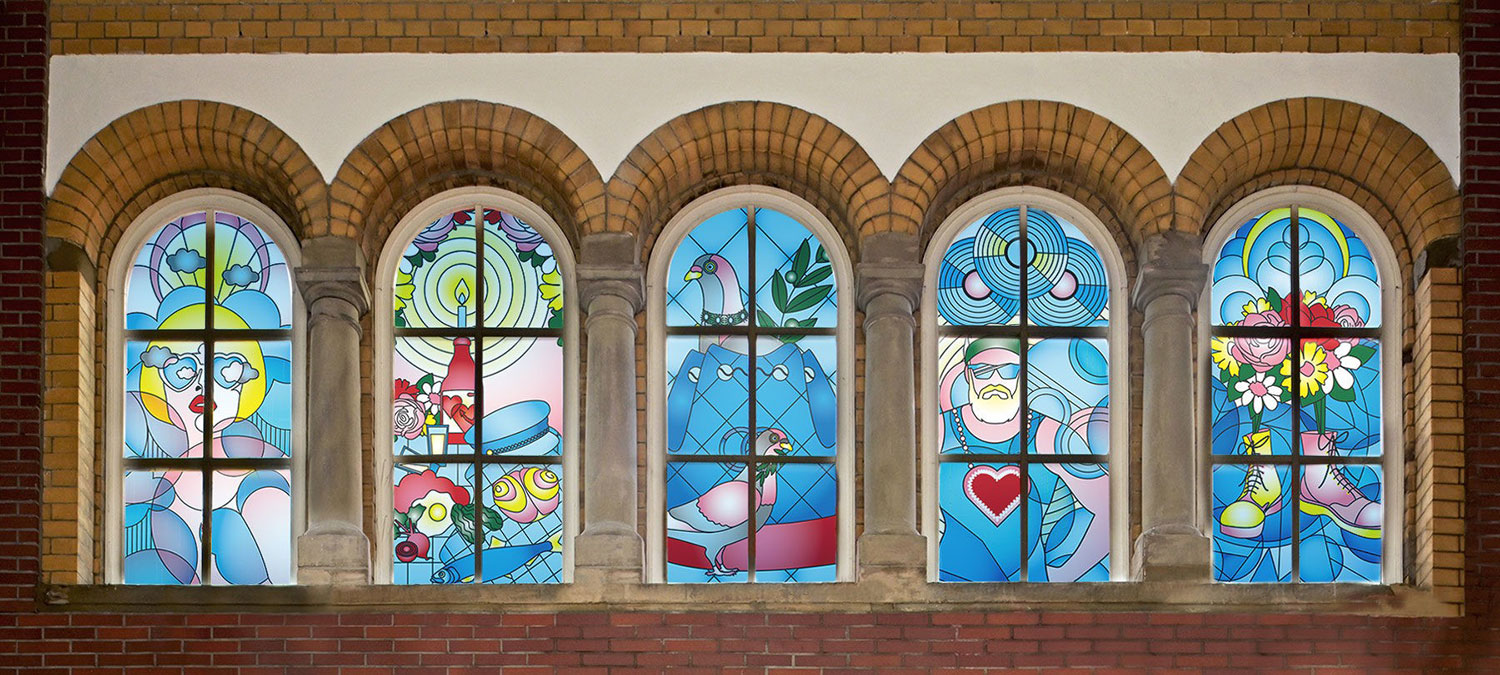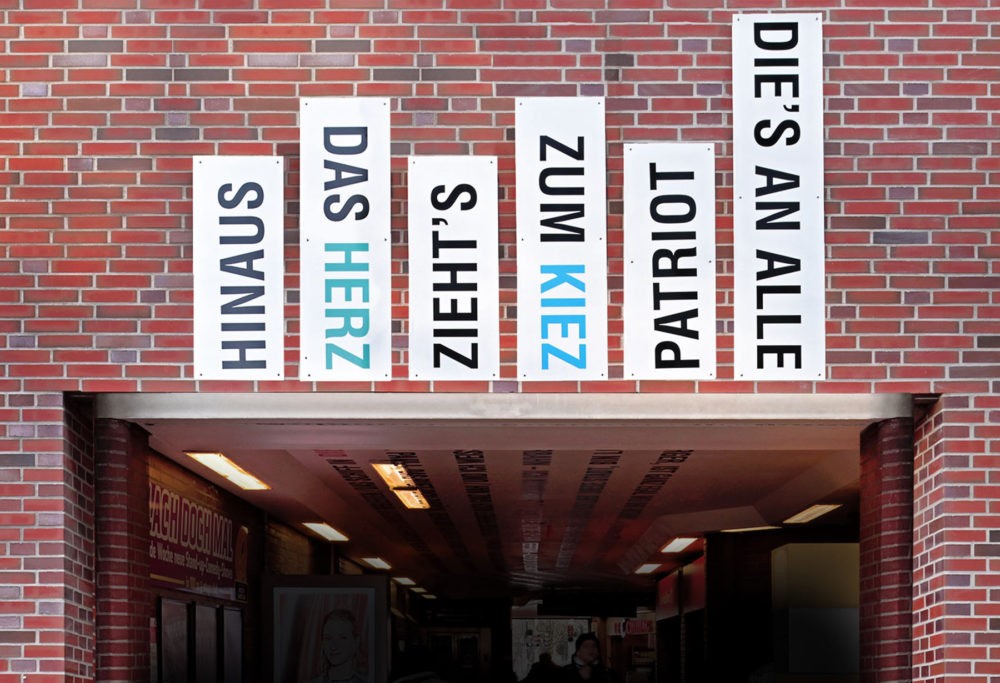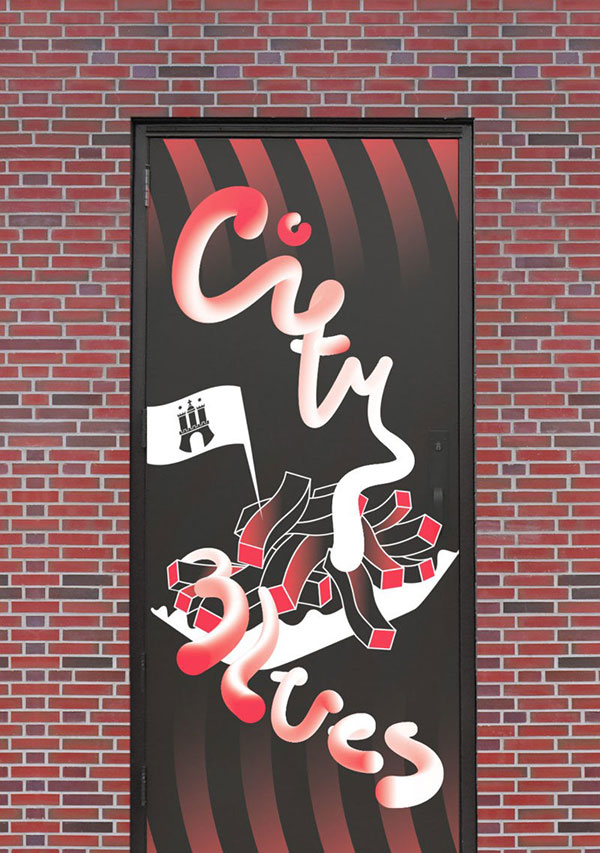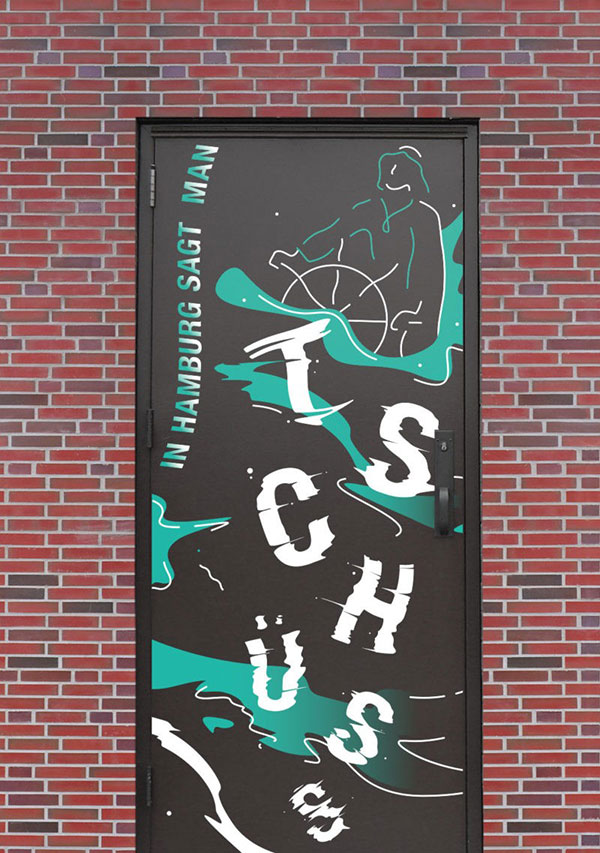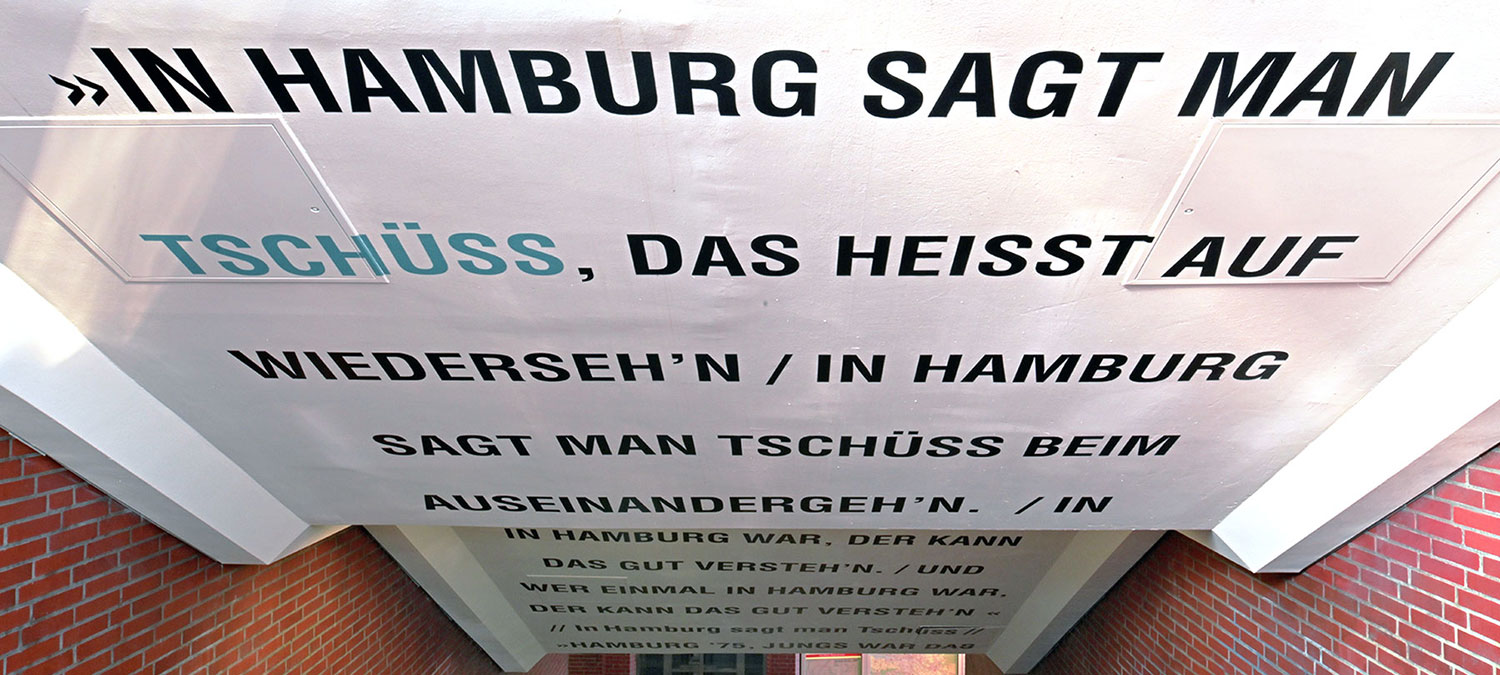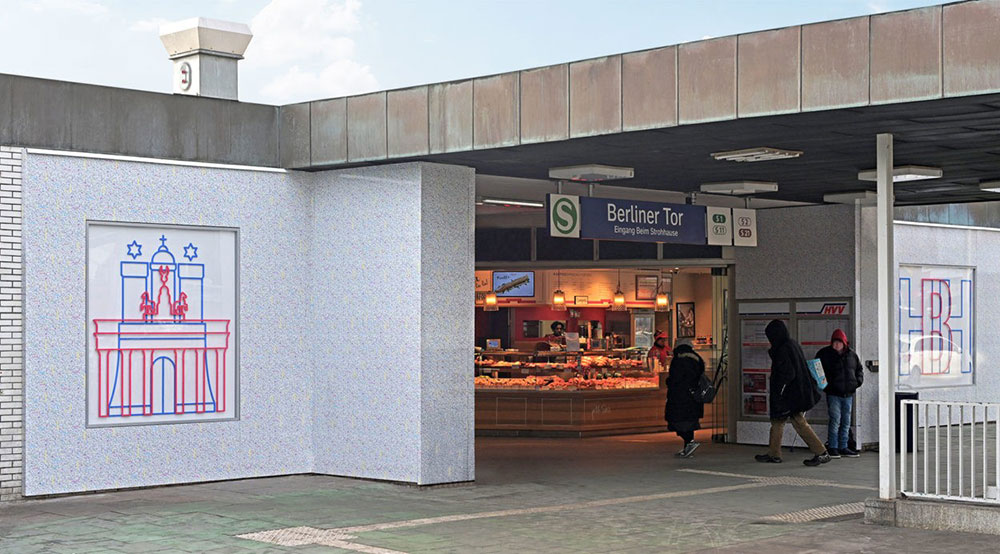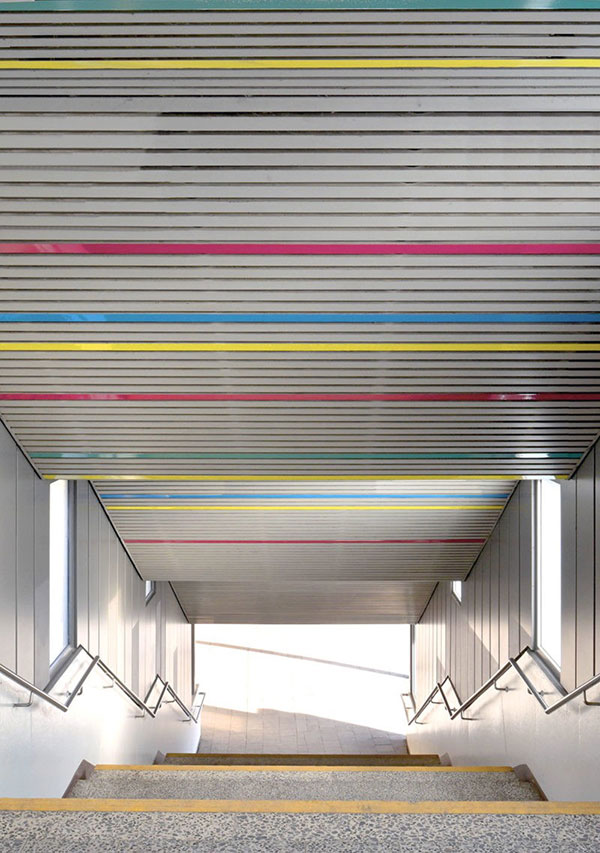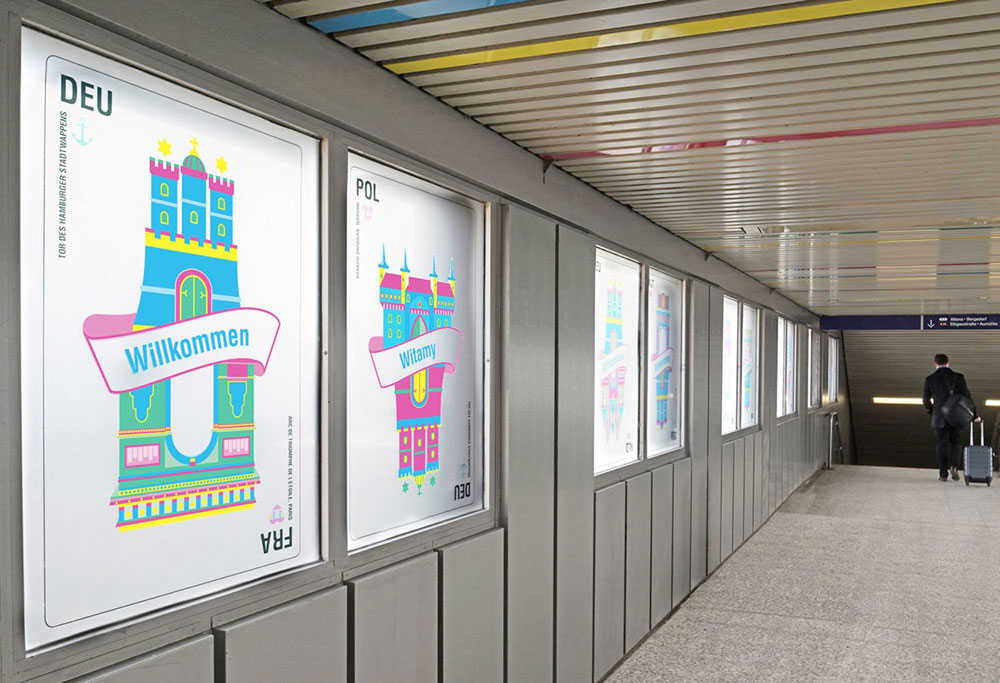 © Fotos: Christian Bedeschinski / DB Station & Service AG