RESTAURANT GONDEL GOP Hannover, DE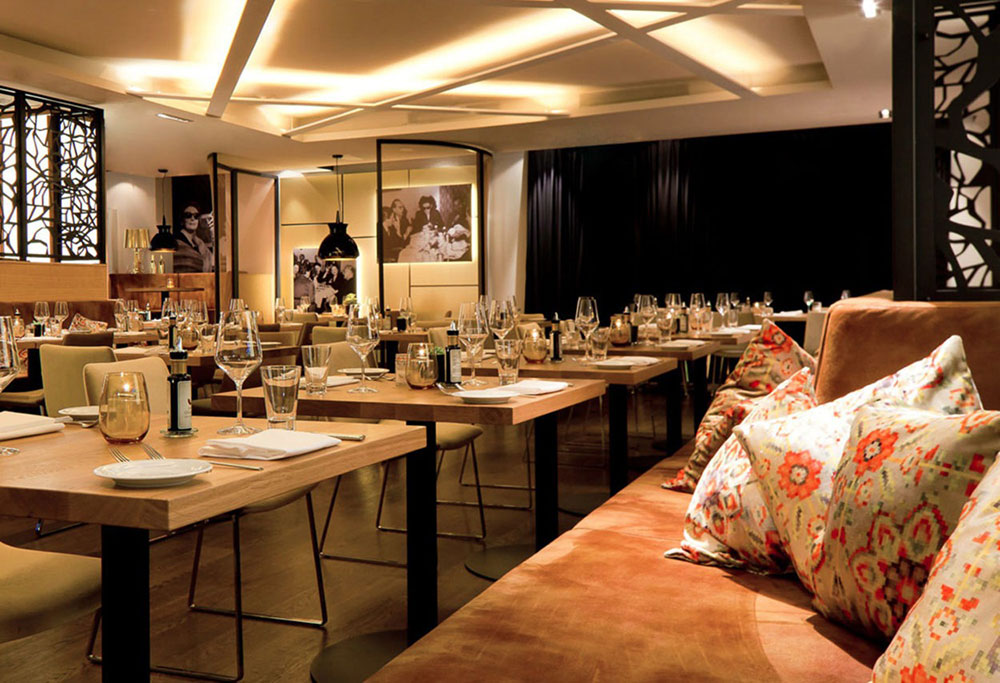 The restaurant in the basement of a variety theatre presents itself in renewed splendour with an emphasis on the historical tradition. In order to make the room more lively without taking away the calm and dignified character of a «fine dining» restaurant, a bronzed glass partition with decorative wine shelves was installed in the kitchen area, which creates both distance and transparency. Some areas have been transformed into private dining lounges using room dividers made of three-dimensional brass-copper.
The long dining table benches are complemented by pleasant seating areas. A sea of cushions and indirect lighting provide a relaxed atmosphere and complete the lounge style design. Black and white photographs of famous guests and glass table tops with imprinted menus from the past reflect the historical roots of the location.