Pöttker Transforming Furniture — Lippstadt, DE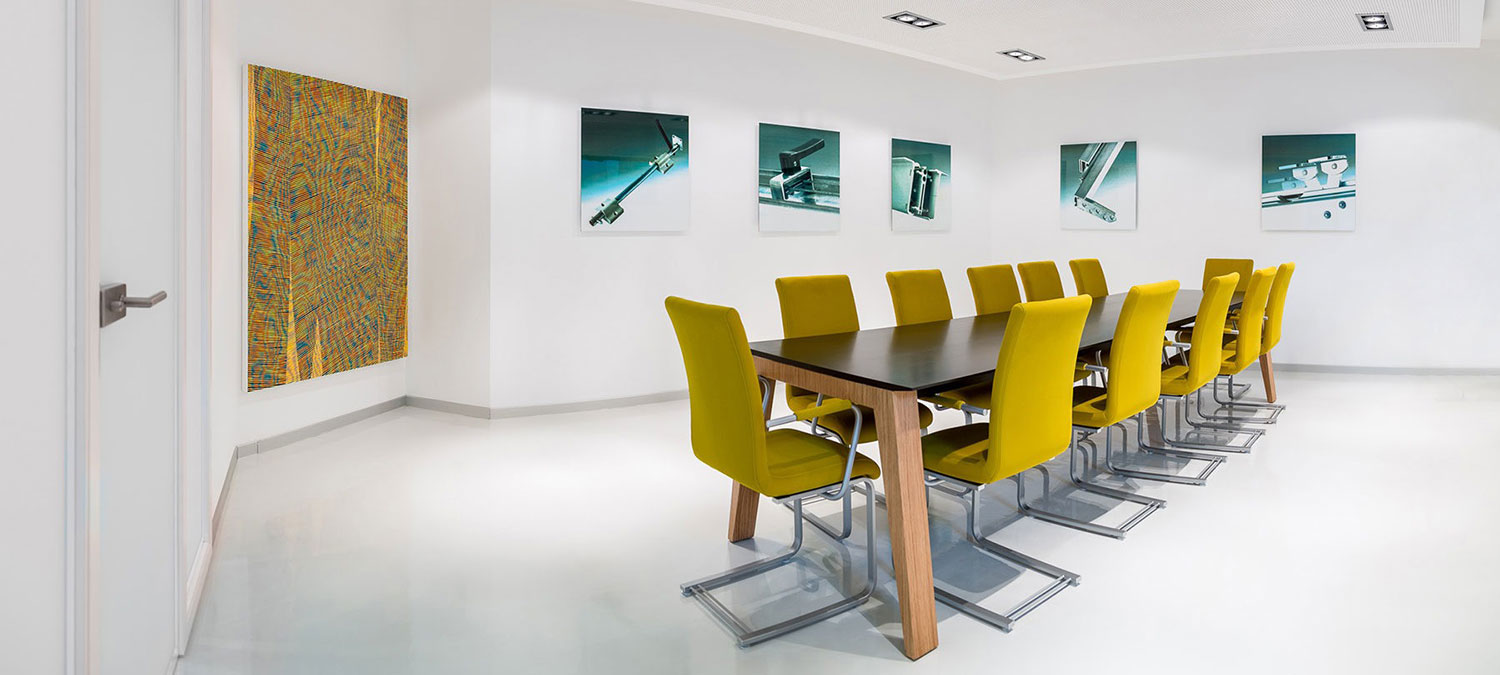 Office space with industrial charm – the existing office space of ca. 100 qm has been extended out to 280 sqm with a new building extension. The existing room structure has been changed to match the new extended surfaces. Thus originating ten work places, four single offices, a showroom, a waiting and bistro area. The concept is based on pulling the industrial flooring through the newly created rooms.
The direct office desk area has a carpeted floor split into various zones. The rooms have recess lighting in the walls, giving transparent and clear openings. Also, the furnishings and the office desks were styled to the individual employee's wishes.
Location
Lippstadt, Germany
Services
design and realisation