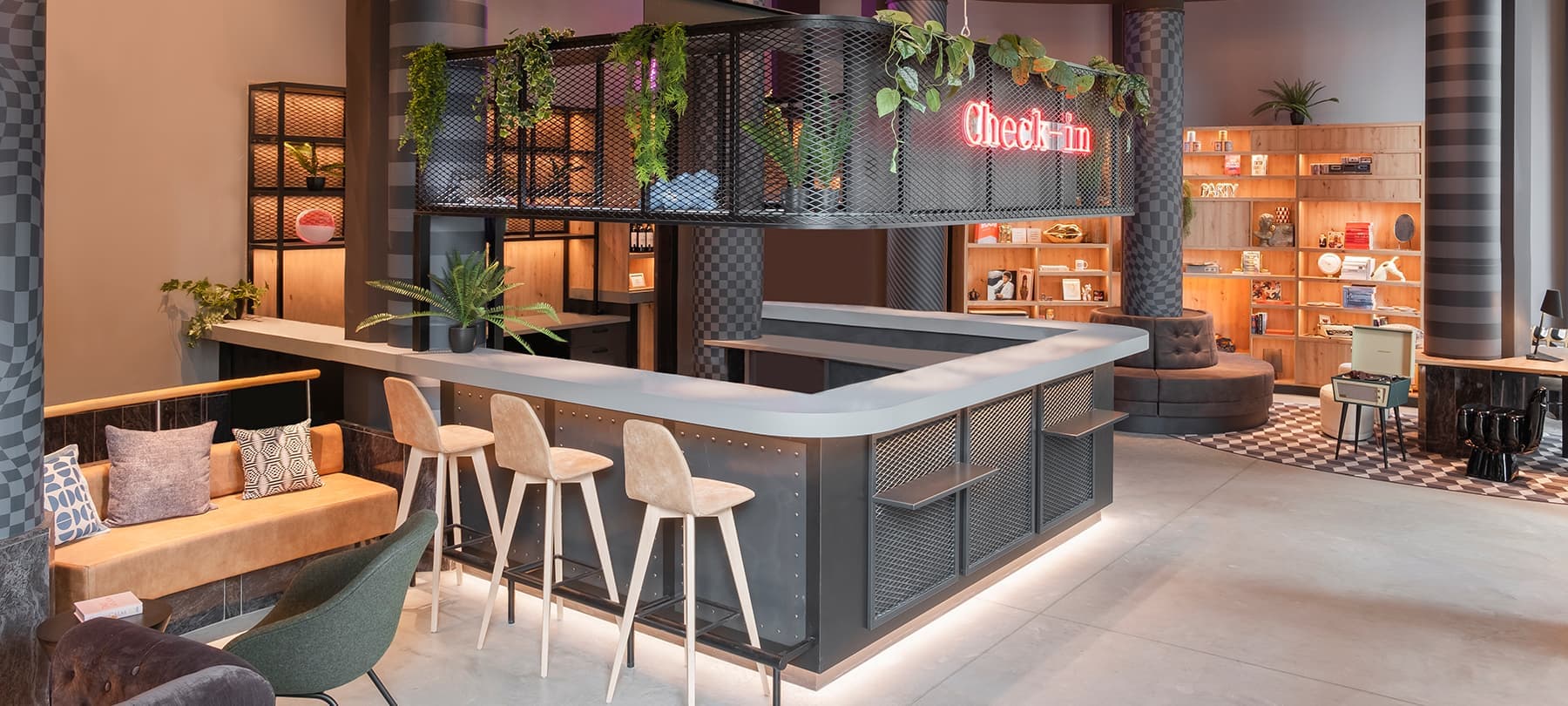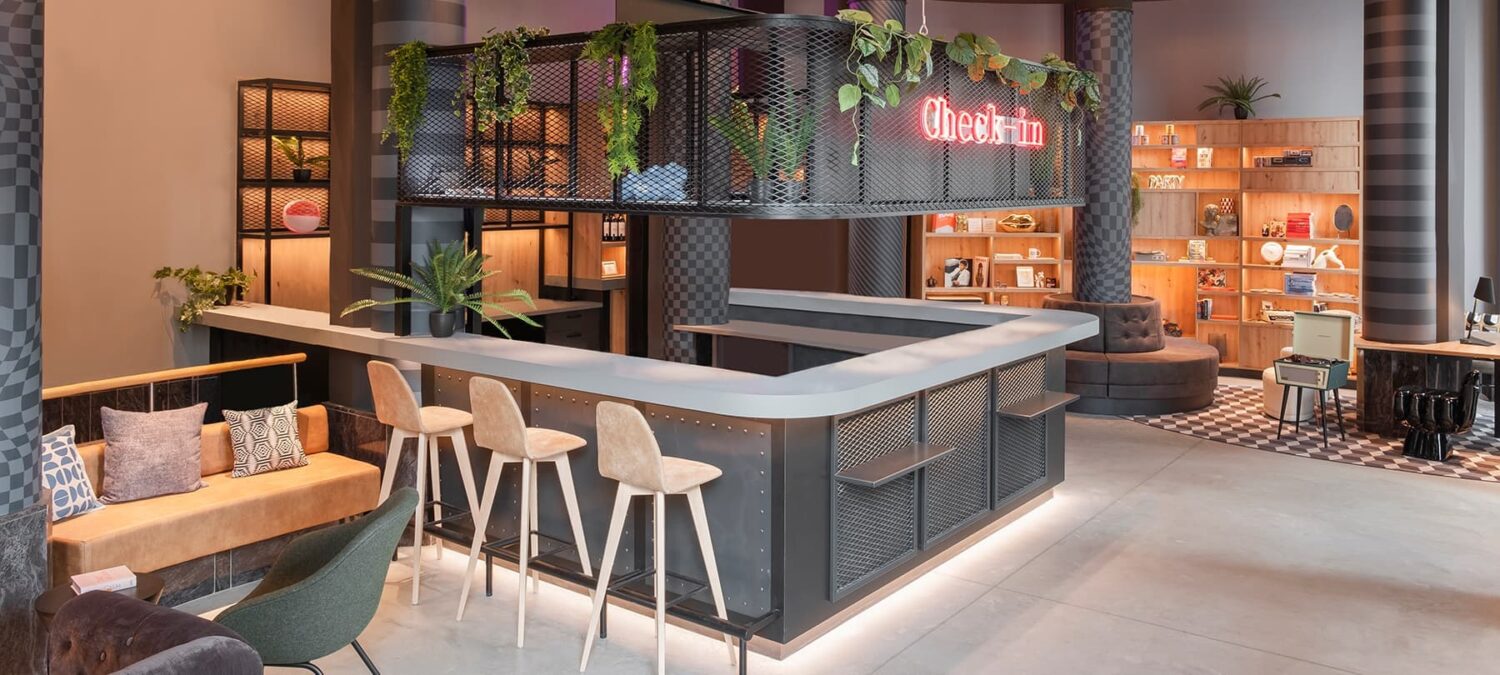 The Hague has been home to the Dutch royal family since 1831. While King Willem Alexander conducts official business from the Noordeinde Palace, it is the Long Vorhoot Palace, which was the official residence of Queen Beatrix until 1991, that now houses the Escher in Het Paleis museum. Tribute is paid here to the work of the Dutch artist M.C. Escher, who became world famous for his pieces that really push the boundaries of perspectives, space and reality. The interior design of Moxy The Hague combines the inspiration of the royal residence with that of M.C. Escher's art to create a concept like no other.
The expansive dimensions of the generous rooms and the dignified colours of the furniture play with the whole idea of the palace, while new interpretations of classical decorative elements set their own accents in homage to M.C. Escher himself. A selection of the visual delights on offer here include opulently ornate armchairs decorated with handwriting, and carpets and tiles that seem to blur into one another without losing the sense of security and comfort.
The building is Breeam certified (rating system for environmental and socio-cultural aspects of building sustainability).
Location
The Hague, Netherlands
Services
design and realisation