International Hotel Group — CH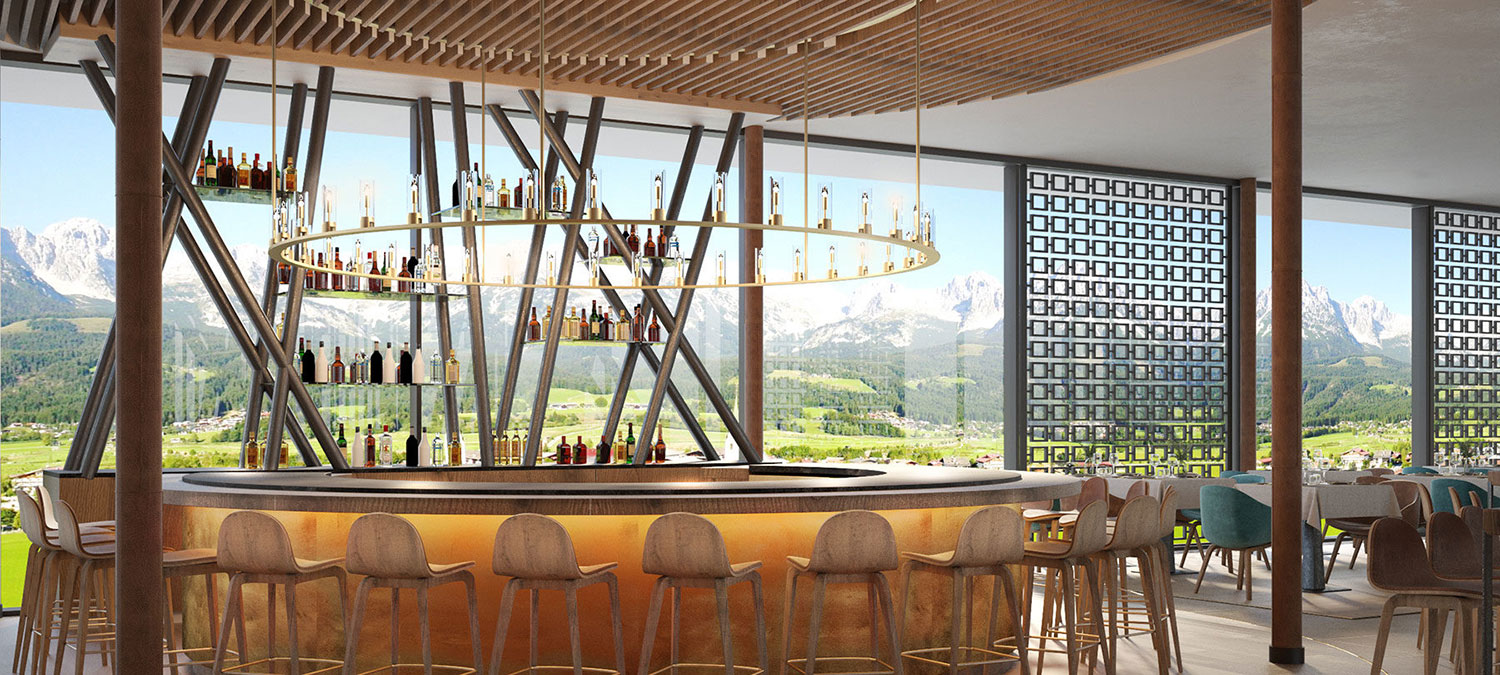 The concept of a 5-star resort in the picturesque mountain landscape of Switzerland centres on modern and luxurious hotel design. Traditional cultural elements of the surroundings are reinterpreted as an integral part of the interior design with the focus on a modern translation into a clear design language beyond Alpine kitsch. The playful interaction of classic, restrained elegance and typical regional accents characterizes all areas of the resort and imparts a subtle but extravagant charm to the rooms.
Floor-to-ceiling windows in almost all areas of the house create a flowing transition to the alpine scenery. The skillful use of daylight becomes a key design element that is further enhanced by sophisticated lighting concepts.
Category
public area, restaurant, spa, rooms