Wellness and Therapy Center — Lago Trasimeno, IT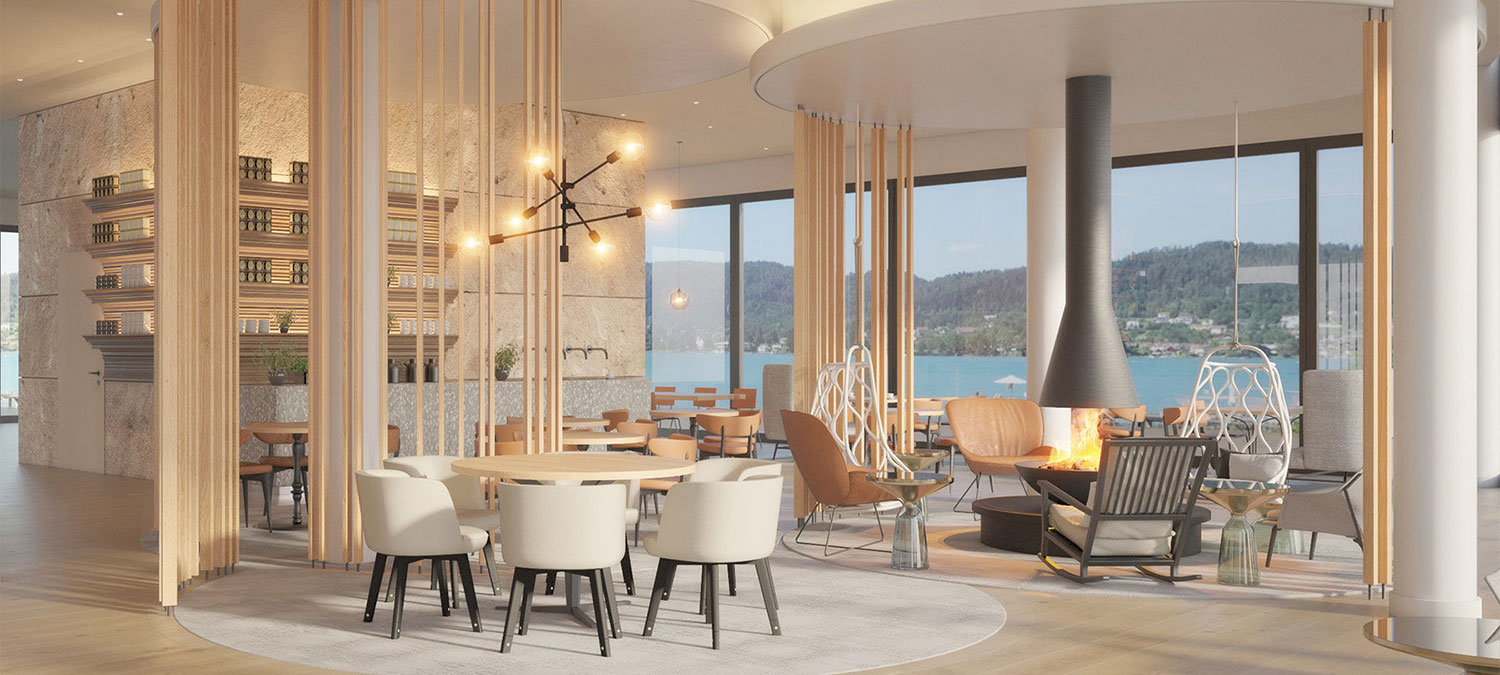 The luxurious facility set in a picturesque scenery offers a restful and relaxing stay in a high quality environment. Large glass fronts capture the calming atmospheric lake view and communicate it into the interior. A bright, friendly color concept gently blends the blue and green of the landscape with nuanced beige tones.
Guests have access to a spaciously designed sauna area and numerous treatment rooms, all with a view of the lake and mountains. Light wood, soft beige tones and low-key furniture leave ample space for the essentials. Clear shapes, unobtrusive patterns and rooms flooded with light are a source of fresh energy.
The colors and materials in the rooms are close to nature, creating a cozy haven of peace. In the open-plan bathroom, a curtain serves as divider instead of solid walls.
Location
Lago Trasimeno, Italy
Status
design and planning