Limes Schlossklinik Schloss Heiligenhoven — Lindlar, DE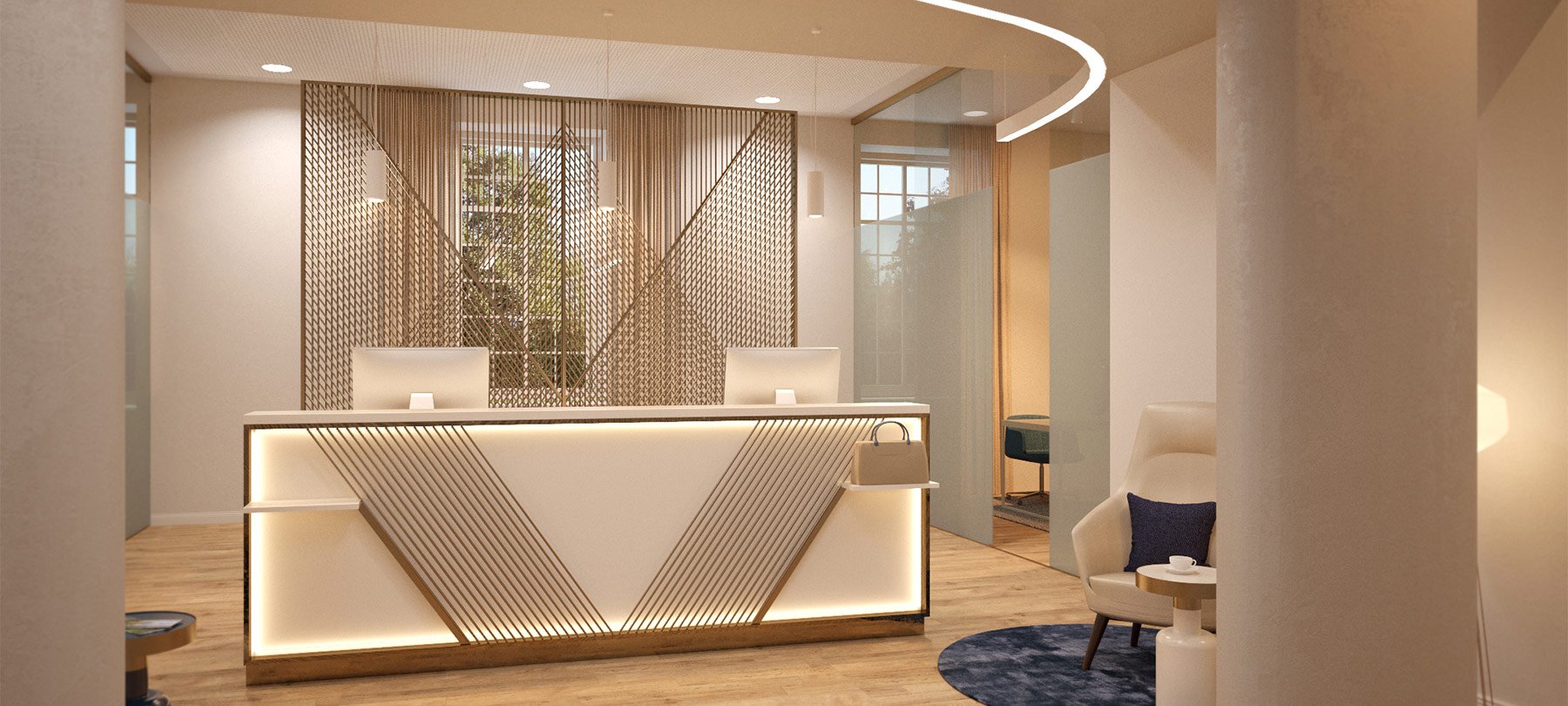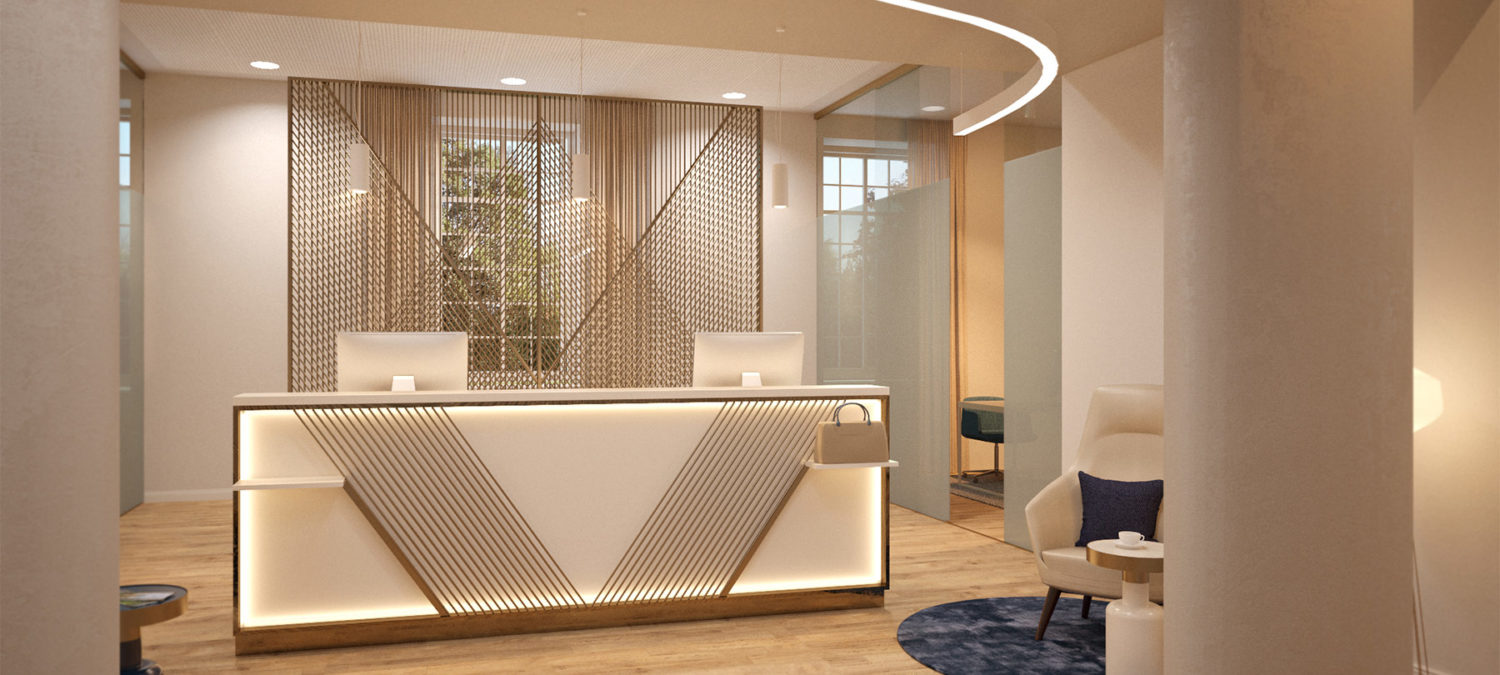 The historical roots of Schloss Heiligenhoven in Lindlar date back as far as 1758. The stately complex comprises the outer bailey, the manor house and an idyllic English landscape park. To facilitate the conversion into a private clinic, a palais-style building of approximately 4,000 sqm is added to the castle grounds directly next to the manor house. A glass front creates an expansive spatial structure with large windows ensuring natural light and views of the surroundings. The existing buildings on the property are thoroughly refurbished.
The consistent interior design in the individual buildings aims at communicating comfort and security. Each of the specific color schemes in the three different room categories (ocre, rose, royal blue) conveys associations with warmth, love and safety. Overall, the color concept throughout the clinic is characterized by the continuous use of soft sandy tones, dusky pink, white and beige. The muted coloring is complemented by natural materials, glossy high-quality stone surfaces and many types of fabrics. The flexible lighting system supports the specific therapy requirements.
Category
Private Clinic for Psychiatry
Location
Lindlar, Germany
Services
design and realisation