Spa — 7Pines Resort, Destination by Hyatt, Ibiza, ES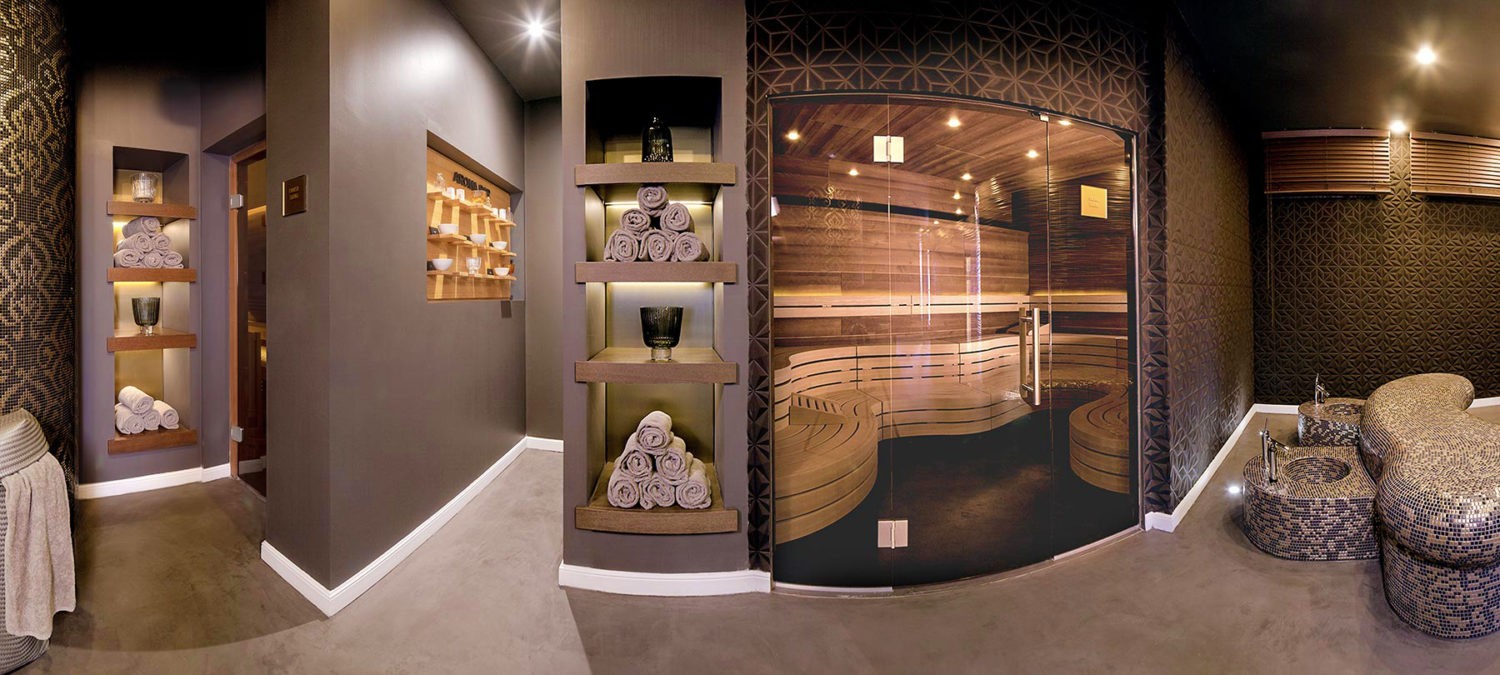 The medical and wellness spa with biosauna, steam bath and Finnish sauna extends over 1,500 square metres. A material mix of natural stone combined with lively wooden surfaces creates a relaxed atmosphere and makes the place an oasis of peace. Three waterbeds in a separate area invite guests to relax. The outdoor area with whirlpool, loungers and comfortable seating is arranged in such a way that privacy and well-being have top priority.
The spa treatment area is connected to the spa shop, which offers local and international products. Treatment rooms and private spa are bright and friendly in oak and gold, equipped with the latest technology.
Services
design and realisation