SPA hotel resort — Red Sea, EG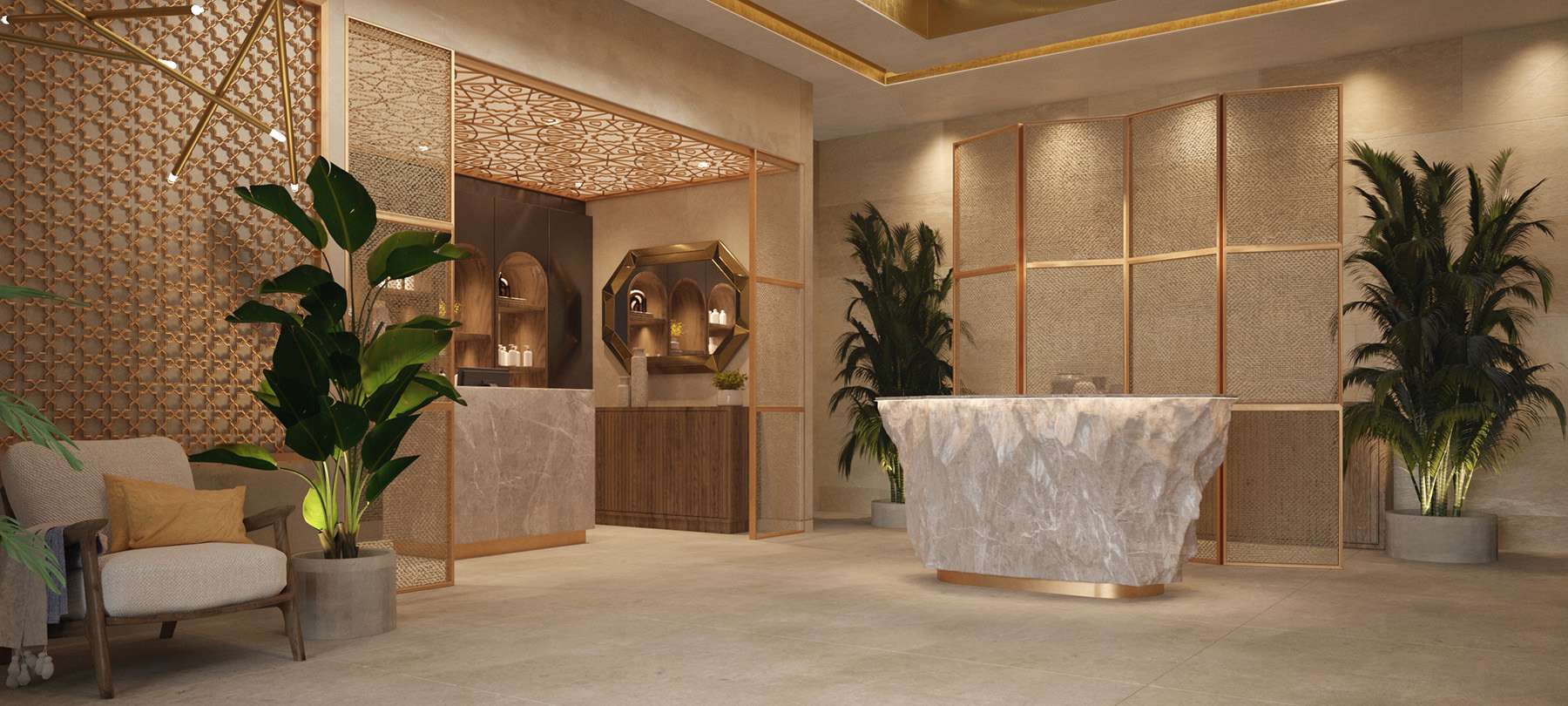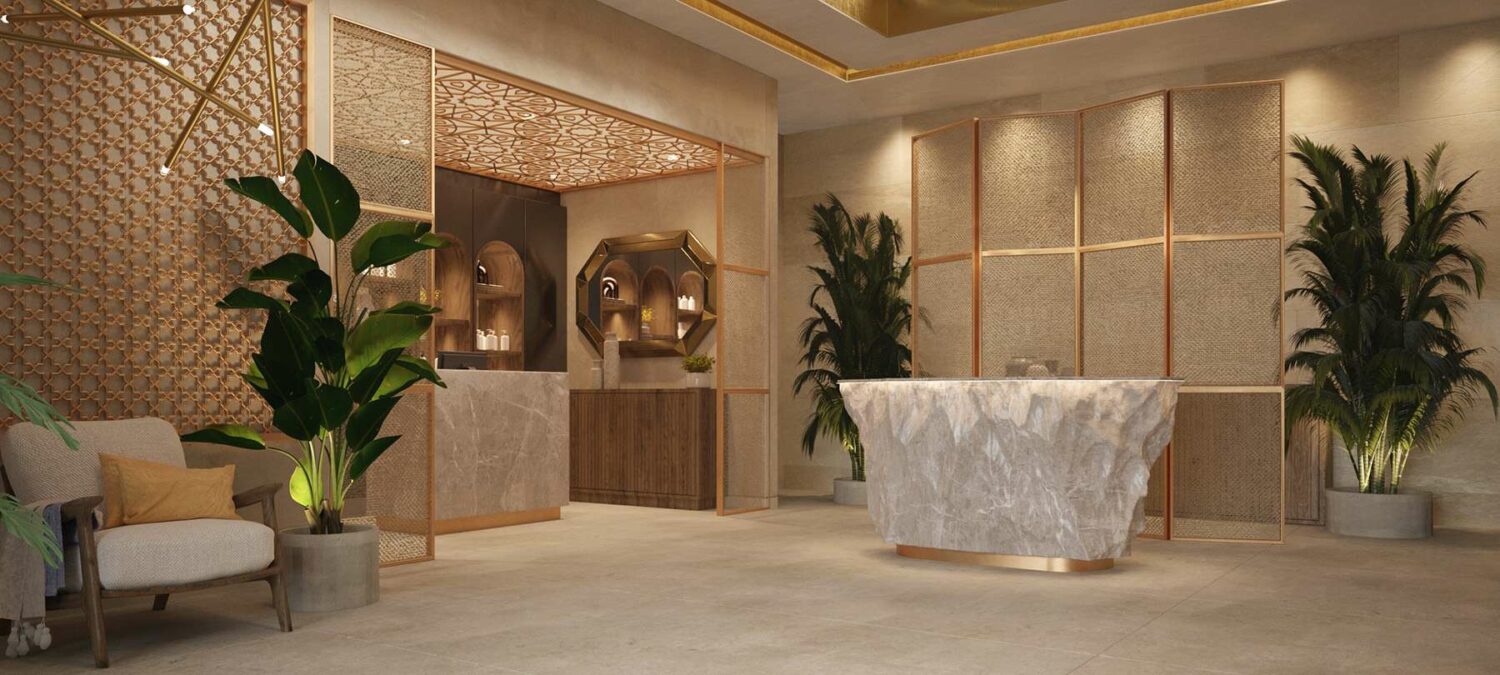 The addition of new, extensive spa facilities with a pool, treatment rooms, a sauna, fitness and relaxation zones extends the spectrum of this premium hotel complex's offers.
The design blends in well with the overall look of the resort and takes the cultural, oriental influences into account in a reduced and contemporary way.
Natural colours inspired by the desert's light shades of beige and mud brick architecture, natural stone and wooden elements were combined with gold-coloured accents and add understated elegance to the rooms. Oriental patterns structure the ceiling and wall areas and add a lively touch to the otherwise calm overall design.
Category
Resort Wellness, SPA Area