CAFÉ KAKADU Tierpark Berlin, DE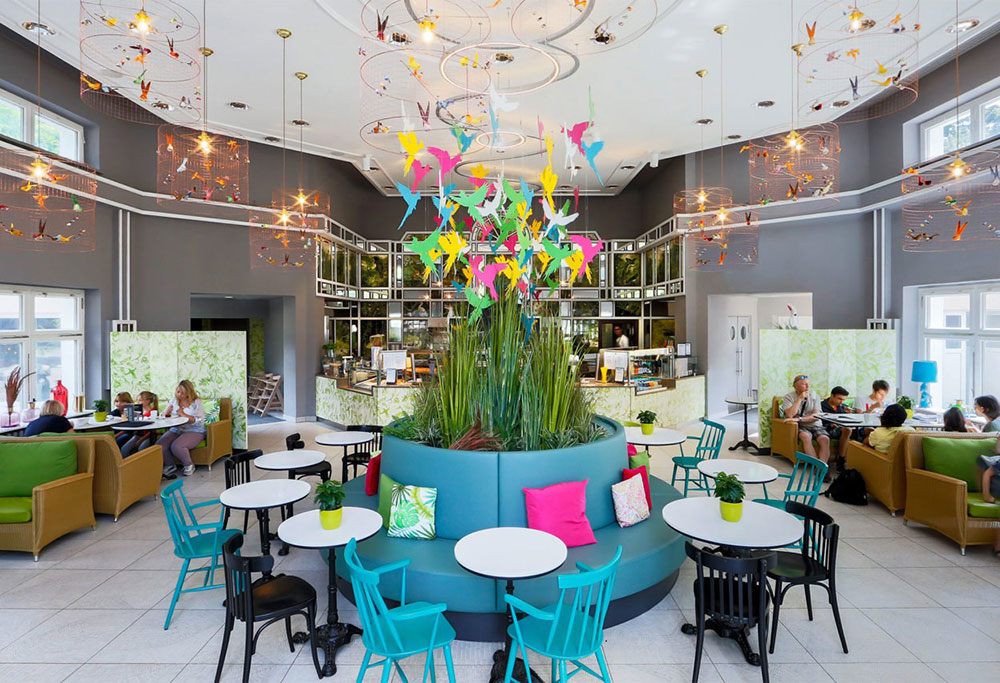 The Café Kakadu is located in the middle of the Tierpark Berlin. Inspired by the depiction of the exotic birds and tropical landscapes on the wall tiles, the impression of a walk-in aviary emerges. An illuminated flock of birds floating through the room, palm tree decorations printed on fabric and leather, fresh green and aviary lights contribute to the artistic design of the café.
Decorated with cushions in harmonious colours, vases and slightly playful accessories, the winter garden radiates a cheerful atmosphere all year round.