Coffee house bakery — Concept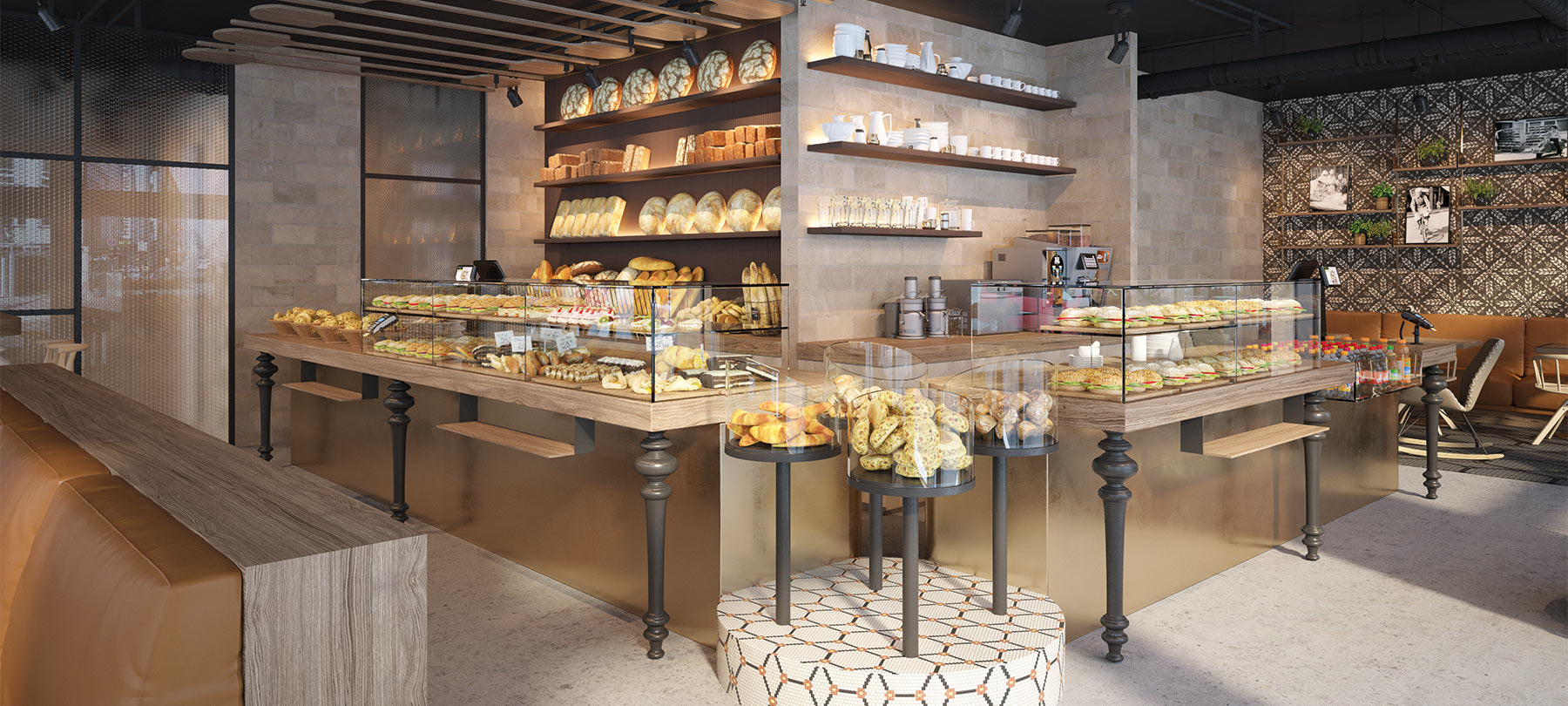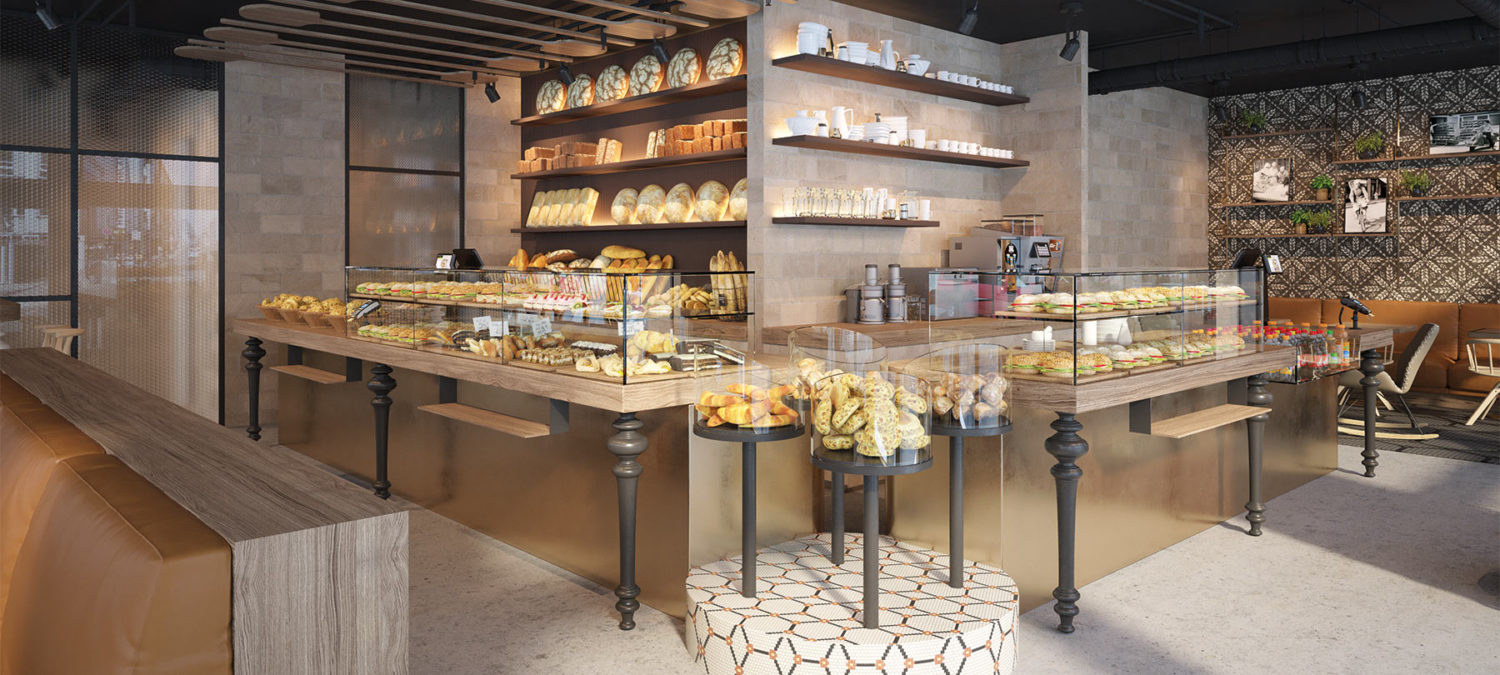 The well-thought-out coffee house bakery concept creates an inviting space that meets the requirement for presenting high-quality products baked by hand in an attractive way as well as enjoying hand crafted bread and slow food in a pleasant, relaxed atmosphere.
The use of natural and traditional materials inspired by historic bakeries emphasises the high quality of the baked goods on offer. The materials reference the ancient history of the art of baking. Wooden baker's paddles form a ceiling cloud, the wall tiles look like the fire bricks in the ovens of traditional bakehouses, wallpaper with an ears of wheat pattern and display tables with turned table legs made from dark stained wood all cite this long-standing tradition.
The generously-sized counter offers plenty of space for goods display. On the thick oaken counter board, freshly baked goods are presented in handmade bread baskets. Round glass display cases on raised platforms decorated with mosaic tiles temptingly stage the baked treats.