Zero Percent — Starnberg, DE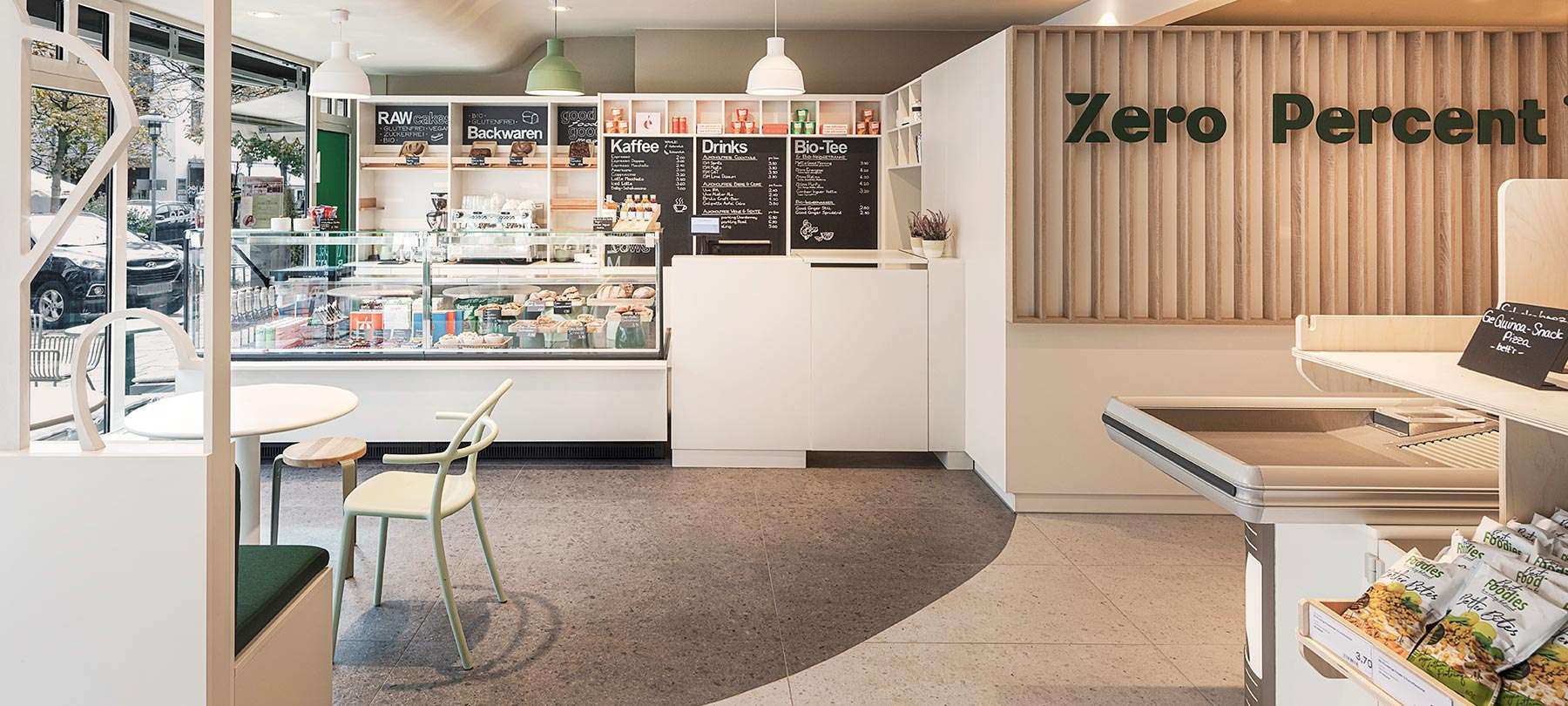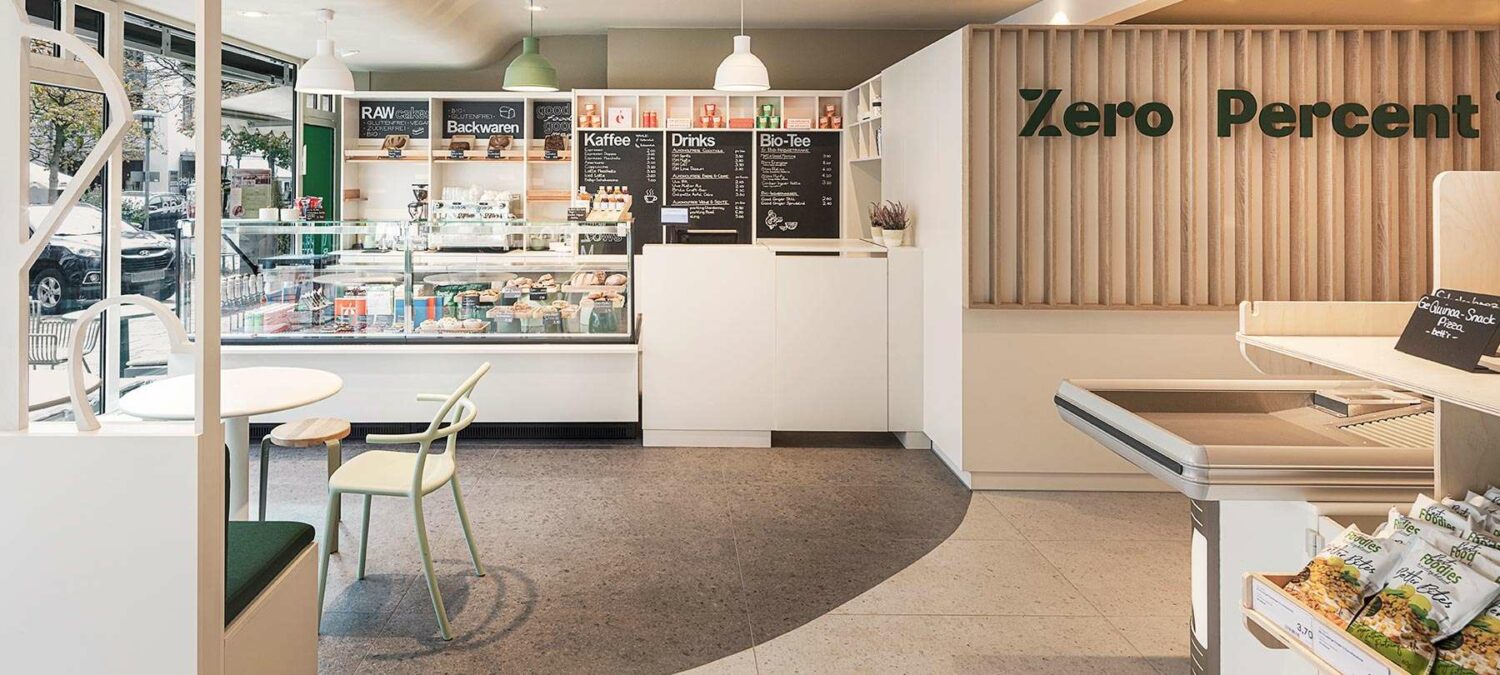 Zero Percent, the young company committed to a plant-based and mindful lifestyle, complements its online business with a first store in Starnberg featuring gluten-free, low-sugar and alcohol-free products. The presentation of healthy and responsible alternatives to conventional products is supported by the coordinated interior design concept. In addition, an in-store café and alcohol-free bar provide a special shopping experience.
A muted colour scheme combined with warm wood tones evokes a pleasant and relaxed atmosphere. Floor-to-ceiling windows create a light flooded ambience, both airy and inviting. While the puristic materials underline the company's commitment to sustainability, they also reflect the local environment and nature around Lake Starnberg. The restrained design accentuates the clearly structured store area of approximately 225 m2 .
Zero Percent's long-term plans include further openings throughout Germany, also in larger cities.
Location
Starnberg, Germany
Services
design and detailed planning