David Lloyd Meridian Spa & Fitness — DE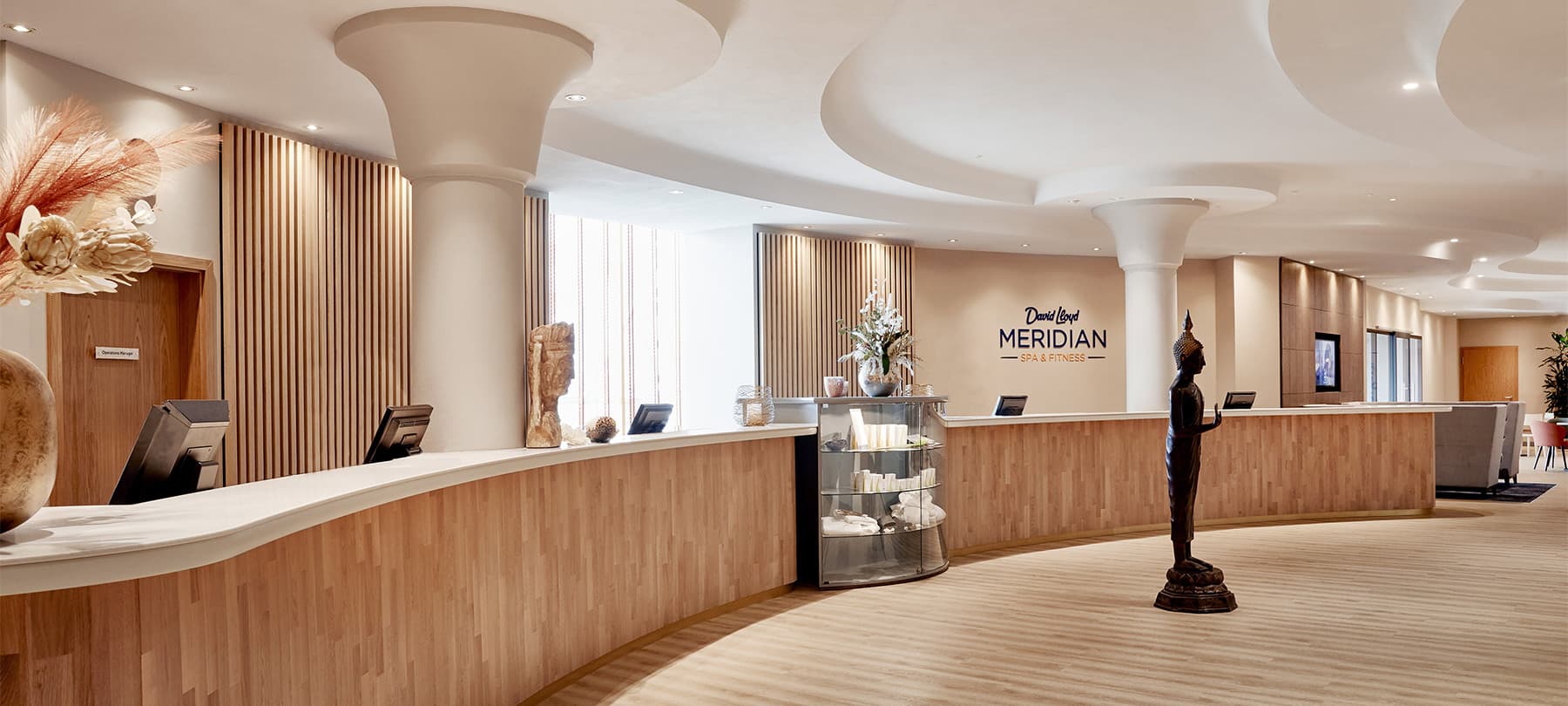 When David Lloyd Leisure, the leading European health and wellness group, acquired the Hamburg-based Meridian Group in 2020, it required a new interior design concept tailored to the brand. David Lloyd Meridian Spa & Fitness is a flexible combination of fitness and wellness.
In the course of the partial restructuring, parts of the Hamburg locations in Eppendorf, Wandsbek, Alstertal and Barmbek, as well as in Frankfurt and Spandau, have been modernised. In addition to the reception area, modernisation includes lounges, training and changing areas and the course rooms. The interior design concept creates a link between the facility and the sports activities.
The local touch is combined with simple, natural shades, creating a cosy feeling of coming home. Warm earth tones, wood and copper coloured surfaces, tinted walls and lighting features add to the pleasant atmosphere. High-quality, resilient materials and appliances unite functionality and design.
As a special feature, the clubs offer retreat zones and flexible work areas in addition to the fitness and wellness facilities. The different areas are not separated but intertwined, creating a successful blend of personal and professional life. Following the modernisation, the premises shine in new splendour. The result is a welcoming, comfortable and inspiring environment focused on life, health and joy
Category
refresh fitness area
Location
Hamburg (Eppendorf, Wandsbek, Alstertal, Barmbek), Frankfurt, Spandau
Services
design and planning