Beckhoff, Betriebsgastronomie 1 — Verl, DE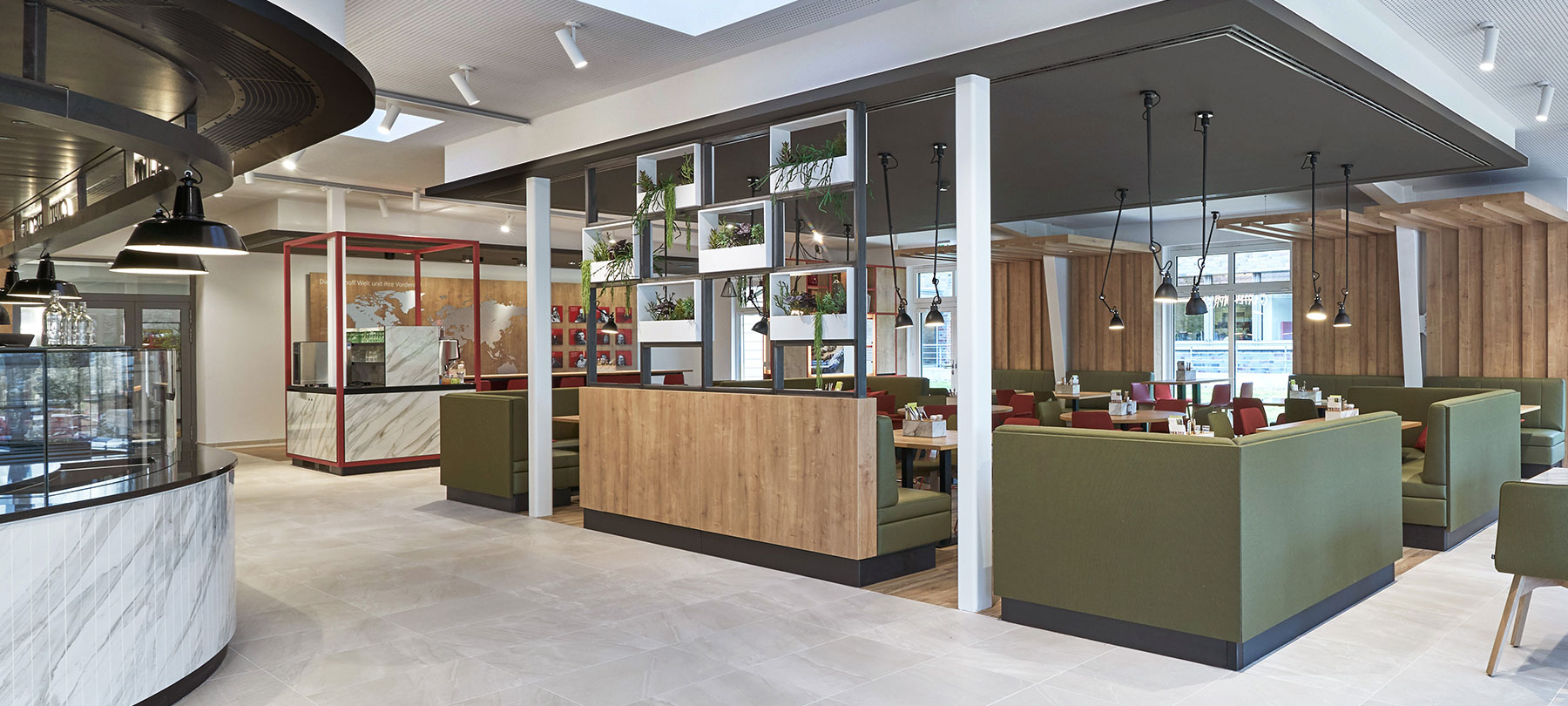 At five sites in total, in-house locations were designed that in­vite em­ployees to a casual get-together over lunch. "Open", "communicative" and "bright" are the key words behind the design concept of the new Beckhoff canteens. These are places where employees can enjoy a change of pace, contributing to a harmonious company culture.
The upholstered furniture and chairs match the corporate red of the Beckhoff logo, combined with a soft olive green. Different ceiling con­structions and floors define the room and create cosy seating islands. High-contrast materials clearly separate passage and dining zones, examples being smooth marbled surfaces in cool white in the serving area and wood elements in the seating section.
Planted partition wall elements provide a fresh natural ambience. All locations have been renovated to install floor-to-ceiling window fronts, ensuring a generous supply of daylight. In addition, an unusual and modern lighting design was created, which varies individually to suit each particular location.
Area
~ 1160 m² (4 restaurants)
Services
design and realisation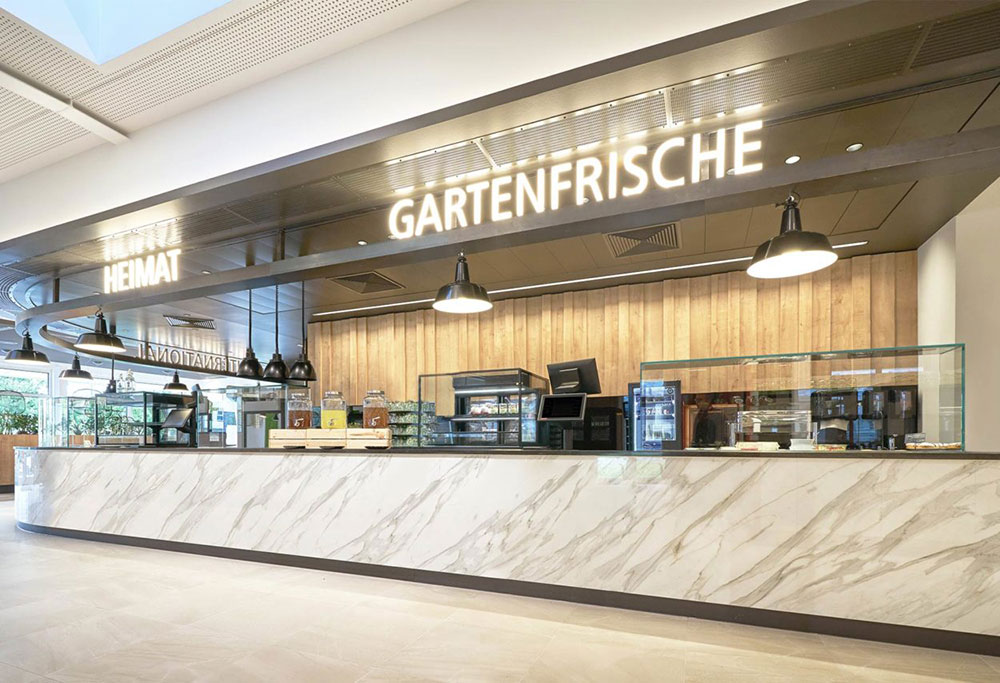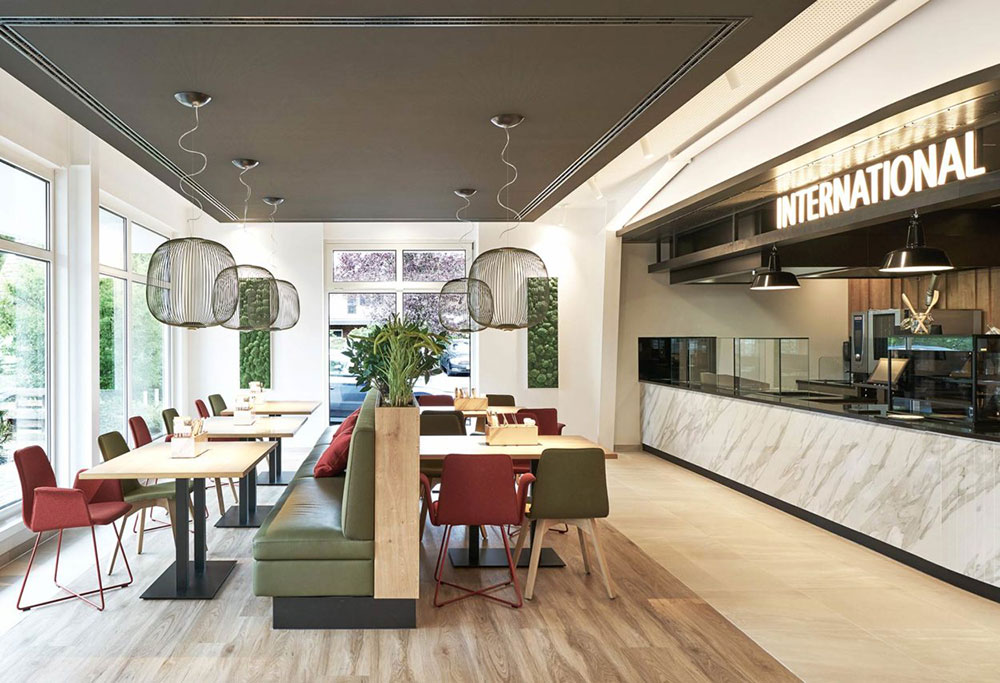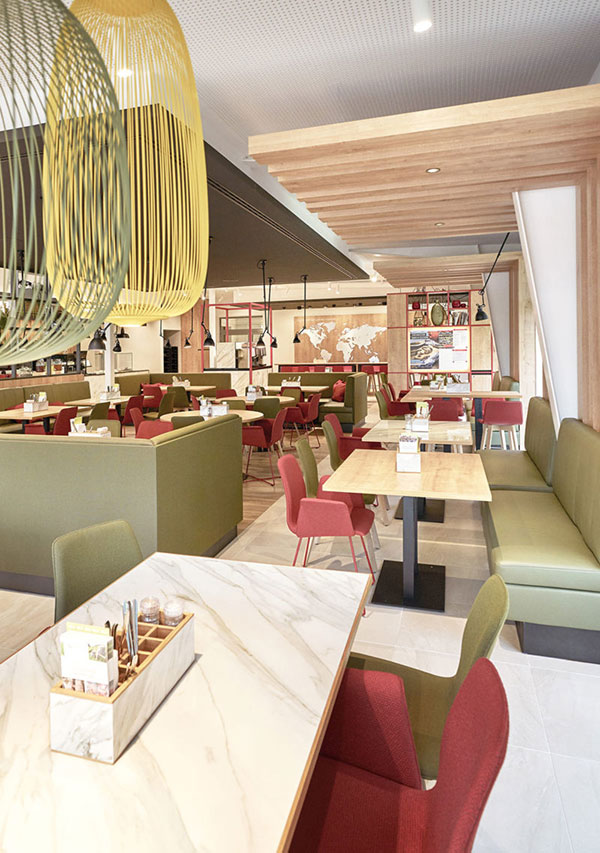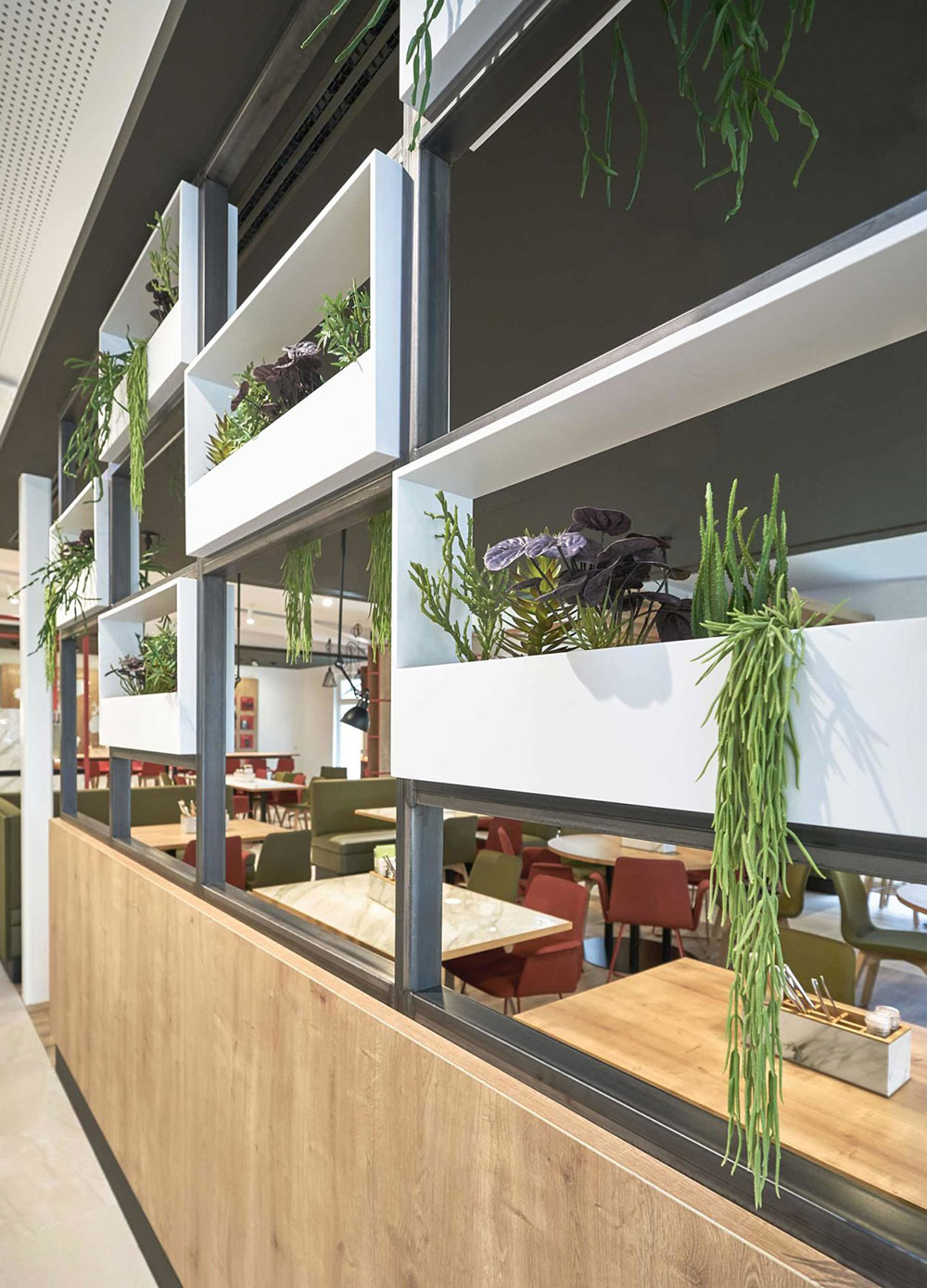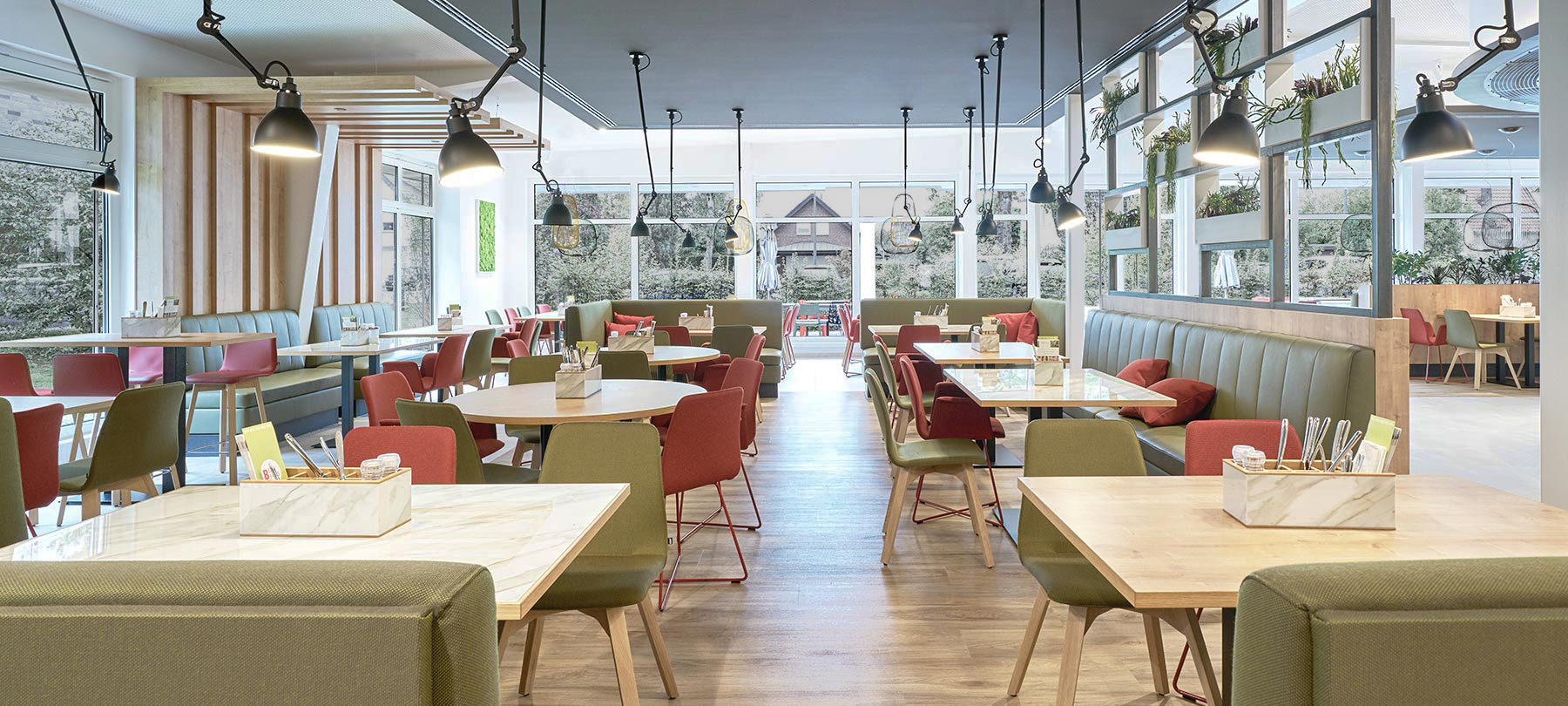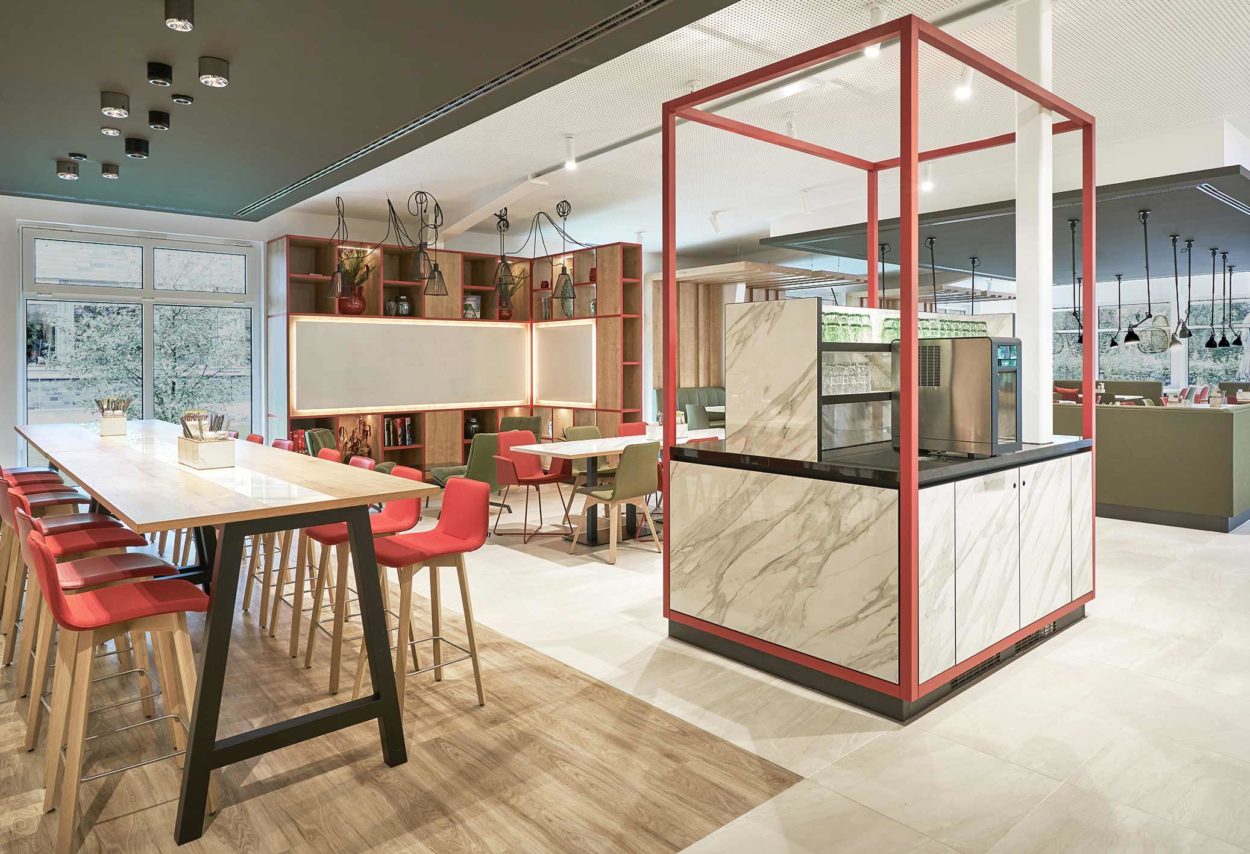 Beckhoff, Betriebsgastronomie 2 — Verl, DE