12.18. Investment Management Exhibition Stand — Munich, DE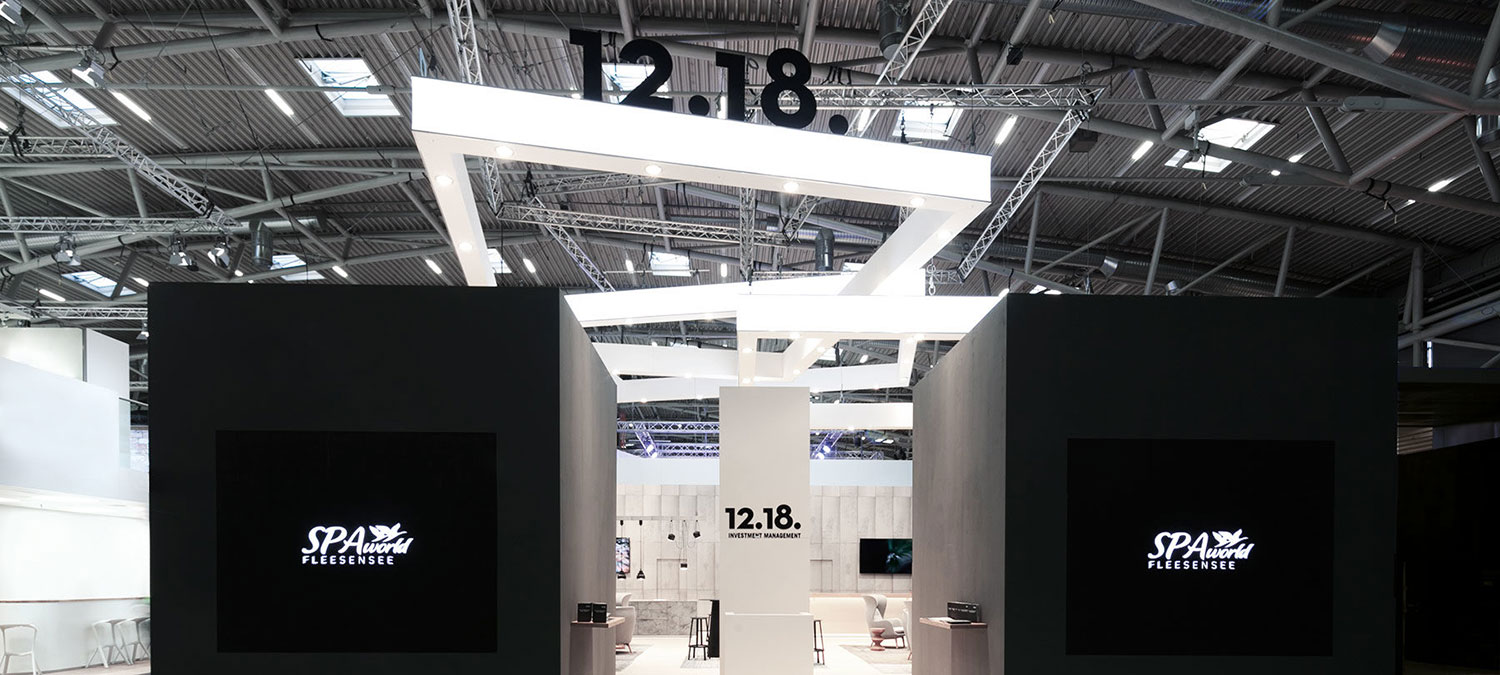 "Different. On principle." – the central idea of the design concept for the exhibition stand of the company 12.18 Investment Management. Distinctive light installations float above the exhibition space and directs attention to the anthracite colored cubes, which create a partially closed front. Eye-catching screens — flush assembled into the cubes — give insight into the company portfolio.
The individual areas of the open room concept are connected with precision and expertise. Numerous seating possibilities, from inviting sofa armchairs to stylish bar arrangements, facilitate inspiring conversations in lounge atmosphere. Minimalistic design with aesthetically sophisticated details predomi­nates the design concept. In addition, special attention was given to the selection of simple, yet classy materials.
Location
Expo Real, Munich
Services
design and planning