Turnhalle, die Fitnesslounge — Dortmund, DE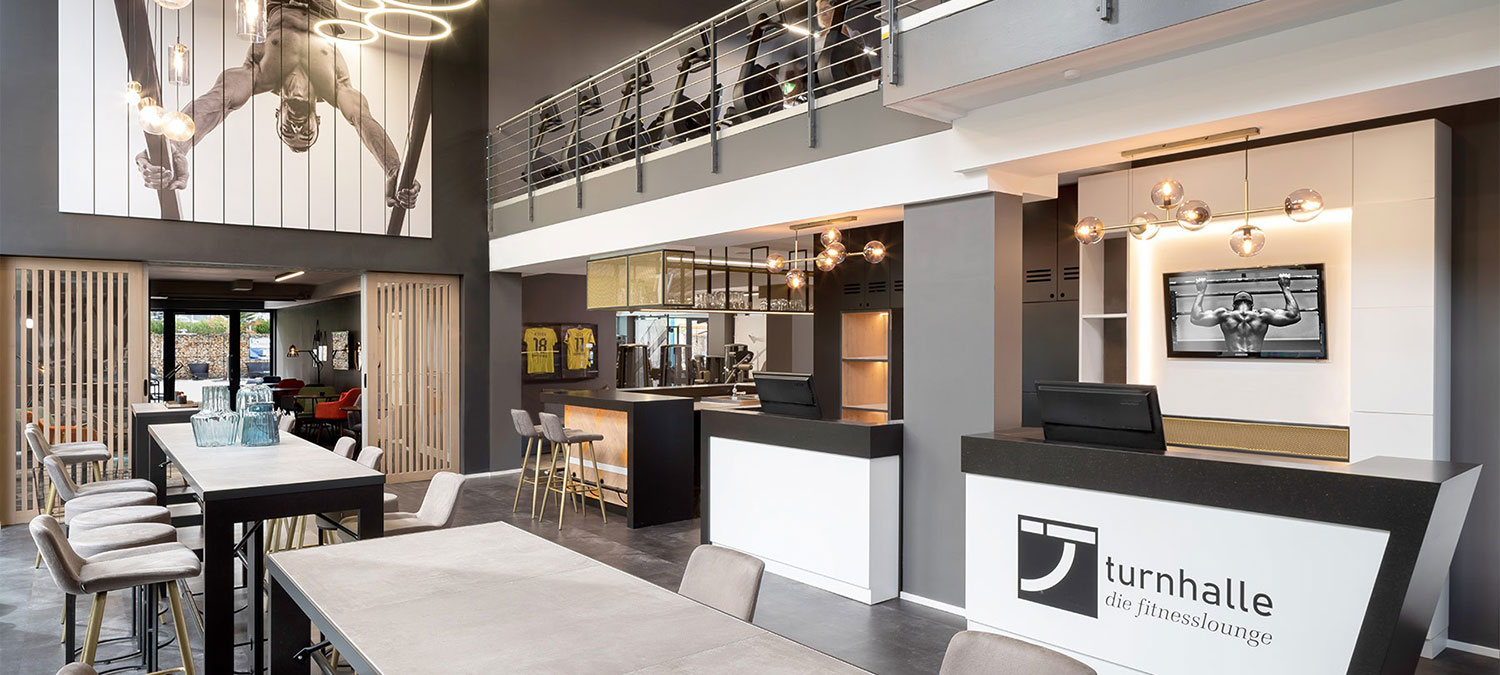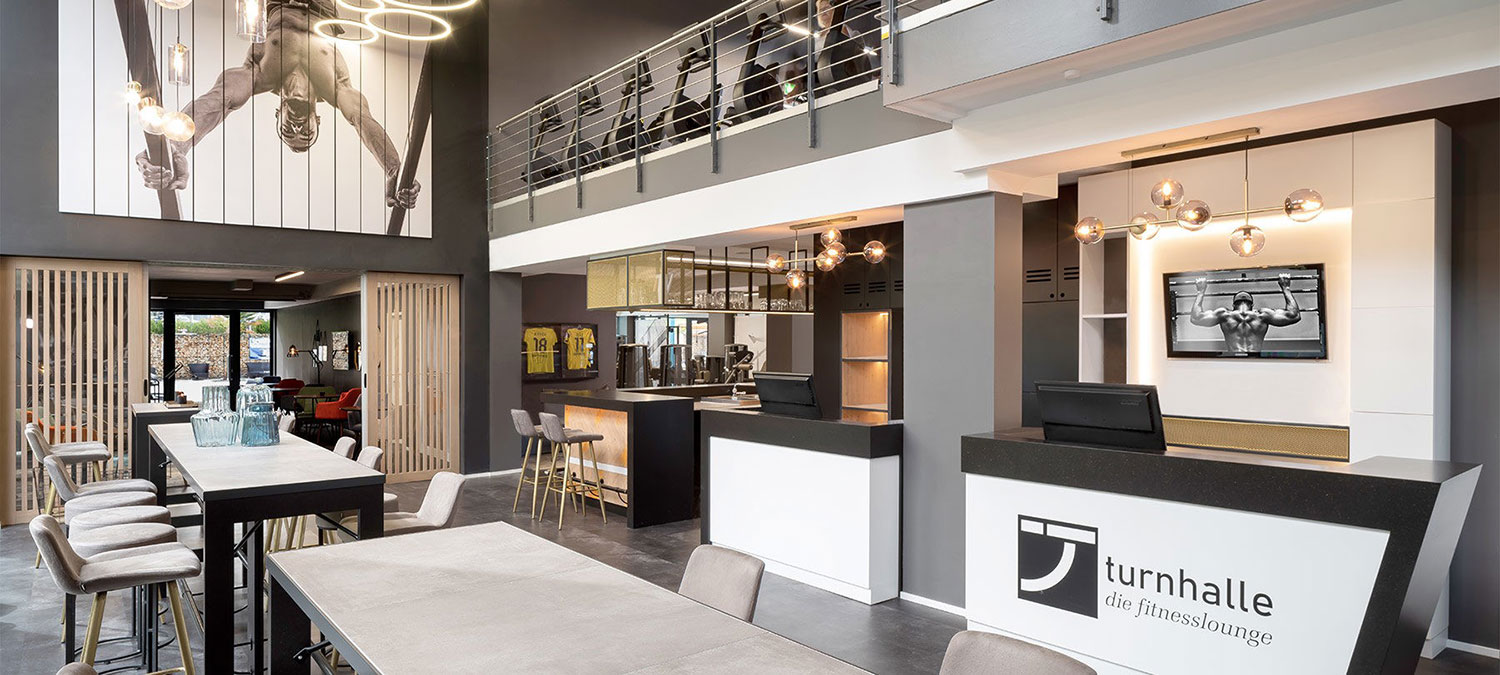 Extensive renovation measures in the «Turnhalle» in Dortmund resulted in a new dynamic interior design that meets the special requirements of a sports studio in terms of both optimum functioning and visual appeal.
The large gym with gallery now offers strength and endurance training in a professional sports environment that accommodates a classic training area, a separate cycling room, a large power plate space, a yoga section and a relaxation area with sauna and lounge. For each of these areas, the design concept has set different highlights and individual priorities. The large power plate area was given a high-quality floor to guarantee optimum grip and perfect cushioning for various sports and equipment. The high-contrast grey-white design concept focuses on the essentials and supports mental concentration during training. Multifaceted graphic wallpapers combined with vibrant colours and materials set modern highlights in the training rooms and seating areas.
The new spa and wellness area features predominantly natural materials such as dark wood. Indirect lighting creates a calm atmosphere for guests to relax and unwind.
Location
Dortmund, Germany
Services
design and planning