Schloss Roxburghe, Public Areas — Kelso, GB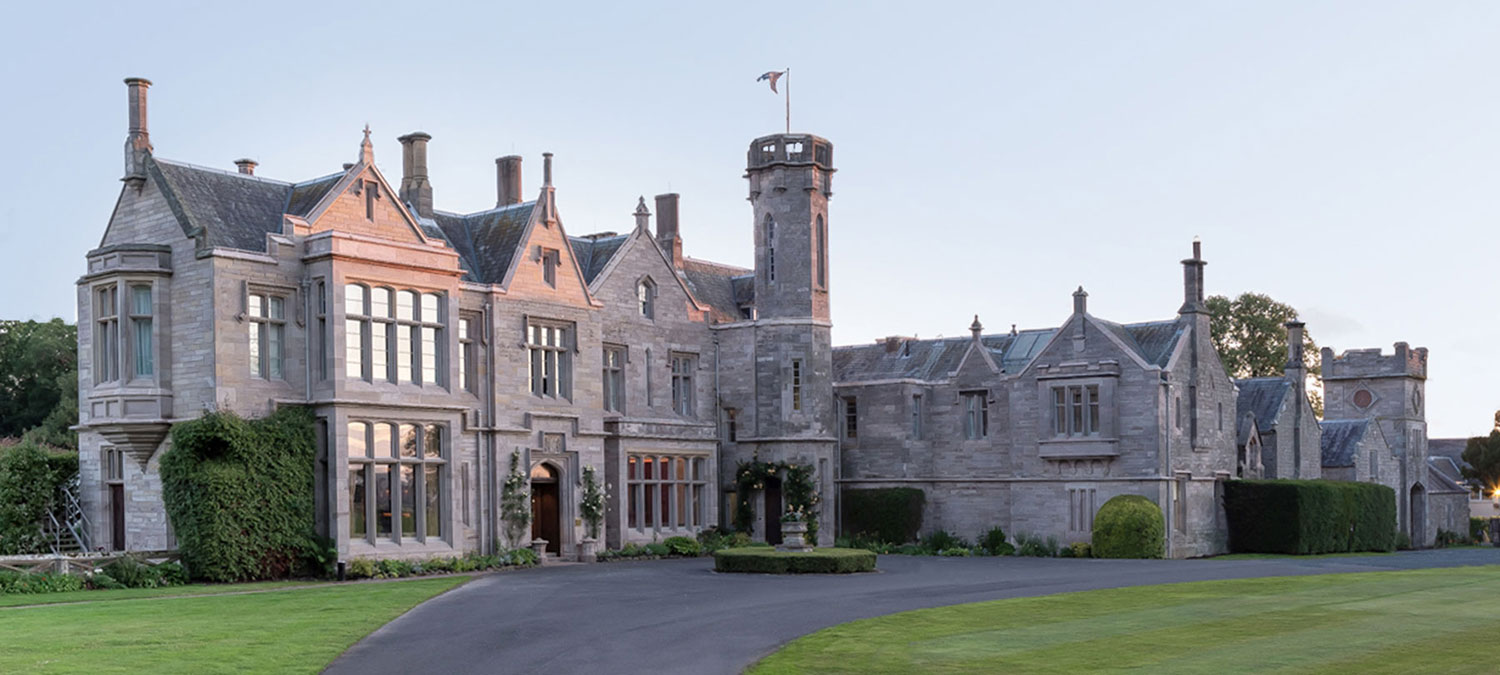 In Roxburgshire – at the border to England – "The SCHLOSS Roxburghe Hotel & Golf Course" is remodeled and extended. The unique traditional character of the Scottish culture and landscape gives distinction to the design idea for the draft of the dignified manor house and the future luxury hotel. Historic charm and the force of attraction of these impressive premises are in the focus of this concept.
The old building stock is preserved, set on scene and accentuated by a modern, luxurious interior as well as a sophisticated illumination concept. The cultural impact of the landscape is reflected by authentic wooden fittings, atmospheric fire places and numerous bays, which are accentuated by interior details. A tasteful individual lighting emphasizes the impressive ceiling stucco, which is retrieved in every room of the main house. Noble upholstery fabrics, high-quality surfaces and a color concept – tailored to the tartan of the former owner, the Duke of Roxburghe – give the rooms a certain Genius Loci.
Category
public areas, restaurant, suites, rooms, spa
Services
design and realisation