22—abr—2020
Olaf Kitzig im Interview mit designetal
Tell us a little about your background…
Vor kurzem nahm das design et al Award Komitee SCHLOSS Roxburghe in die Shortlist des International Hotel and Property Awards 2020 auf. Jetzt will der Auslober mehr über den Interior Designer des Schlosses und Gründer der Kitzig Design Studios wissen. design et al stellt Olaf Kitzig Fragen rund um die Themen Design, Inspiration und persönliche Präferenzen.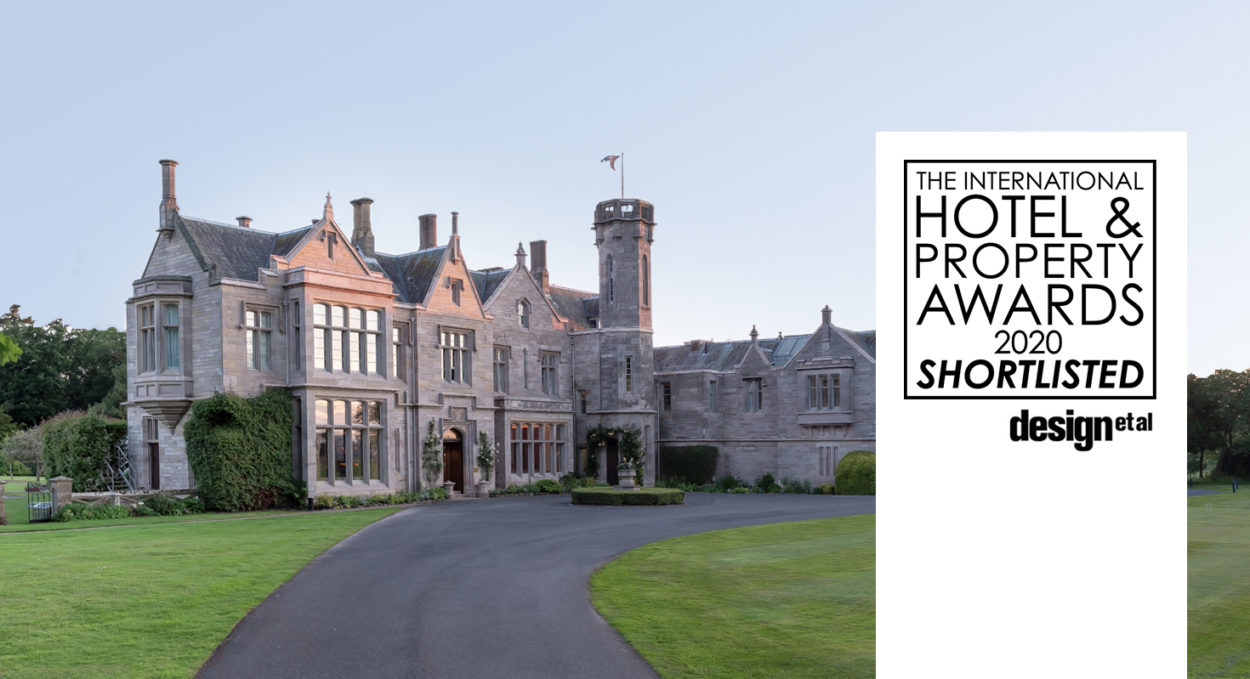 design et al: Tell us a little about your background in design (education, experience, etc).
Olaf Kitzig: I started with an apprenticeship as a decorator and window dresser, which means my education is based technical knowledge and hands-on experience. After this I chose the option to live and follow my passion – interior design. I went to design schools in Cologne and London, followed by 2-year work experience with Italian design companies. I started my own design business at the age of 28. From this moment on I lived my dream of being an interior designer. The first couple of years I took on every job I was offered: private houses, fashion stores and shoe shops as well as trade fair stands. Nowadays, my colleagues and I are in the fortunate situation that we can work from our four offices in Germany: Lippstadt, Bochum, Düsseldorf and Munich.
design et al: How would you describe your personal design style?
Olaf Kitzig: That is a difficult question – interior design has so many faces and so many styles. It always depends on the client's brief and wishes, which always lead us to individual and exciting designs. Our style is inspired by music, fashion, art and of course the political situation around the world. But to cut a long story short, I would say our style is influenced by the things which surround us and make people happy.
design et al: Where does your design inspiration come from?
Olaf Kitzig: The connection between the world of fashion, art and music inspires us a lot in our design concepts. And of course the financial and political situation is important, too, as well as the technical possibilities we have nowadays. Technical achievements bring up new gadgets and influence the environment we live in and therefore enter the design world as well. This has a big impact on our projects as well.
design et al: In what direction do you feel that design is moving towards in a general sense?
Olaf Kitzig: I think everything is possible. Good interior design and architecture have nothing to do with a direction or general trend, and the design world is multi-faceted nowadays. People are so open minded and informed that every proper interior design can have its own impact and 'authority'.
design et al: Name five key themes to consider when approaching design in 2020 and beyond.

Olaf Kitzig: Sustainability, sustainability, sustainability…
design et al: If you could offer one piece of advice when it comes to design schemes, what would it be?

Olaf Kitzig: Be true to yourself.
Design for the user.
Hier gehts zum gesamten Interview.
Über Design et al
design et al is a leading UK-based interior design magazine. At design et al, we believe that a magazine should do more than simply catalogue products. It should stimulate the senses and offer ideas, with a clear aim and objective in mind. Most importantly, we have a passion to inspire and the knowledge to predict. design et al hosts three award ceremonies throughout the year: The International Design & Architecture Awards, The International Hotel & Property Awards, and The International Yacht & Aviation Awards. The awards aim to recognise talent, create opportunities and commend the very best in design on a global scale.