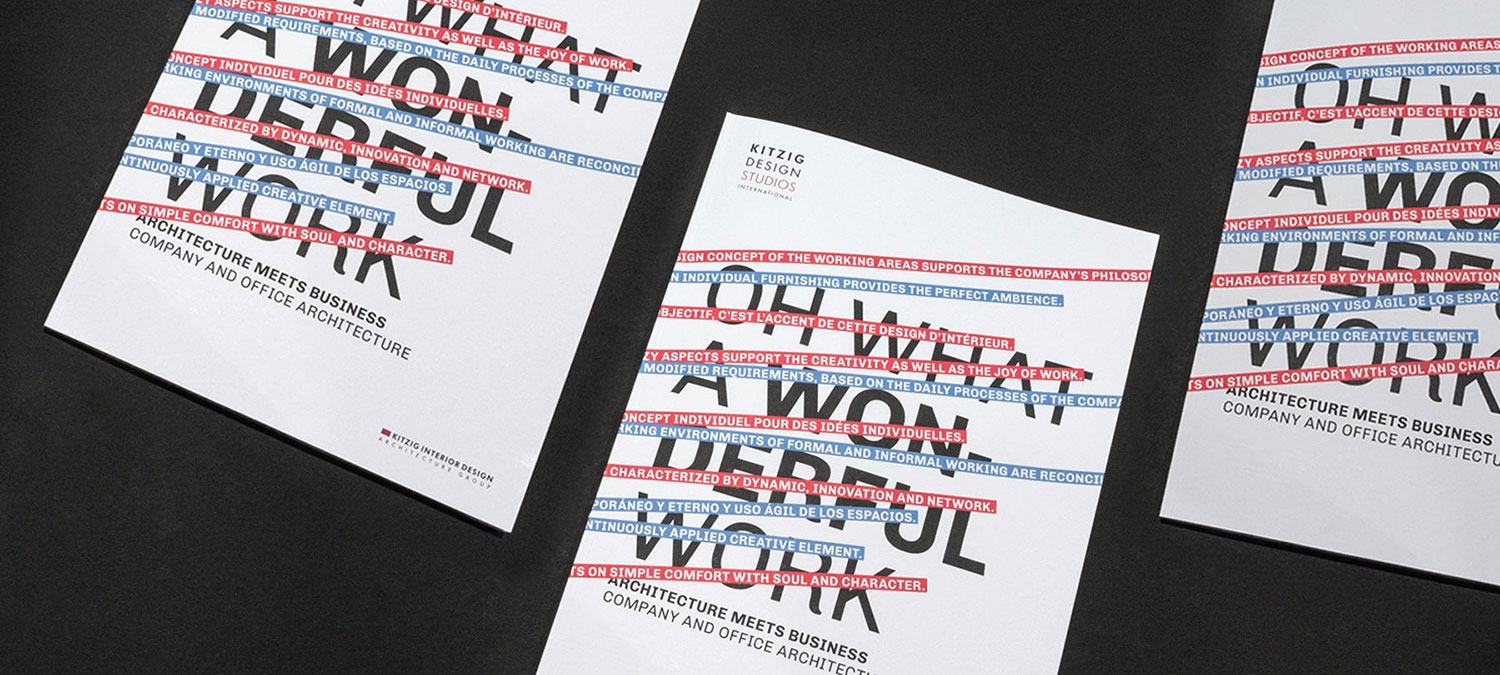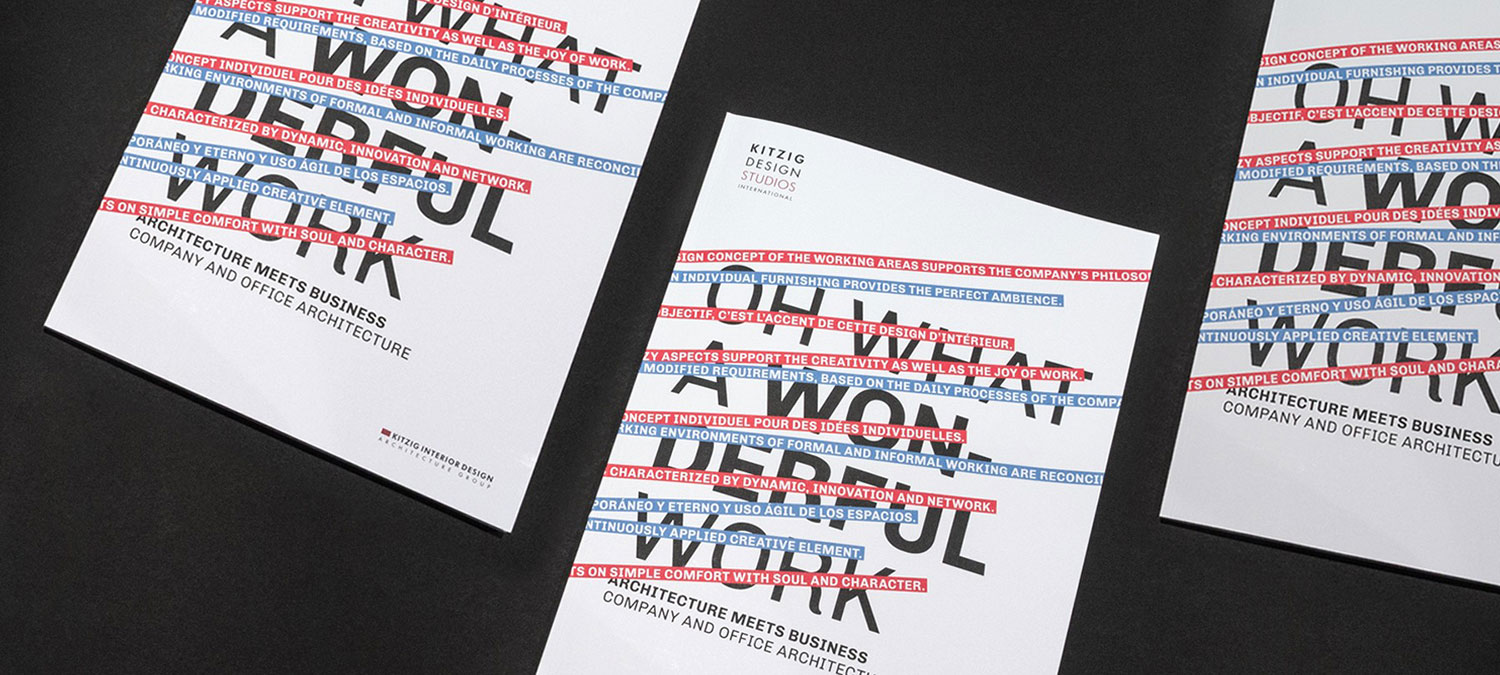 Kitzig Design Studios
Oh what a wonderful work
Working environments and their requirements are changing. In response to these demands, Kitzig Interior Design presents innovative room concepts for offices and conferences, supported by clear design and color schemes in the book "OH WHAT A WONDERFUL WORK". As an additional highlight, supplementary graphic illustrations visualize smart office hacks that offer solutions for non-architectural challenges in everyday office life.
Find the complete book as a PDF here: News / Books & Magazines
Location
Lippstadt, Germany
Client
Kitzig Design Studios