Internet Services AG — Essen, DE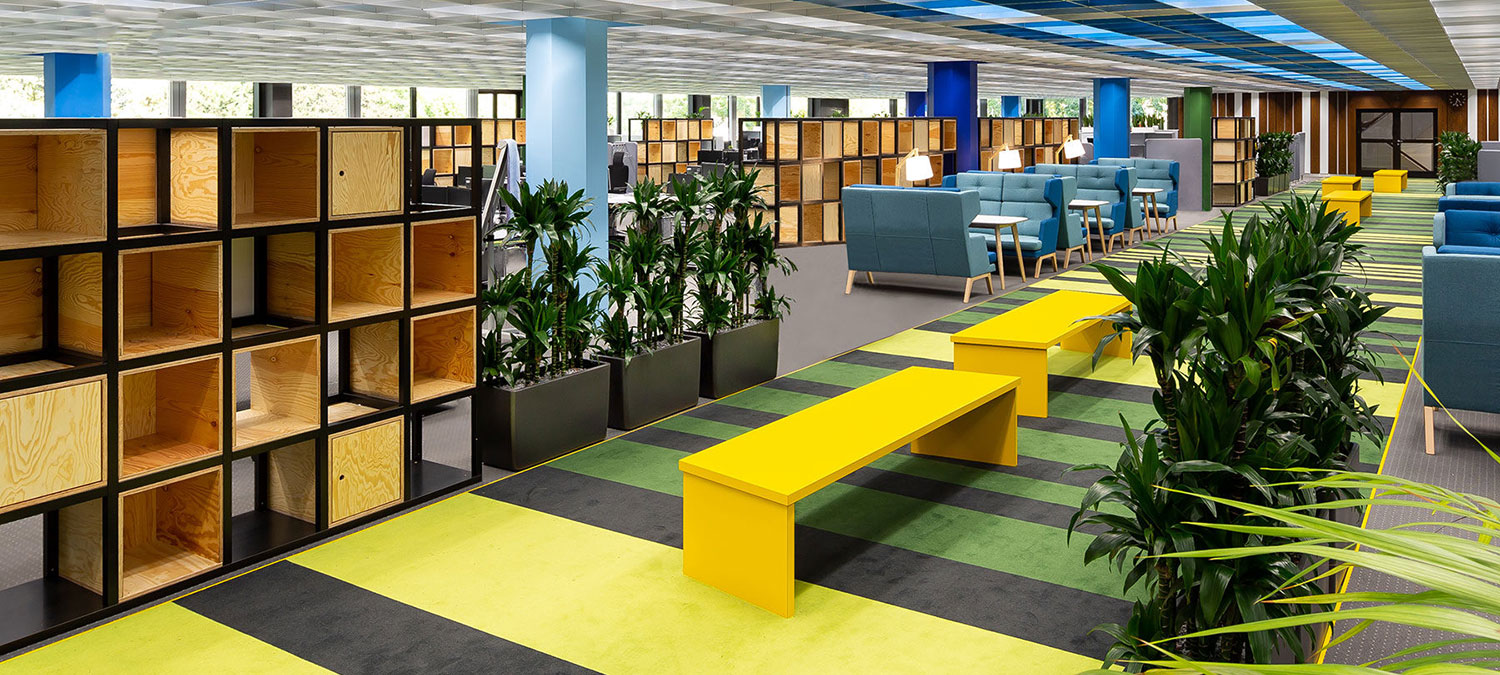 A lively room atmosphere is created by shades of rich blue, yellow and green. The colour concept is mirrored in the pillars, the ceiling lighting and the carpet. The resulting harmonious overall impression simultaneously provides an optical contrast between the individual work stations and the dynamic group working zones.
The office furniture in the individual work stations is defined by a grey colour scheme which supports a quiet atmosphere for focused work. In addition, individually designed wooden partition racks in a black frame structure provide privacy and add a touch of start-up feeling. A special highlight is the "catwalk", a broad carpet striped in green, yellow and black that covers the middle of the office floor. Comfortable sofas, floor lamps and wooden tables create a pleasant co-working atmosphere. High backrests and side padding are conducive to concentration, helping staff to focus on group projects and smaller work projects. In addition, the self-contained conference room is available for larger meetings.
Another eye-catcher in the new office space is the large communal area with cooking facilities. The bright yellow bar section and the white bistro furniture create an airy lounge zone which is perfect for cool after-work parties. Despite the strong and expressive colour concept, care was taken to at least partially preserve the flair of the 70s building. The original mahogany wall panelling is therefore ideal for creating a gentle transition between the lounge zone and the office area.
Category
office space, co-working areas, shared kitchen
Services
design and realisation