greet Wien City Nord — Vienna, AU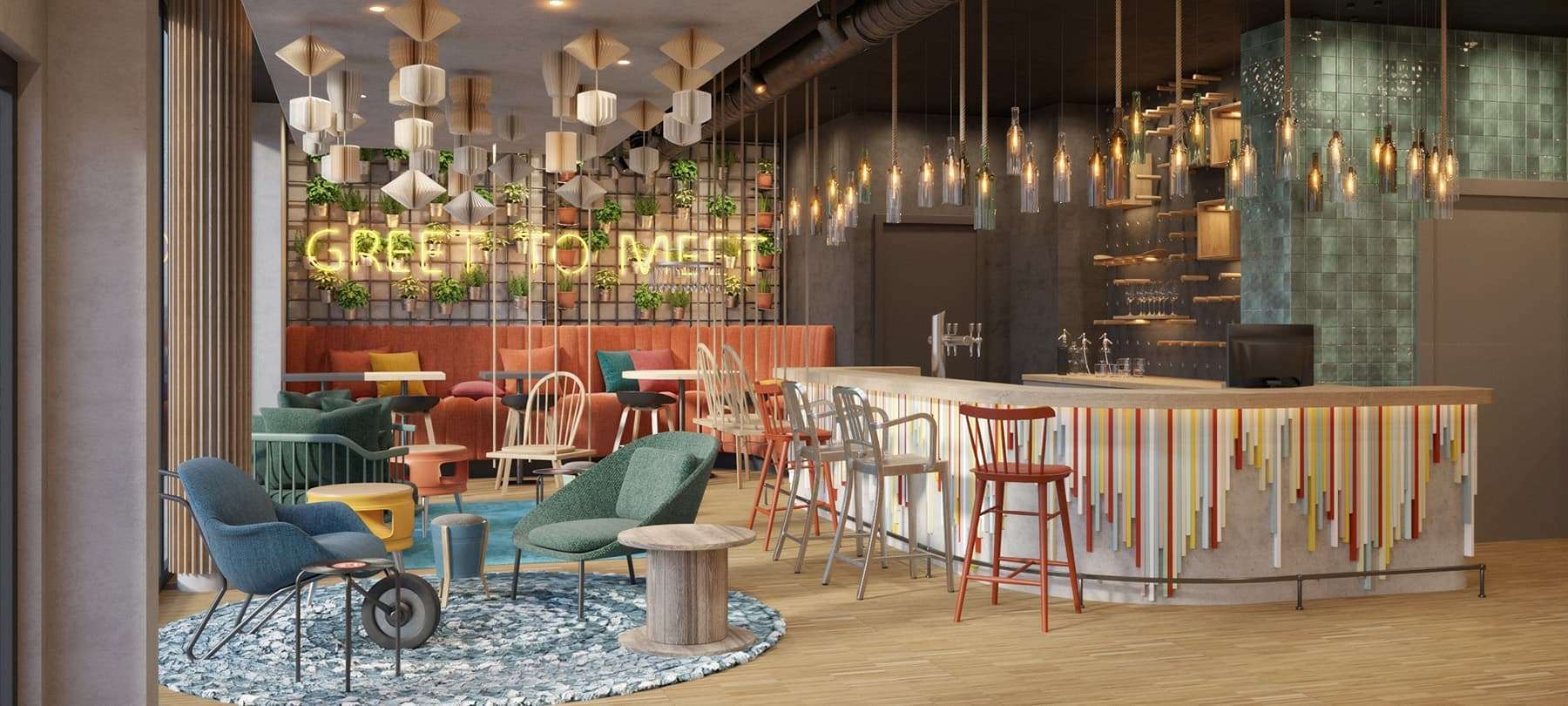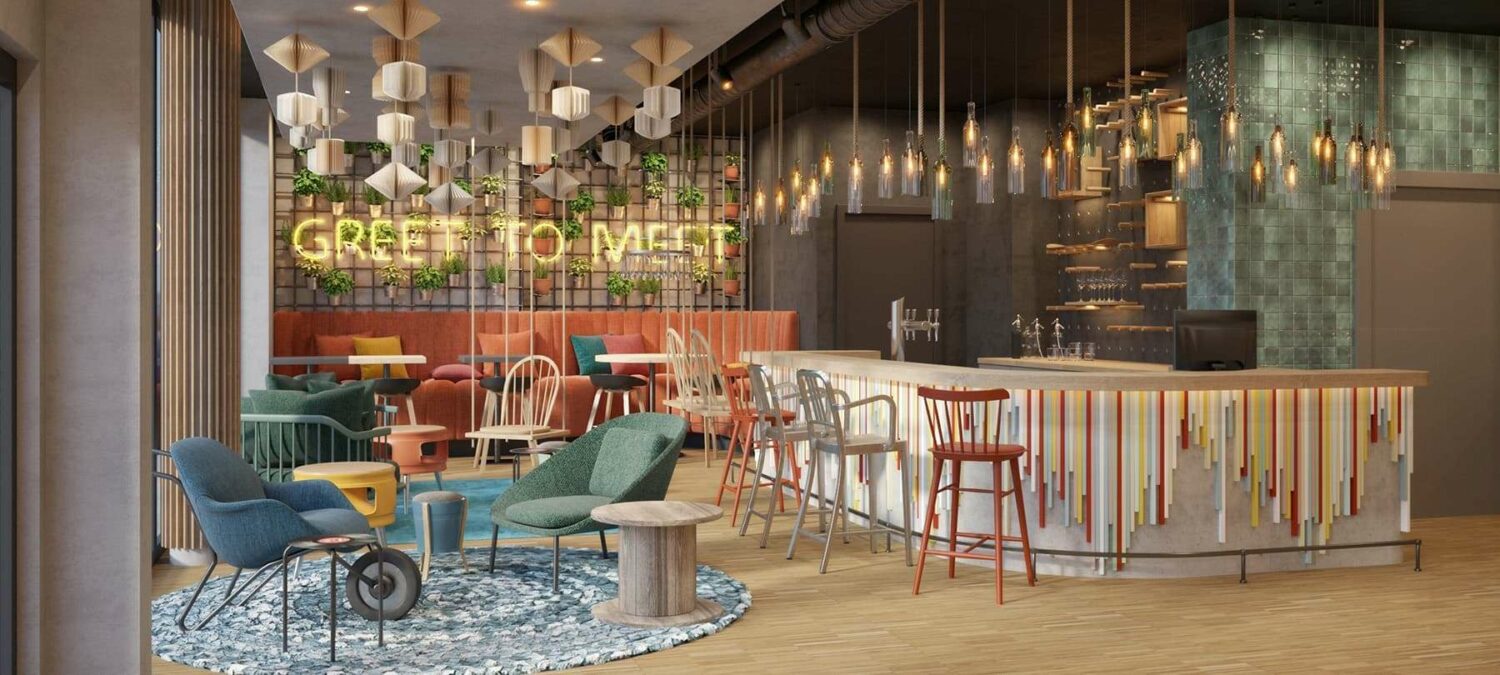 Accor's greet brand is now entering the Austrian market. Opening in 2023, the greet Wien City Nord hotel welcomes its guests in a «Viennese backyard» atmosphere. In addition to an open zone with restaurant, bar, work and lounge area, the hotel also includes 96 guest rooms.
Inspired by the Viennese garden plot culture in Florisdorf, both interior design and gastronomy pick up on the urban gardening concept. Upcycled furniture and recycled garden objects turn into eye-catchers. Wheelbarrows are converted into cosy lounge chairs and spades, rakes, garden shears and watering cans become decorative elements. Numerous plants, patterned carpets and richly coloured furniture contribute to the imaginative ambience. Following the garden theme, colours range from muted shades of green and blue to warm earthy tones. Wallpaper in a fresh interpretation of potato print technique in combination with natural, modern materials complement the cosy feel.
Primarily aimed at a young, future-oriented target group, the design is in tune with the global zeitgeist. Using sustainable materials and recycled furniture, the environmentally conscious and communicative concept reflects the hotel brand's guiding principle.
Category
public areas, rooms
Services
design and realisation