Fusion Jewellery and Watch Salon — Munich, DE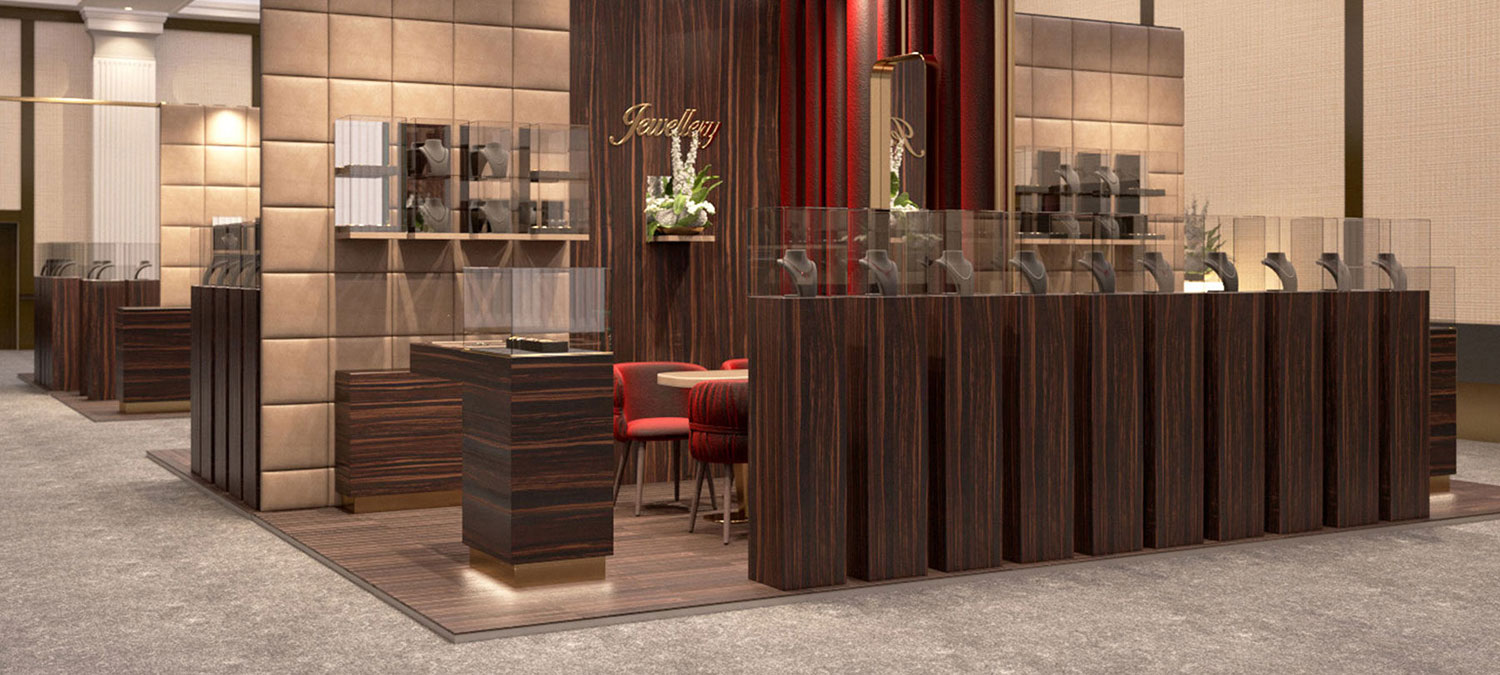 In the exquisite surroundings of a Munich luxury hotel, masterpieces of jewellery and watchmaking art are presented at the Fusion event. The design reminds of a trade fair and in keeping with this format, the luxurious and prestigious exhibition areas set the scene for the innovative concept of the event. The exhibits take centre stage and are tastefully accentuated by the exclusive surroundings of the hotel.
Manufacturers and vendors can choose between presentation areas of the same design but with variations in size and color schemes. In addition to the exhibition area, adjoining private rooms provide space for confidential conversations. Wall and table showcases catch the eye and invite communication. Sophisticated and calm, eye pleasing lighting effectively supports the presentation. Elegant and high-quality materials underline the harmonious, glamorous overall impression and contribute to the intimate atmosphere with sound-absorbing fabrics such as velvet. In addition, carefully selected pieces of furniture, such as the diamond-shaped stool, highlight the distinctive overall appearance.
Status
design concept 2018