Arvato Financial Solutions — Verl, DE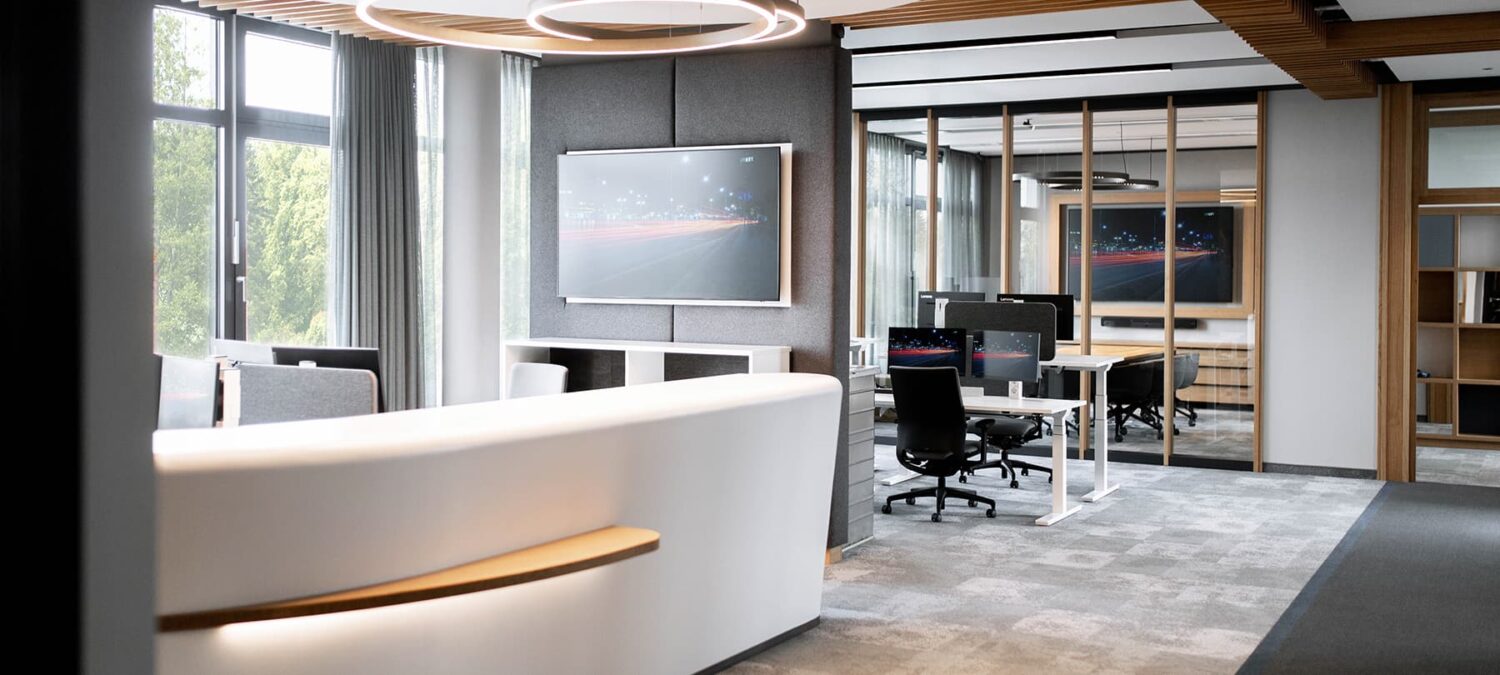 The trend-setting office design of a financial service provider presents flexible solutions for intelligent and innovative co-working. In the course of digitalisation and in accordance with the New Work principles, open carrels, glazed group and conference rooms, semi-glazed stand-alone round boxes and classic open-space workplaces have been conceived — entirely in the spirit of creative economy, with state-of-the-art technology and smart furnishings.
The curved lines of the carpeted areas create a dynamic effect and optically separate the individual workspaces. Wooden ceiling panelling additionally organises the room and reinforces the optical demarcation of various sections. The multifunctional room has been effectively zoned to provide both more intimate areas and comfortable multimedia confer­ence rooms for efficient and individualised work processes.
Services
design & planning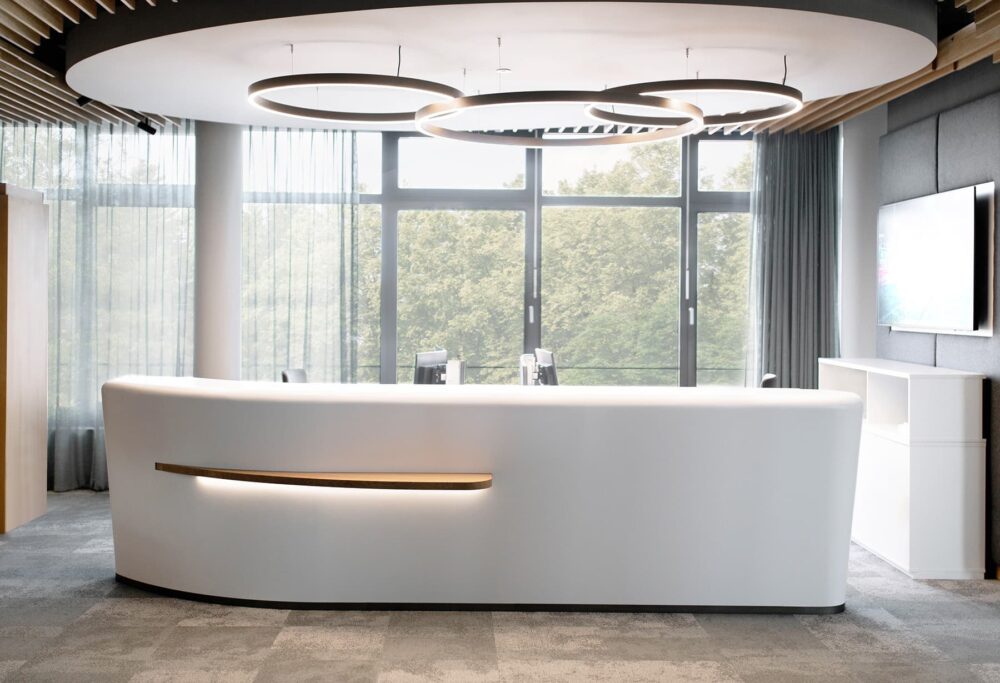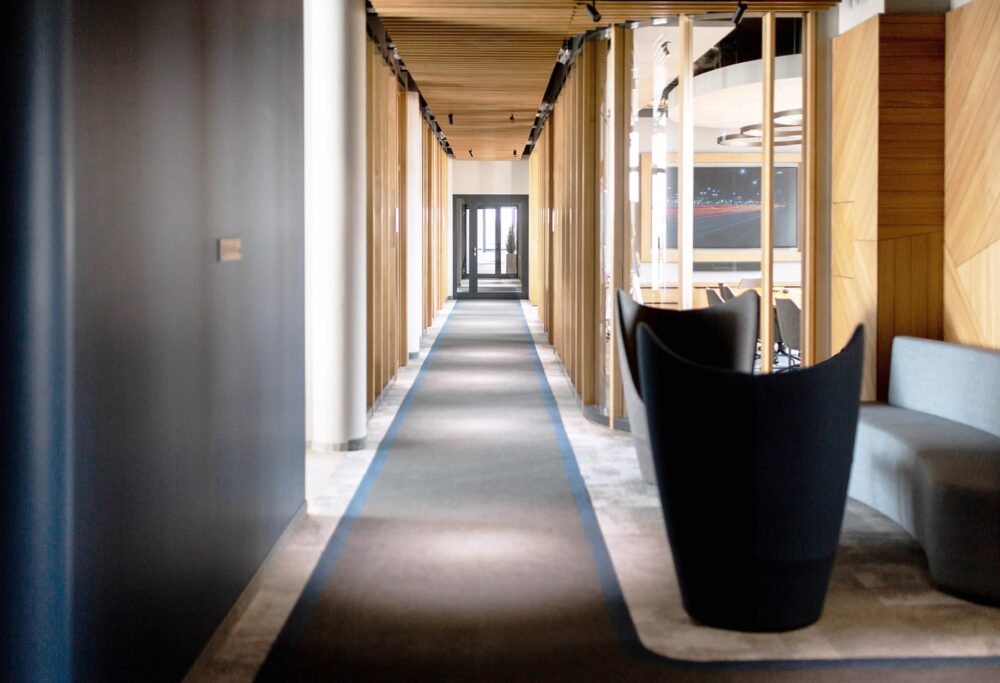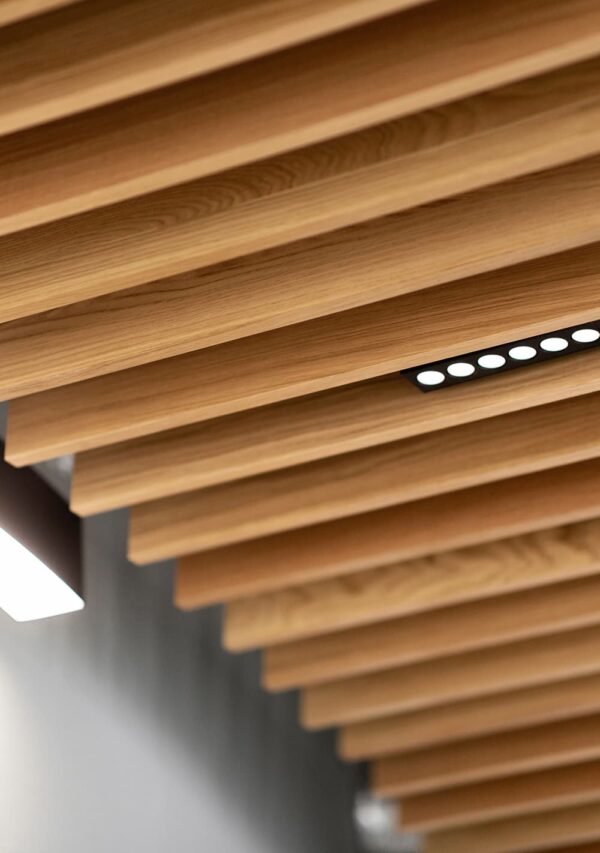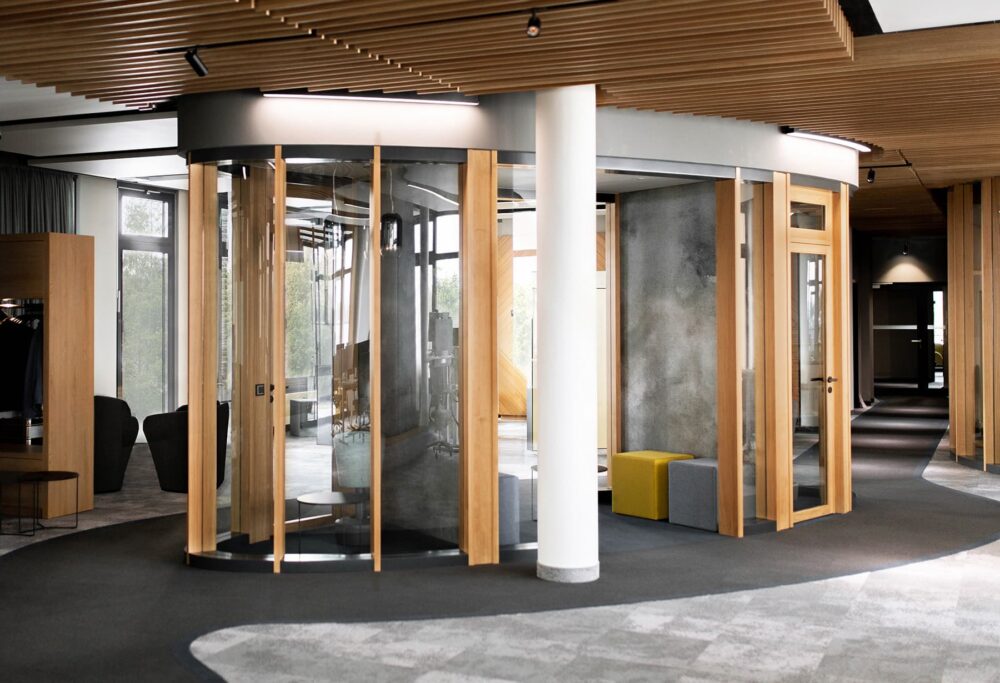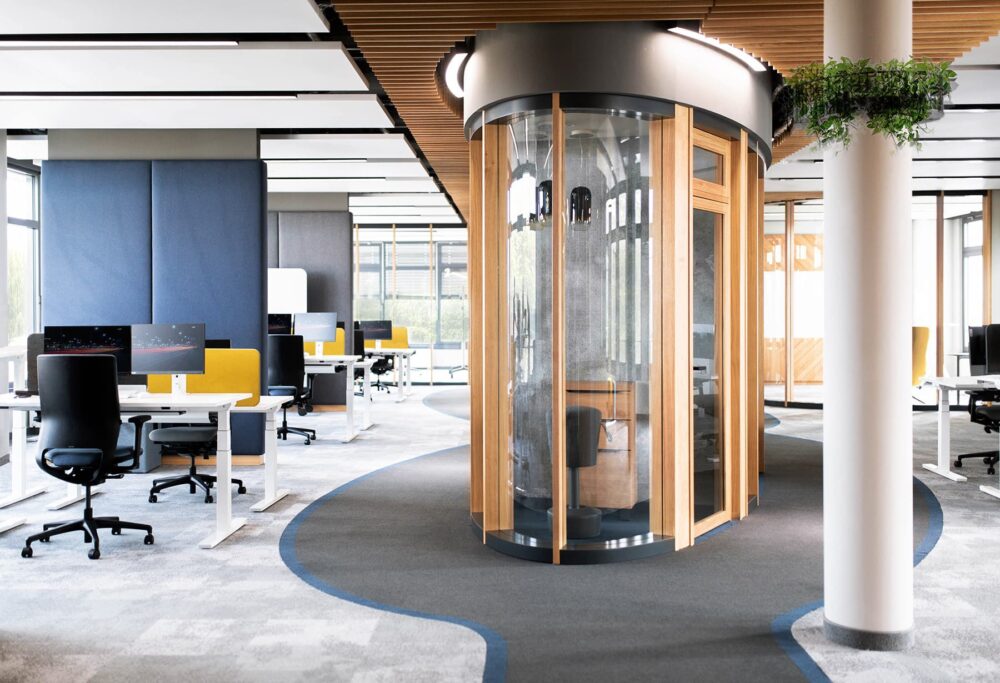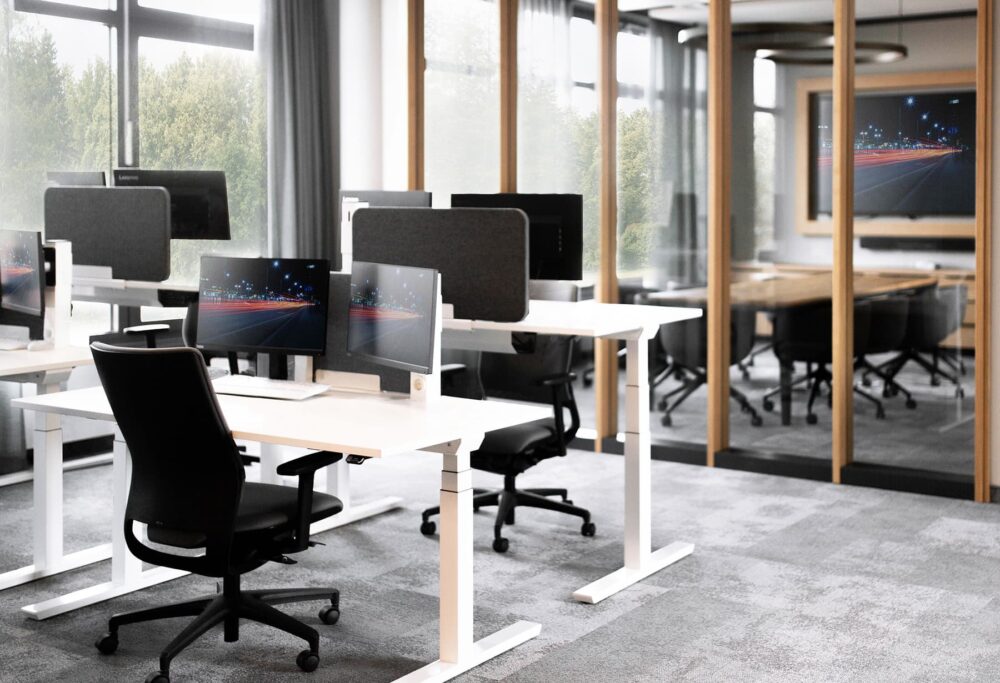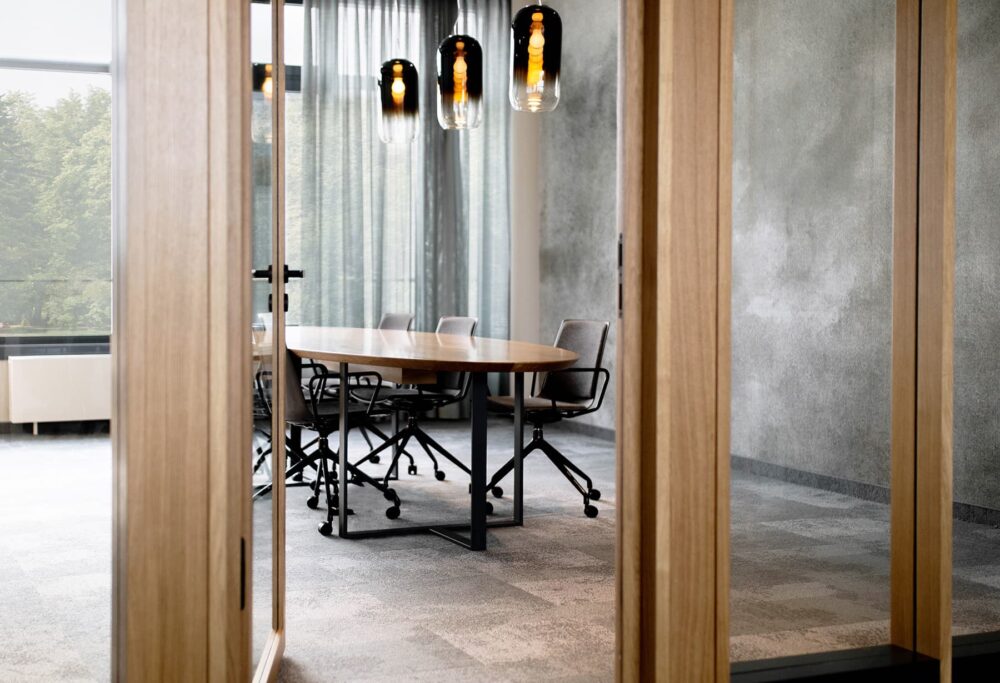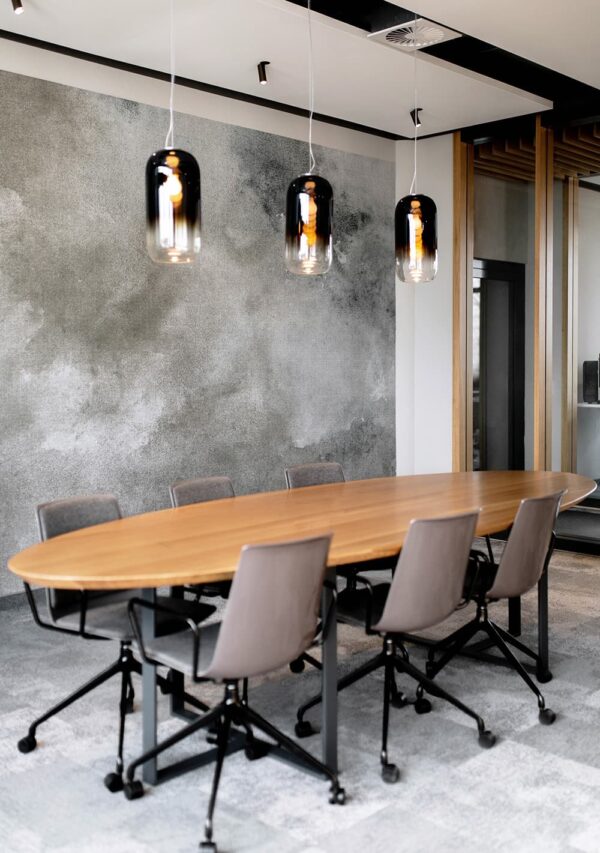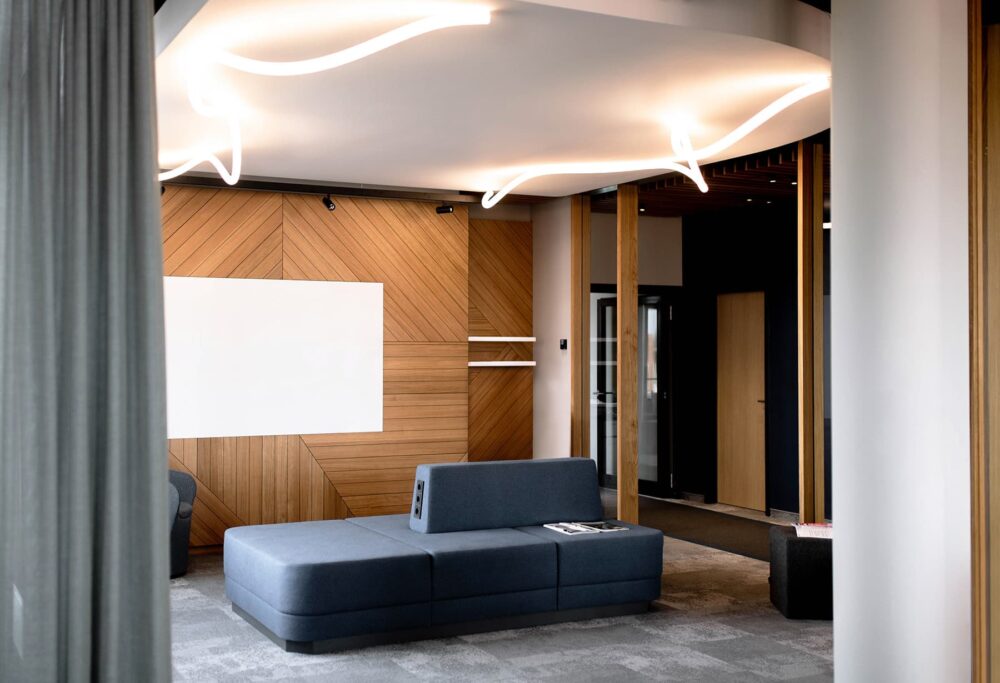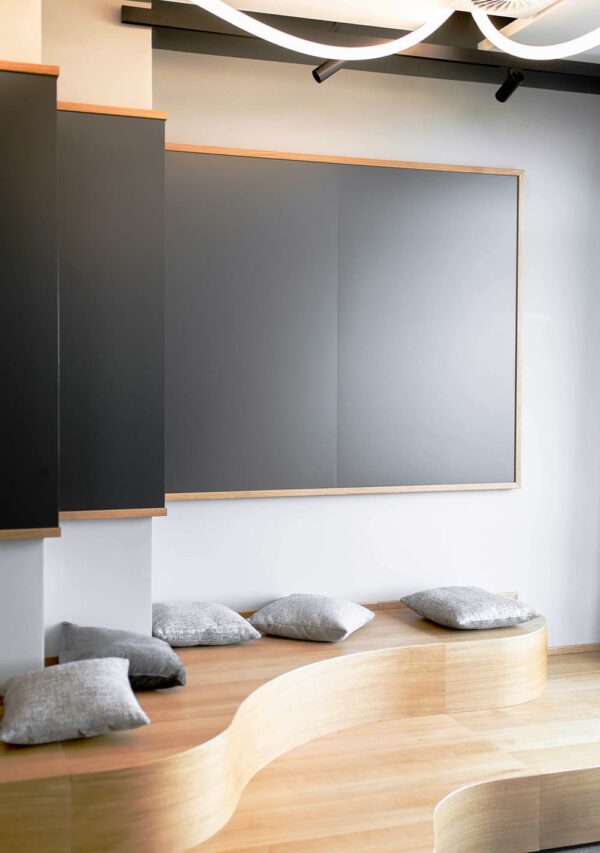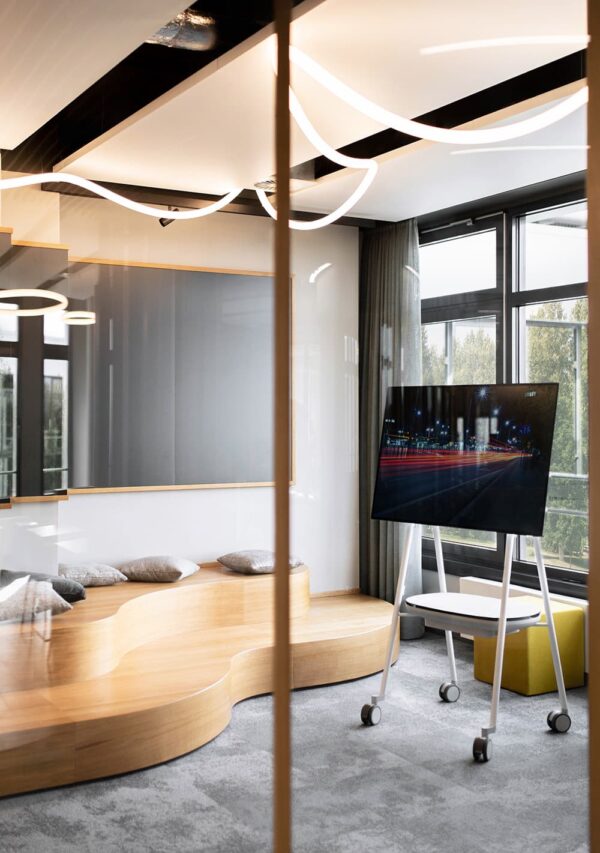 © Arvato Financial Solutions