5 Star Luxury Brand — Moscow, RU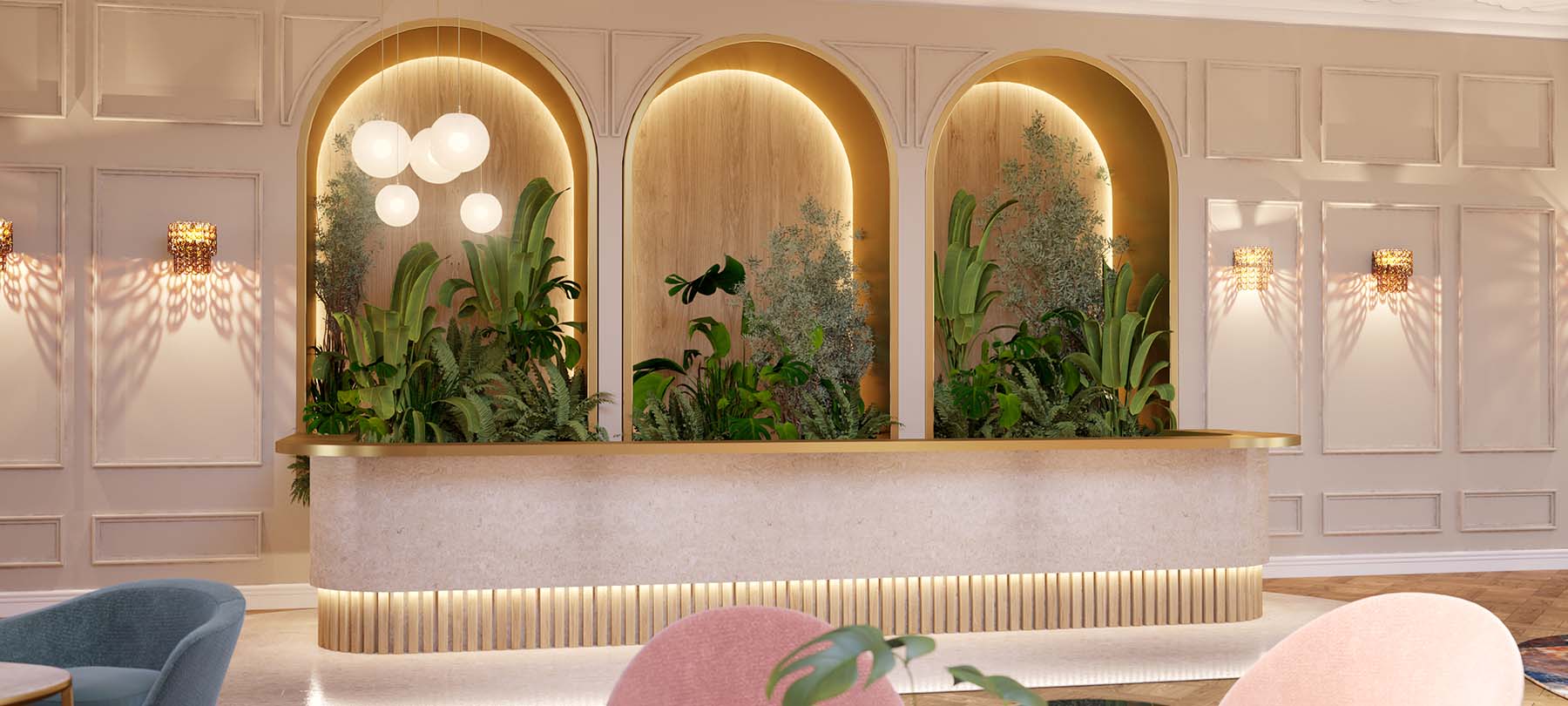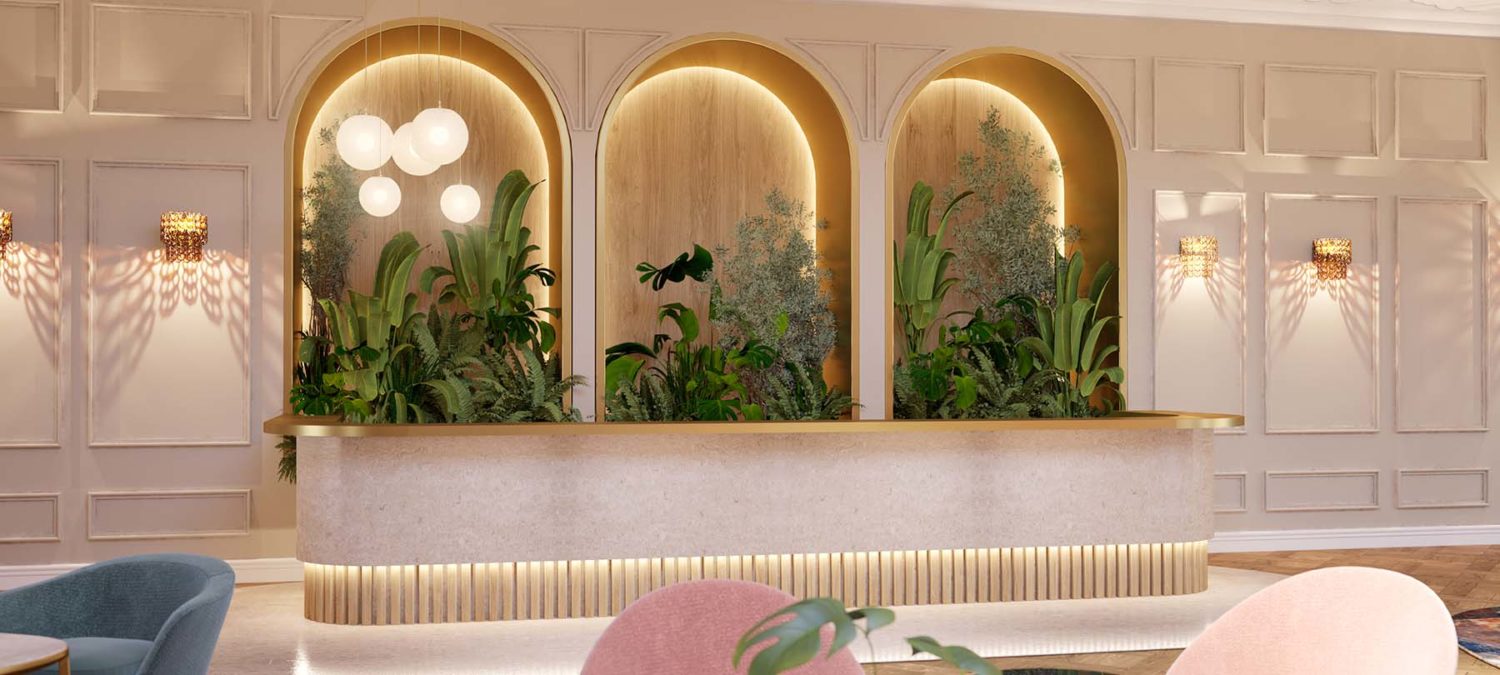 This five-star luxury hotel in Moscow is synonymous with exclusivity and luxury. The extravagant ambience wins guests over every time with its sophistication and inviting cosiness. High-quality furniture, opulent design and a mix of classic and modern elements integrate seamlessly into the historic building, with velvet-covered armchairs, marble surfaces and vast carpets underlining the hotel's nobility.
The ensemble is complemented by soft pastel colours in various shades. Natural plant arrangements serve to break up the geometric wall panelling, while gold accents create a coherent overall concept. Cool natural stone tables contrast with plush armchairs, and the scene is set in every room with an abundance of opulent chandeliers and atmospheric lighting.