Lindner me & all hotel — Leipzig, DE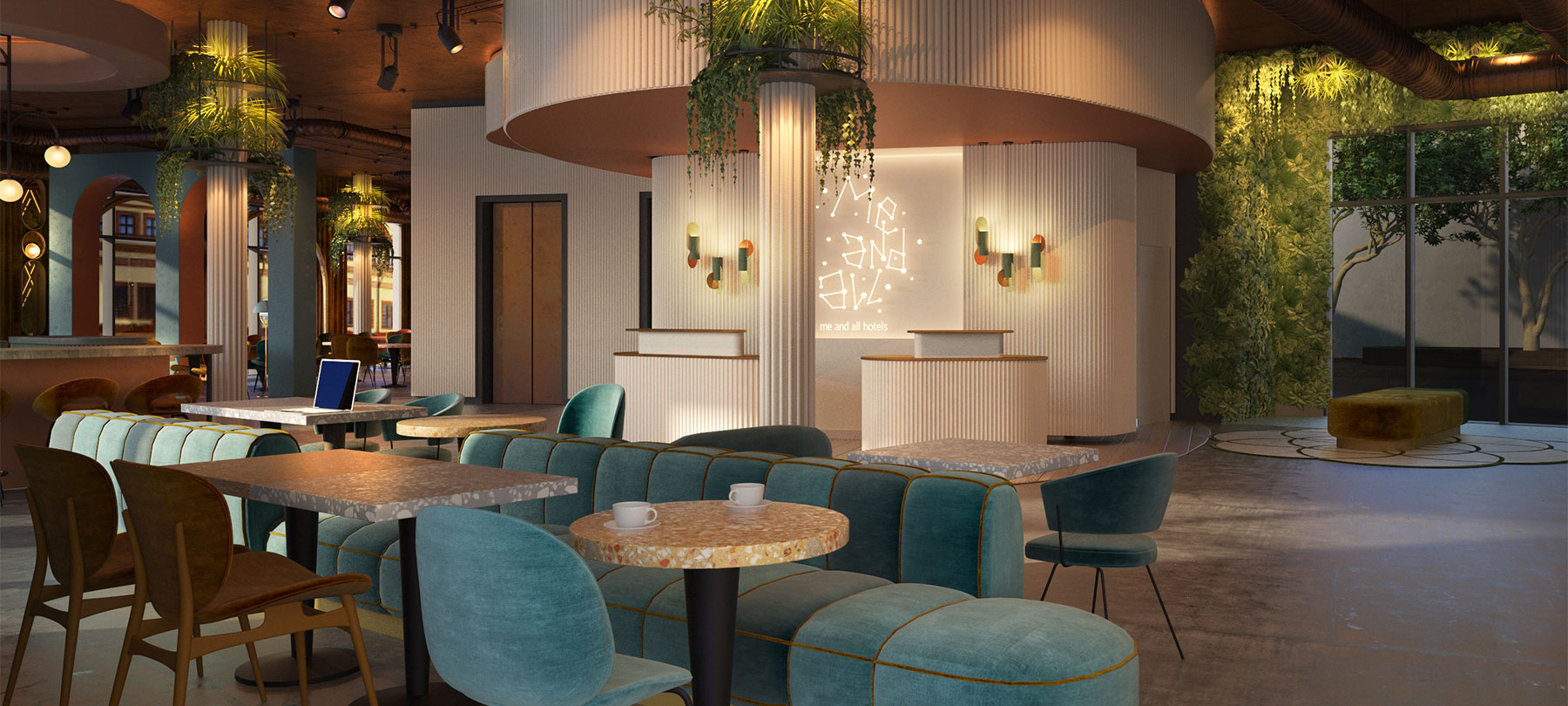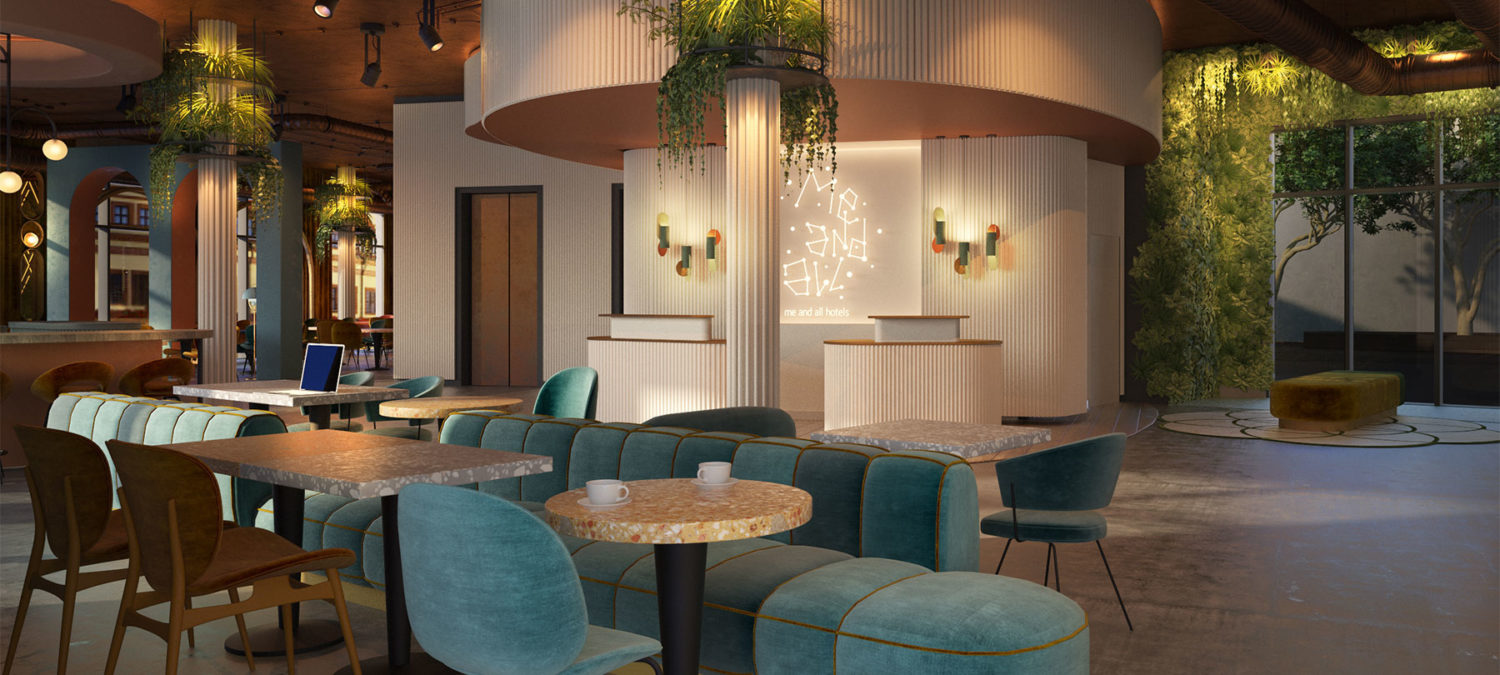 By 2025, the new me and all hotel of the still young boutique brand of Lindner Hotels & Resorts will be completed in downtown Leipzig, right next to the main train station on Brandenburger Straße. The me and all is part of the newly planned Quartier Krystallpalast in the Zentrum-Ost district. The area with the eventful history covers more than 20,000 sqm which will be turned into a high-quality urban neighborhood with a blend of residential and commercial uses.
Flexible use of space is also the program the me and all hotel strives for. On the ground floor, lobby, lounge, bar, and restaurant are combined with co-working, chill-out, and play areas in a spaciously proportioned layout. An additional future highlight is the fitness and wellness area which will be larger than in most other city hotels.
Following the Bauhaus products once presented at the Leipzig fairs, geometric shapes in warm colors define the overall appearance. Extravagant lamps are reminders of the former importance of the lighting industry in Leipzig. Playful Art Deco style elements adorn the walls. The floral design creates a connection to the urban gardening concept. This specific hallmark of the me and all hotels includes not only indoor greenery but also a coherent and holistic sustainability concept.
Category
public areas, restaurant
Location
Leipzig, Germany