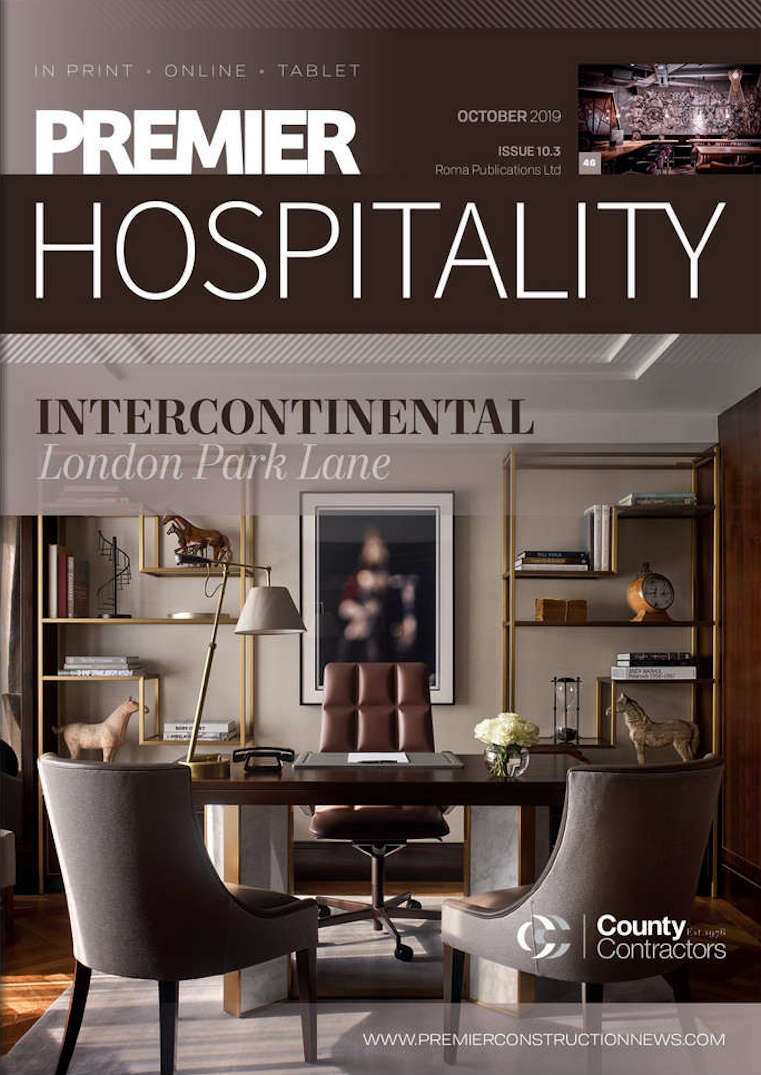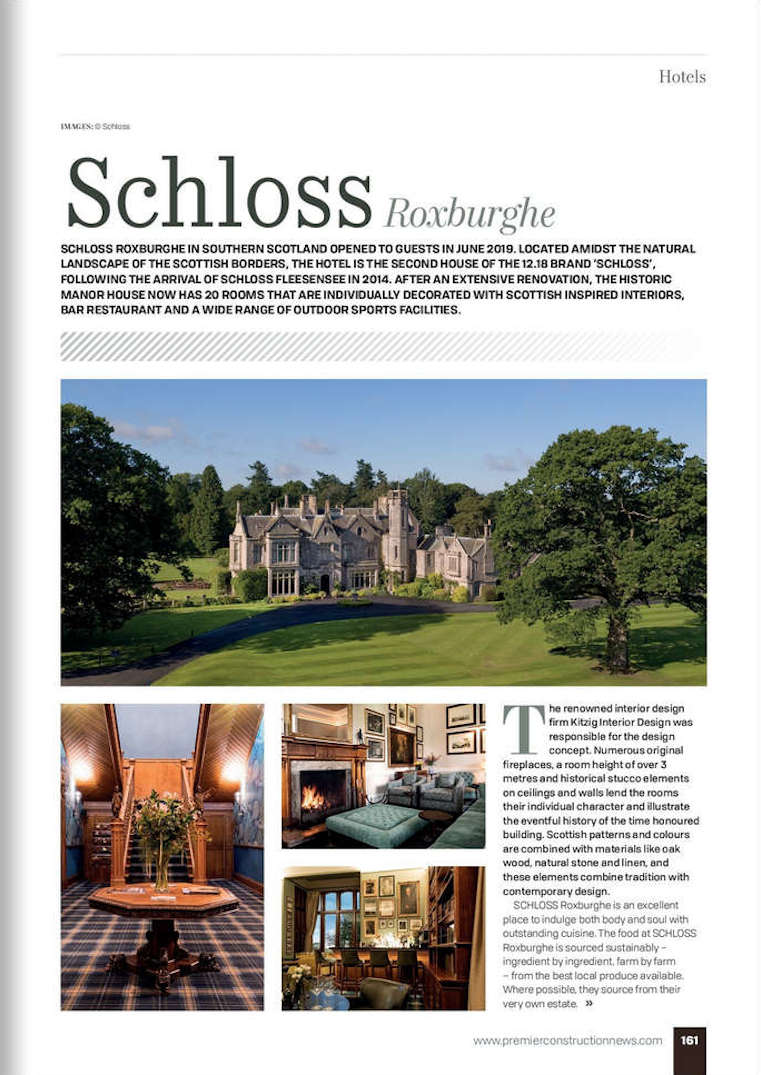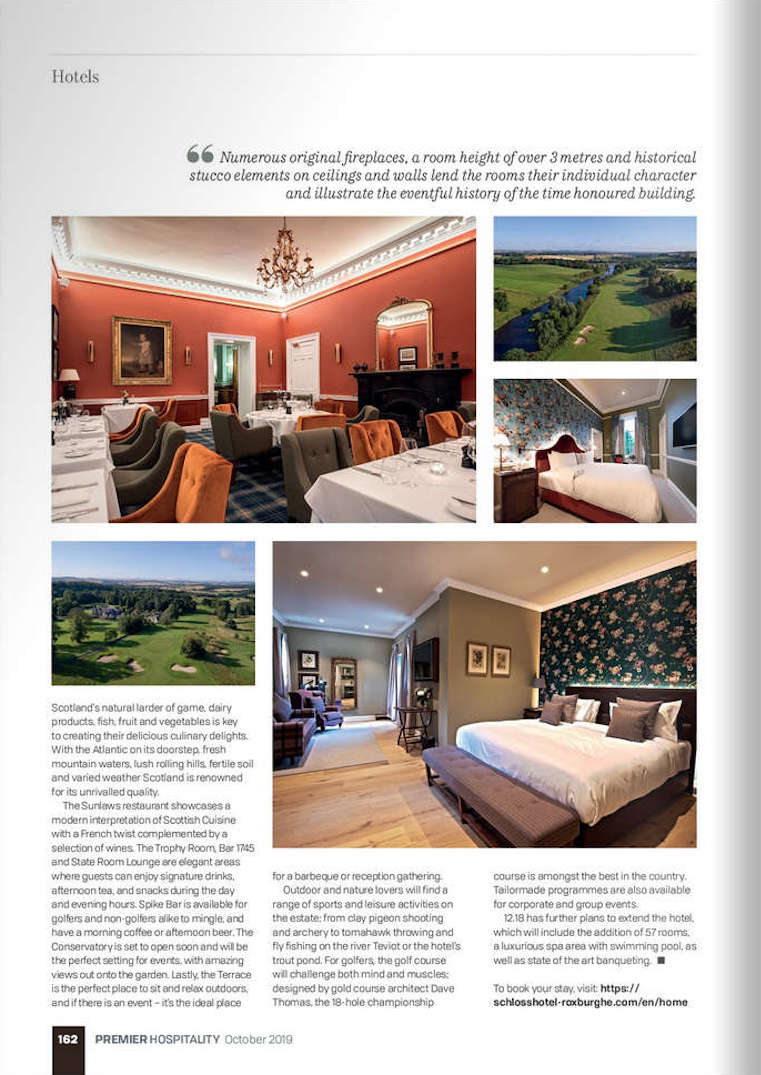 SCHLOSS Roxburghe
SCHLOSS Roxburghe in southern Scotland opened to guests in June 2019. Located amidst the natural landscape of the Scottish Borders, the hotel is the second house of the 12.18 brand 'SCHLOSS', following the arrival of SCHLOSS Fleesensee in 2014. After an extensive renovation, the historic manor house now has 20 rooms that are individually decorated with Scottish inspired interiors, bar restaurant and a wide range of outdoor sports facilities.
The renowned interior design firm Kitzig Interior Design was responsible for the design concept. Numerous original fireplaces, a room height of over 3 metres and historical stucco elements on ceilings and walls lend the rooms their individual character and illustrate the eventful history of the time honoured building. Scottish patterns and colours are combined with materials like oak wood, natural stone and linen, and these elements combine tradition with contemporary design.
SCHLOSS Roxburghe is an excellent place to indulge both body and soul with outstanding cuisine. The food at SCHLOSS Roxburghe is sourced sustainably – ingredient by ingredient, farm by farm -from the best local produce available. Where possible, they source from their very own estate.
Scotland's natural larder of game, dairy products, fish, fruit and vegetables is key to creating their delicious culinary delights. With the Atlantic on its doorstep, fresh mountain waters, lush rolling hills, fertile soil and varied weather Scotland is renowned for its unrivalled quality.
The Sunlaws restaurant showcases a modern interpretation of Scottish Cuisine with a French twist complemented by a selection of wines. The Trophy Room, Bar 1745 and State Room Lounge are elegant areas where guests can enjoy signature drinks, afternoon tea, and snacks during the day and evening hours. Spike Bar is available for golfers and non-golfers alike to mingle, and have a morning coffee or afternoon beer. The Conservatory is set to open soon and will be the perfect setting for events, with amazing views out onto the garden. Lastly, the Terrace is the perfect place to sit and relax outdoors, and if there is an event- it's the ideal place for a barbeque or reception gathering.
Outdoor and nature lovers will find a range of sports and leisure activities on the estate; from clay pigeon shooting and archery to tomahawk throwing and fly fishing on the river Teviot or the hotel's trout pond. For golfers, the golf course will challenge both mind and muscles; designed by gold course architect Dave Thomas, the 18-hole championship course is amongst the best in the country. Tailormade programmes are also available for corporate and group events.
12.18 has further plans to extend the hotel, which will include the addition of 57 rooms, a luxurious spa area with swimming pool, as well as state of the art banqueting.
To book your stay, visit: https://schlosshotel-roxburghe.com/en/home