Kreissparkasse — Steinfurt, DE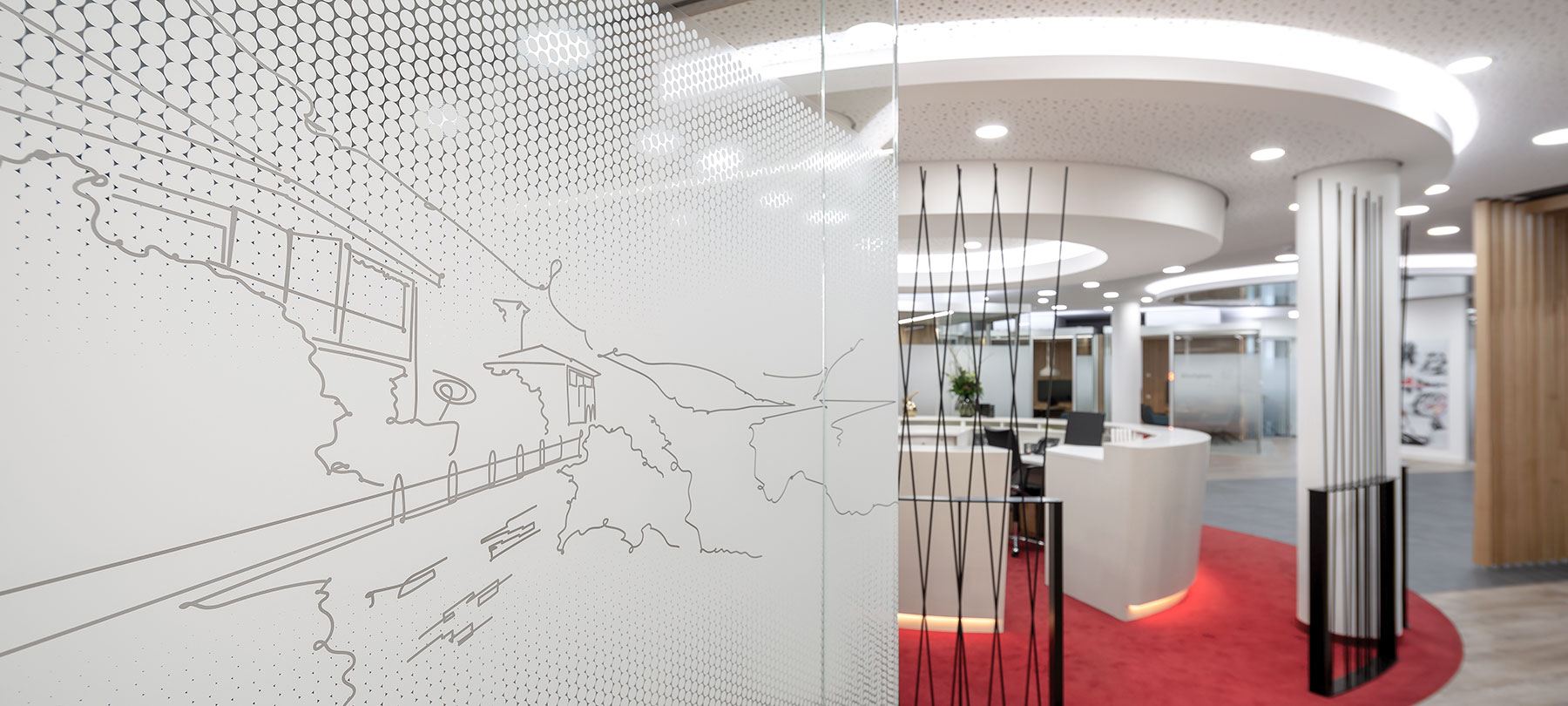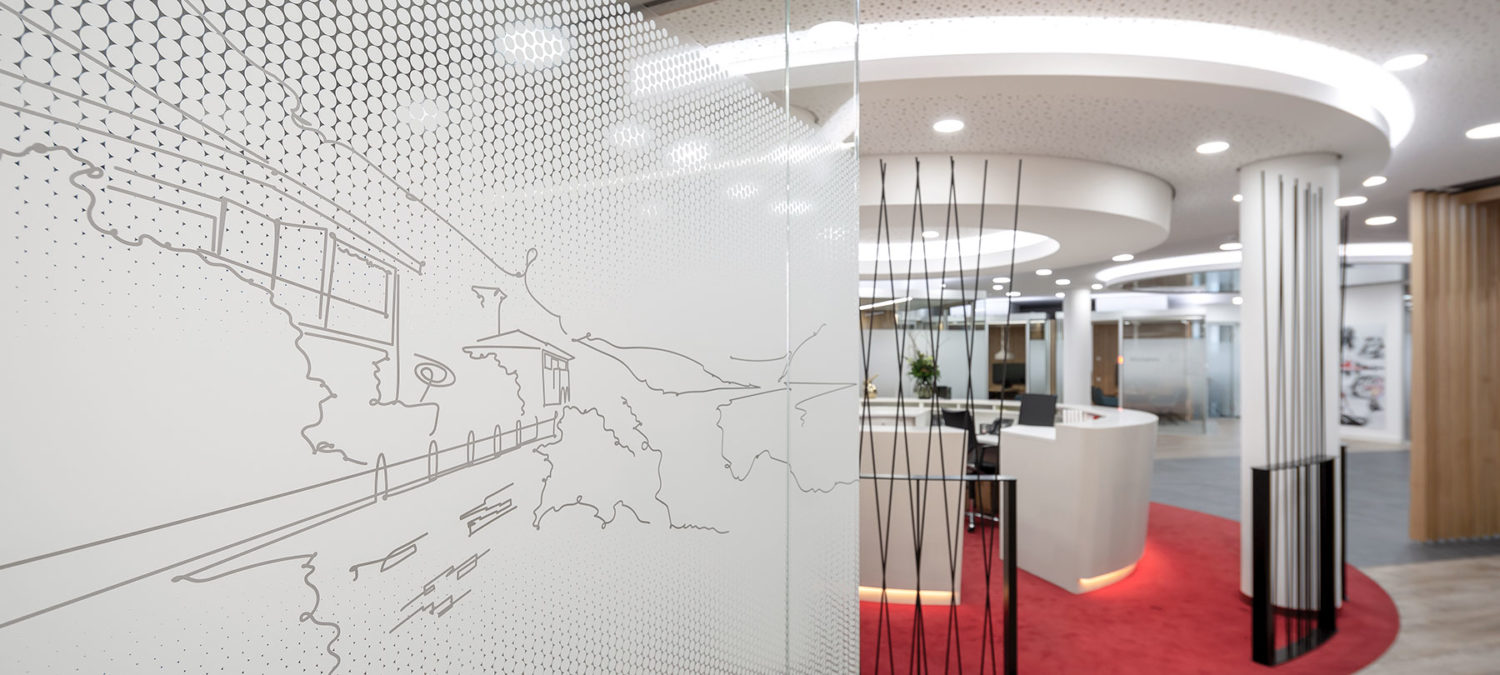 The new design concept of the Kreissparkasse customer centres in Ibbenbüren and Greven achieves both openness and discretion. The glass walls of the room cubes have been designed with gentle, sophisticated dotted patterns that only permit silhouette-like views in and out without revealing details.
The rooms are named after local themes that are represented by one-line graphics and photographs. Collages and decorations in line with the respective local theme emphasize the friendly ambience of the consultation rooms.
Location
Steinfurt, Germany
Client
Kreissparkasse Steinfurt