OFFICE 12.18. Investment Management Düsseldorf, DE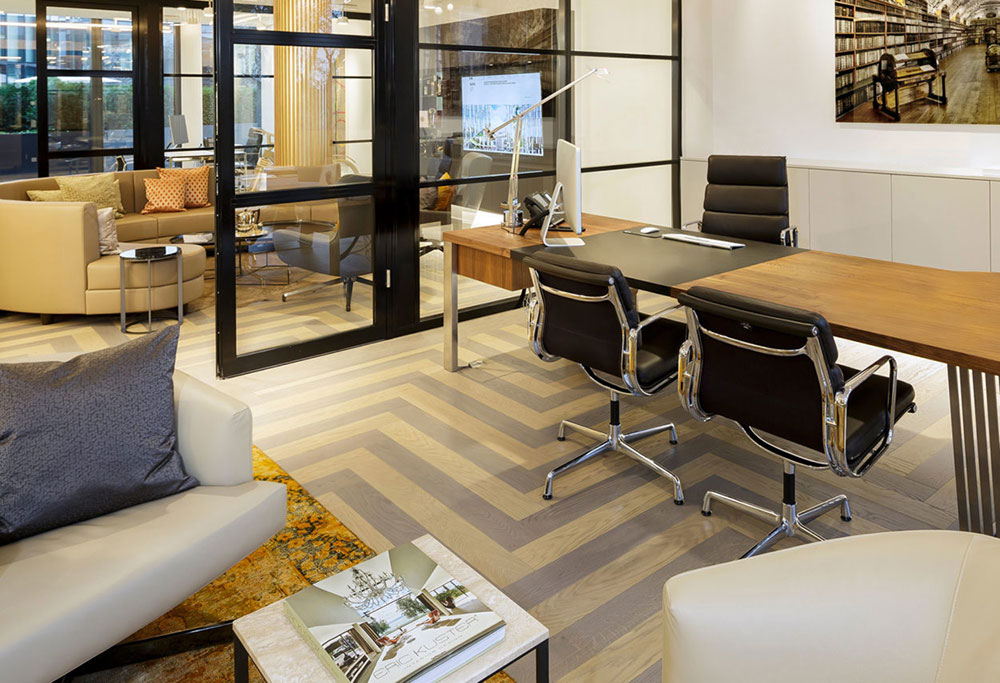 A personal interior styling provides the loft office with the distinctive atmosphere of a future-oriented workspace. In close collaboration with Kitzig Interior Design, a space has been created that meets the needs of both formal and informal working styles. The use of high-quality, natural and warm materials creates an official yet relaxed ambience.
Decorative objects and picture elements, chosen to represent the individual personalities of the two managing directors, emphasize the unique character of the premises.