Meininger Hotel — Berlin, DE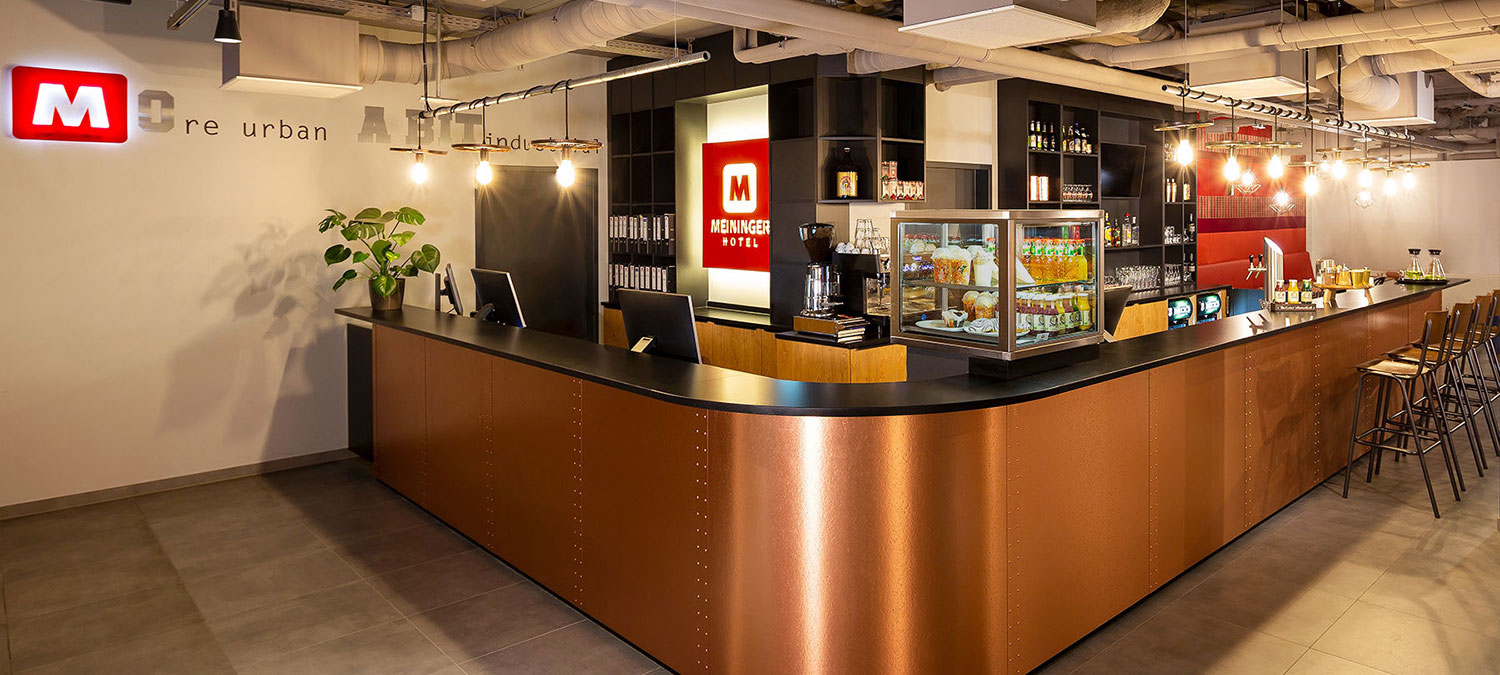 On behalf of the Hotel Meininger Berlin Tiergarten, Kitzig Interior Design created a contemporary and young ambience. A bright color concept along with simple and functional furnishings was implemented throughout the hotel rooms. Based on the industrial style of the former workers' quarter, which has shaped the location of the hotel since the 19th century, individual interior elements were adapted for the public areas and the guest rooms.
The copper-colored brass screen behind the bed, the shelves with metal rods and the unpretentious industrial lights recall the early days of the Moabit district. In the bathroom, colorful panelling adds an eye-catcher to the otherwise unobtrusive grey design of the room. The combination of classic retro furniture design and a cheerful mix of colors creates an informal, feel at home atmosphere in the public areas. Lamps with metal shade and open ceiling constructions in the entire lounge area perfectly express the industrial style. The large, smooth copper trim of the stylish bar is sure to attract attention. The occasional use of animal theme wallpaper gently contrasts the cool industrial design and adds to the atmosphere. An extravagant retro carpet with urban design leads to the guest rooms. The hallway area is skillfully presented featuring walls painted in black and white combined with metal framed black doors. Sassy Berlin sayings on the walls are an additional highlight rounding off the hallway's design concept.
Category
public areas, rooms
Services
design and realisation