Adiamo Club — GOP Varieté Bremen, DE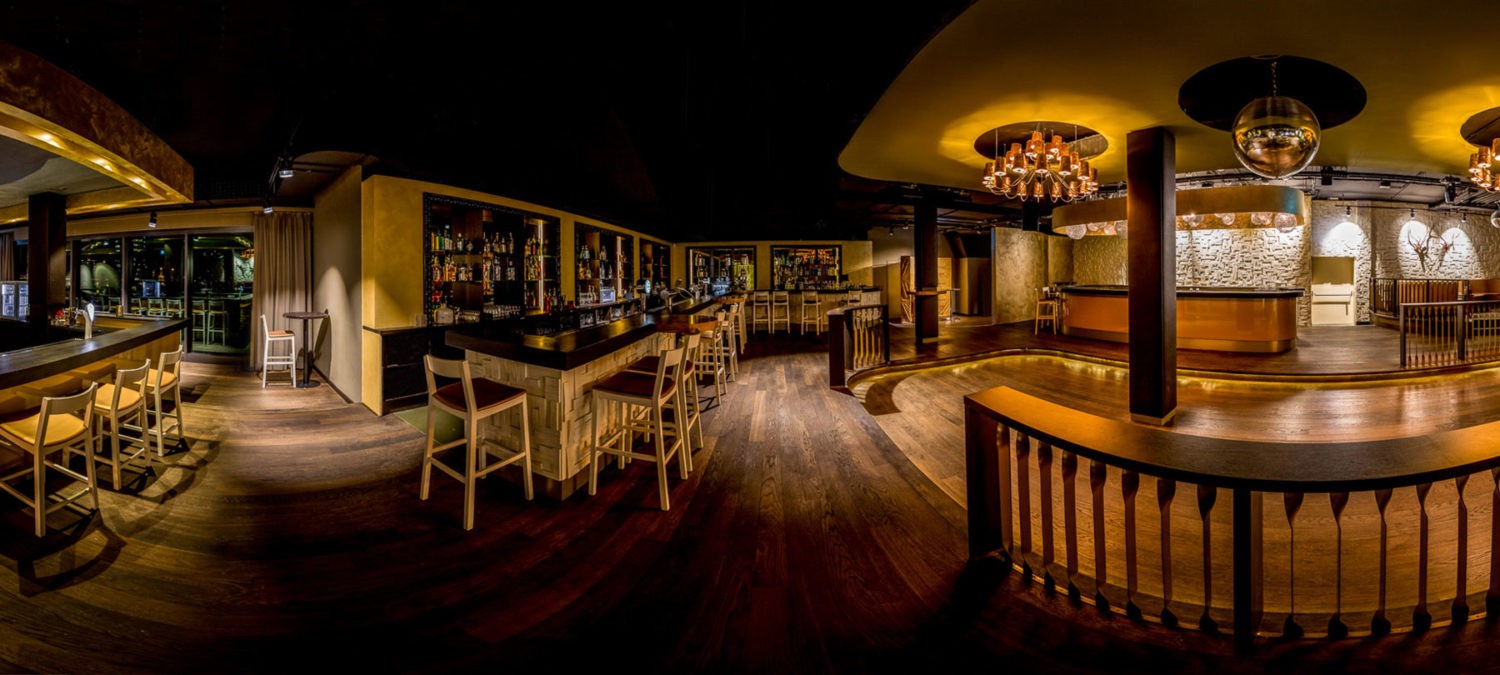 The Adiamo at the GOP Varieté Bremen carries revellers off to another world, just like the cabaret itself. At the centre of the nightclub is the dance floor, surrounded by three different bars that pick up on the fairytale forest theme. Craggy wood panelling, backlit forest motifs printed on glass, a canopy with a night-time sky on it, and lights that dance above the bar like stars are only some examples of the nocturnal world of this venue.
Also unusual are the panorama window and terrace affording a sweeping view onto the Weser River.
Services
design and realisation