You Like It — Stuttgart, DE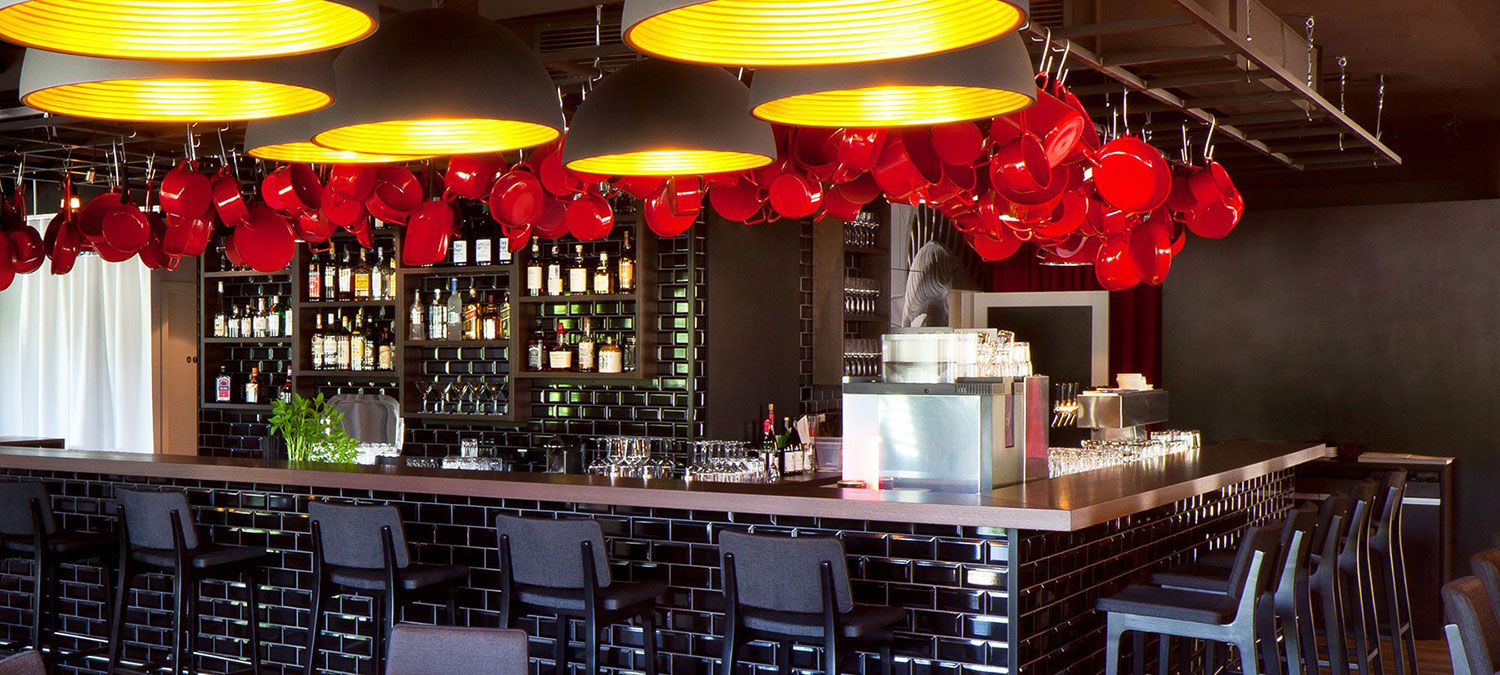 The American way of life and particularly the spirit of New York are highly tangible in "You like it". Very much in the tradition of New York's steak and burger bars, dining takes place in a cosy yet cool ambience: black shiny metro tiles, dark and light woods, and large-format pictures of the city that never sleeps conjure up a unique New York atmosphere. Simple light bulbs dangling from red textile lines and large metal pots illuminate the room.
Rather than flying pigs, the sky here is full of red pans – because "You like it" is ultimately all about celestial cuisine and heavenly food. The lounge area at the front not only provides a place for enjoying a drink, but also for shared meals as a group in a living room atmosphere. The new, circumferential veranda offers plenty of space all year round under a red marquee.
Location
Stuttgart, Germany
Services
design and realisation