The Core Hotel — Heidelberg, DE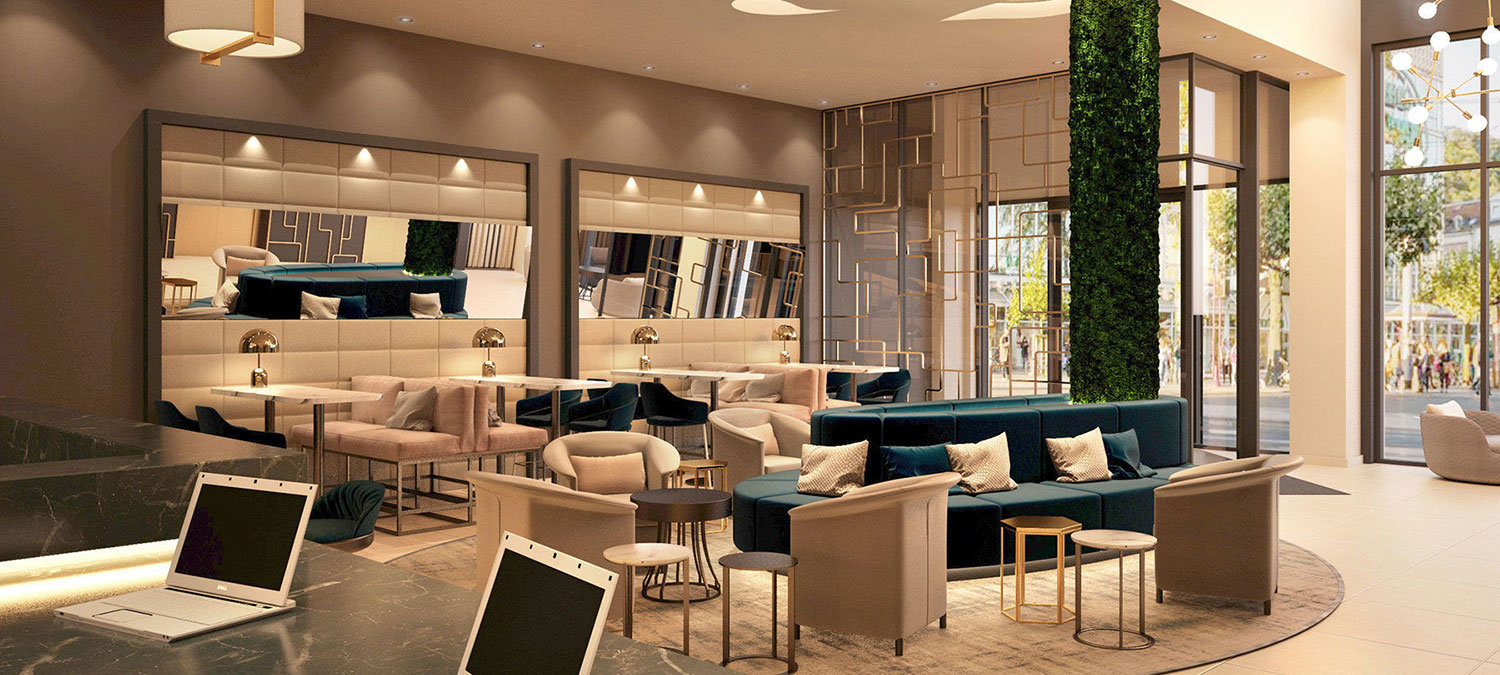 The new "Hotel The Core" is being constructed in downtown Heidelberg's former telecommunications office. The once functional building is transformed into an exclusive hotspot right in the heart of Heidelberg. In the lobby area, the ensemble of bar, lounge and reception represents functionality with dynamic design consistency. Linear minimalism characterises almost all areas of this locality.
Recurring relief patterns and the consistently applied colour scheme are supported by subtle stylistic elements and thus unite different areas into a distinctive overall picture. Suites, smoking and fitness room follow the mixture of minimalism and art déco design complemented by the materials and patterns used. A functional, stylish design creates a homelike atmosphere.
Category
public areas, rooms, suites
Location
Heidelberg, Germany
Services
design and planning