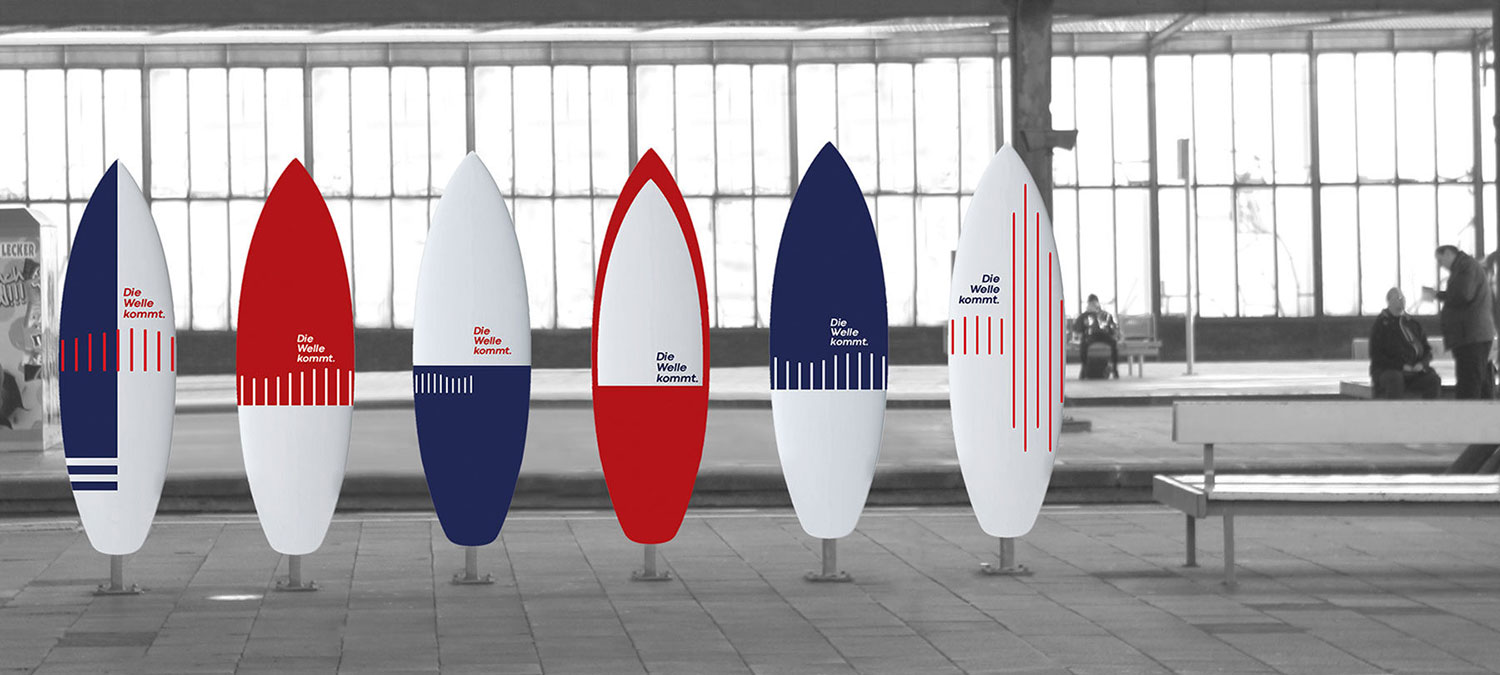 Service Logo Design, Spatial Design Concept
The restructuring measures for the railway station and the newly planned roof have been delayed. In the meantime, an on-site communication concept serves to promote the station and attune passengers and residents to the upcoming innovations.
Based on the planned roof construction in wave form, a graphically abstracted key visual has been developed, that is used both as a campaign logo and a design element in all media. The core message "The Wave is Coming" is communicated through a variety of objects such as wall design, installations or give-aways.
The striking design and the reduced use of colours are visually effective in the busy station environment and form a consistent concept extending from the platform to the downtown area.