Spa — International Hotel Group Moscow, RU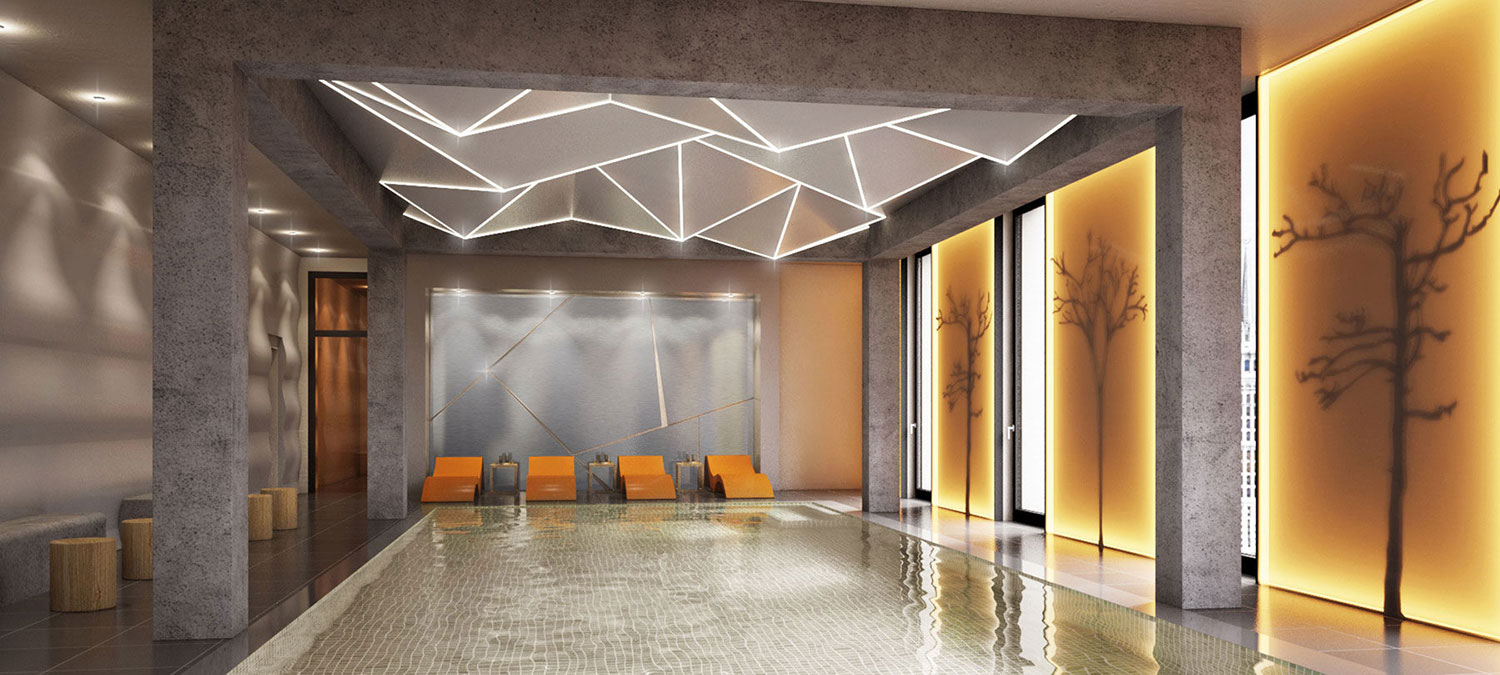 Those who are on their way in international business will especially appreciate well-maintained fitness and spa facilities with a modern and functional but still homey ambience. The fitness area with downtown view is generously equipped with glass in a warm, orange colour. The ceiling, which as a design element is a recurring theme in all areas, is made of crystalline structures with edges highlighted by recessed LED lamps.
This ceiling sculpture leaves room for many interpretations, which depending on the angle of light can range from mountain peaks or ice crystals to rolling waves. Silhouettes of trees backlit by orange glass create a warm atmosphere.
Status
design concept 2015