Restaurant Wilhelma — Stuttgart, DE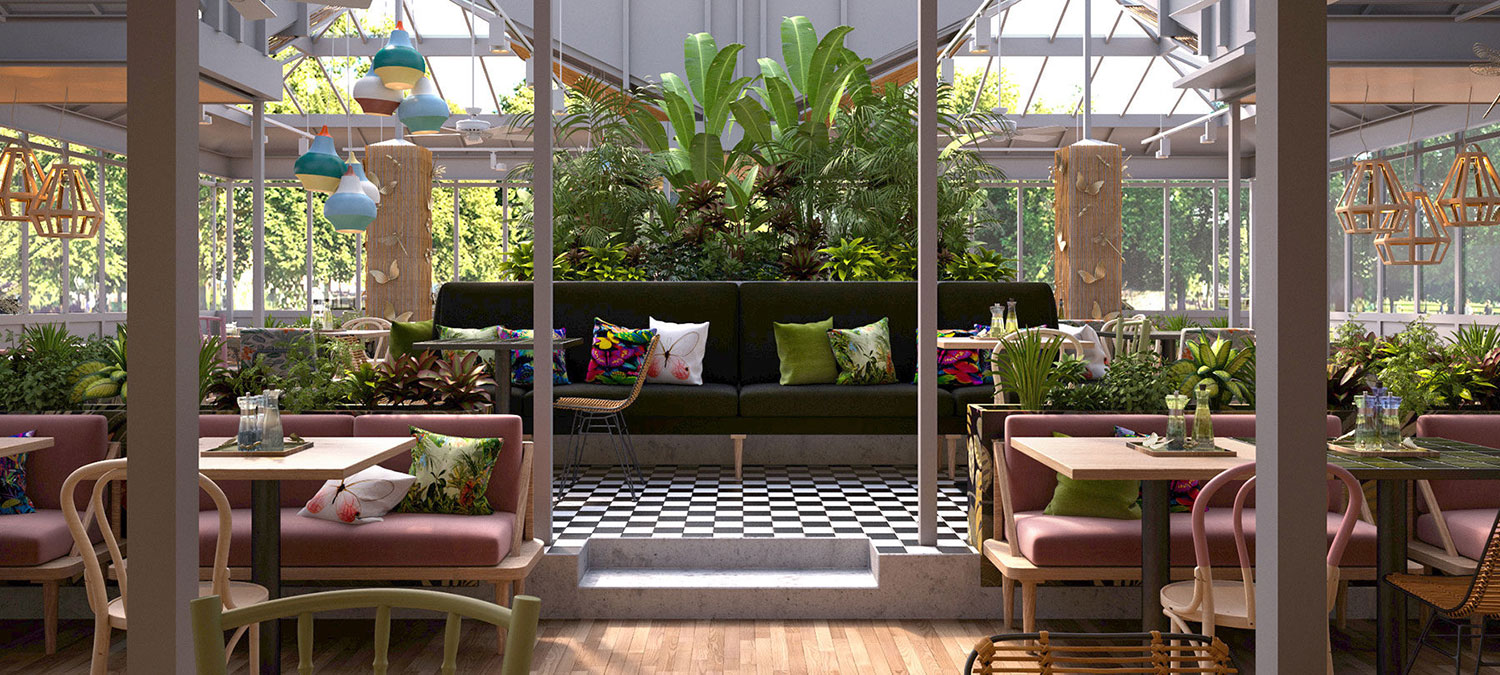 Amazonia – South America, rainforest and tropical fauna – a colorful and lush world on the edge of Germany's most beautiful and most visited zoological and botanical garden. Above the market square, called Marché, with its richly decorated stalls, stretches a large winter garden. The light-flooded room is full of cheerful colors.Animal designs, plants and flowers lead into a tropical forest.
All zones of the restaurant, from the lively market square to the children's area with "huts" to the quieter regions with sofas and a large aviary, gleam in all shades of natural green. The diversity of Amazon flora and fauna is reflected in the variety of patterns and materials that combine to create a harmonious coexistence. Worth mentioning is the connection to the Wilhelma Theatre, a historic building whose outer wall constitutes the inner front of the large restaurant area.
Category
restaurant, food market
Location
Stuttgart, Germany
Services
design and planning