LOTT PRIVATE SHOPPING Lippstadt, DE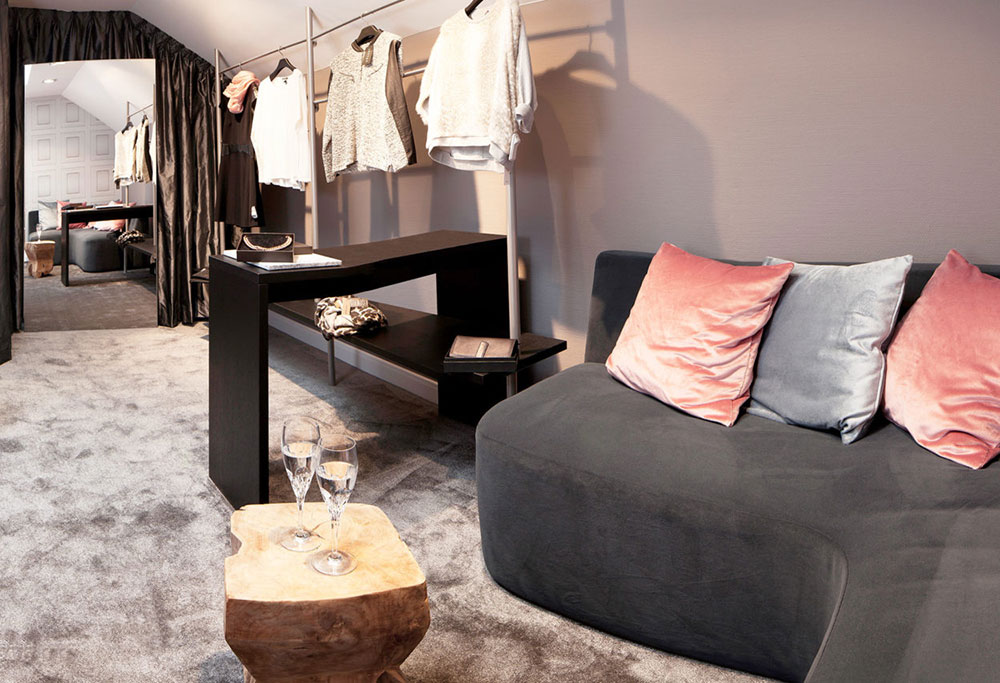 The shopping experience begins as soon as the visitor enters the Private Shopping Area. A relaxed atmosphere is designed to ensure that customers feel completely at home. For this reason, round, curved forms in combination with modern elements create an exclusive ambience that is complemented by feminine colours in warm shades ranging from mauve to salmon. Soft curtains and smooth fabrics create a cosy atmosphere.
Custom-made furniture was precisely adapted to the sloping roof, making optimum use of the available space. Classic shades of grey add just the right touch of practicality that directs attention to the clothing.