GENUSSWERKSTATT Golfclub Fleesensee, DE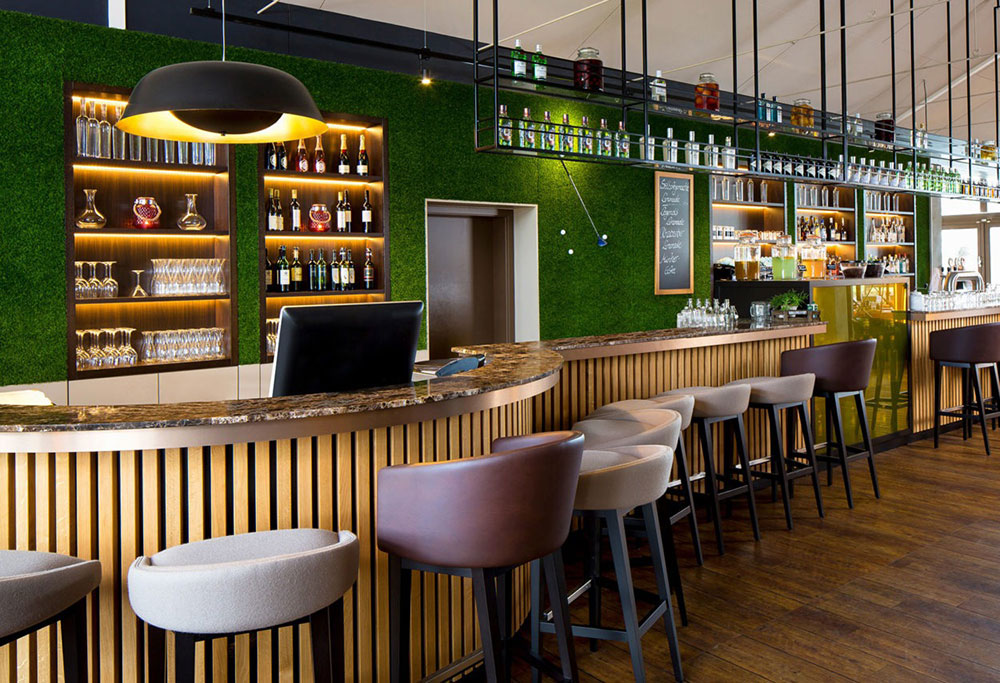 The "Hotel- and Sports Resort Fleesensee" lies in the very heart of the Lake District in Mecklenburg-Vorpommern. The corresponding restaurant is – not only by culinary means – of utmost importance. In the course of renovation works, the large central-positioned bar with the leafy green racks is meant to be the contact-point for athletes.
At night the unique atmosphere with elements from Industrial-Chic, combined with natural materials – oak, slate, marble, leather – invites to linger after dinner in cozy ambience, or to enjoy a good wine from the room-dividing winecube made of glass in front of a hanging fireplace.