Brauhaus Gold Ochsen — Ulm, DE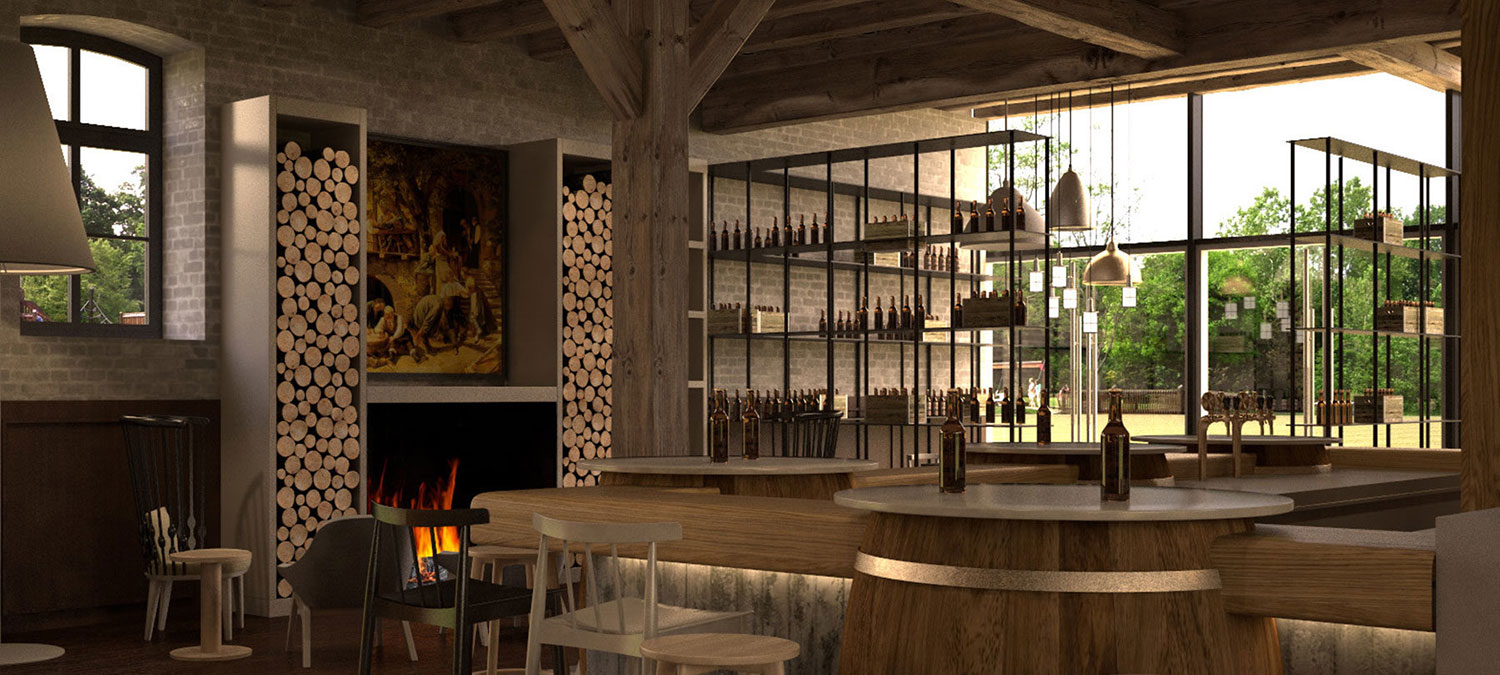 Renovation and repurposing of the old brick building in the brewery's grounds into a brewery catering location with beer museum, tastings, restaurant, event rooms and a merchandise shop. A generously dimensioned beer garden with fireplaces is created in the outdoor area. The history of beer is to be rendered tangible with all the senses in this historic environment. Reflecting its origins, the vaulted cellar is to feature a beer museum with tastings.
History is reflected and connected with the conviviality of the here and now by elements such as a glass lift. Natural materials like stone, glass and wood engage in an appealing interplay with historic parts of the building, which shows itself through an invitingly transparent glazed front on one side.
Category
brewery, gastronomy
Services
design and planning